Grudzień przywitał nas pokazem nowej kolekcji Dawida Wolińskiego pod mecenatem Perlage. O ile w spowitej mrokiem surowej przestrzeni studia ATM  rozniosły się echem soulowe dźwięki przywodzące na myśl lata 60, to jednak za sprawą premierowej linii Atelier 214.2 Projektant przeniósł nas w serce lat 90. Sama aranżacja pokazu nie pozostała bez znaczenia. Przemierzającym wybieg modelkom towarzyszył głos soulowej wokalistki, Charlote Rosse która na żywo zaprezentowała swój najnowszy singiel Pray to you będący jednocześnie zapowiedzią jej debiutanckiego albumu.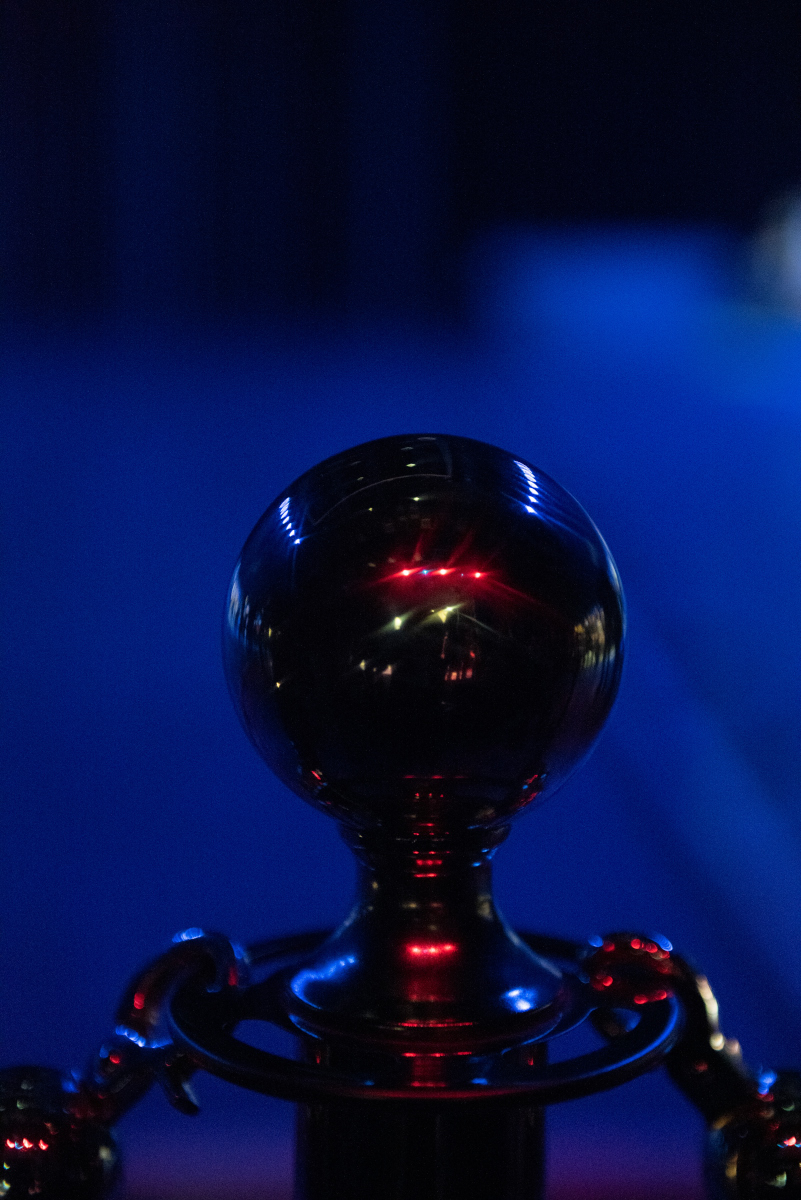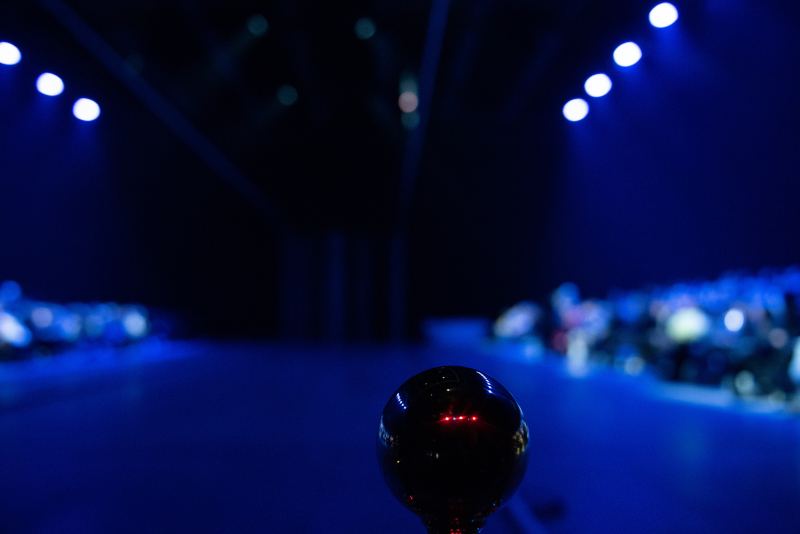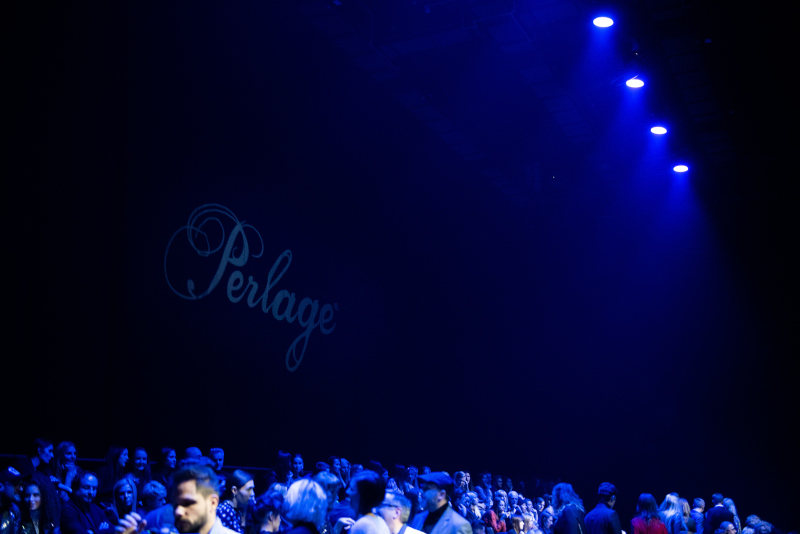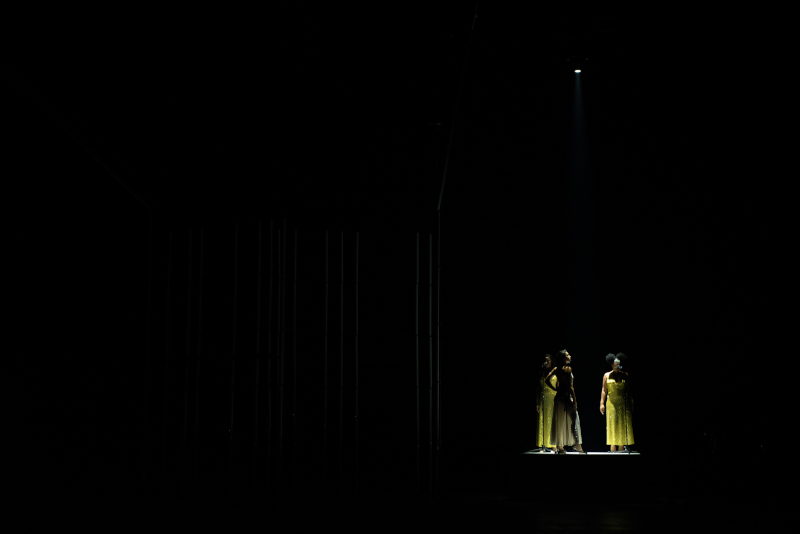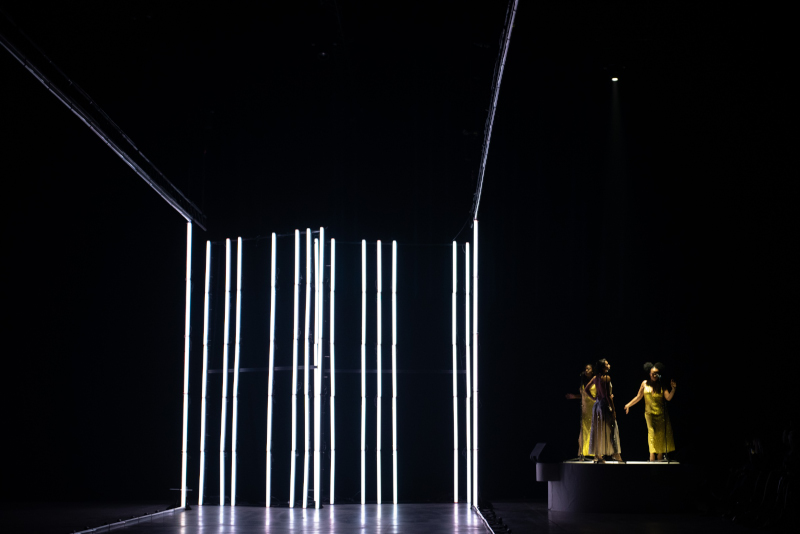 Jak wspomniał Dawid: "kolekcja narodziła się z tęsknoty za ikonami lat 90, takimi jak: Cindy Crawford czy Naomi Campbell", co rzeczywiście znalazło odzwierciedlenie w zaprezentowanych tego wieczoru lookach. Projektant skupił się na podkreślonej talii, zaznaczonym dekolcie i szerokiej, rozbudowanej linii ramion dążąc do kanonu wymiarów 90/60/90.
Wybiegiem zawładnęły czarne dopasowane za sprawą drapowań mini, satynowe koszule z wyrazistym kołnierzem, prześwitujące koronkowe kostiumy, spódnice o wysokiej talii, białe i bladoróżowe płaszcze oraz wyraziste bloki kolorystyczne w odcieniach fluorescencyjnej żółci, karminowej czerwieni czy ostrej, limonkowej zieleni i granatu. Świeżym  akcentem w linii są sztuczne futra w przeskalowanym, oversize`owym wydaniu, a także żakardowe sukienki w formie klepsydry.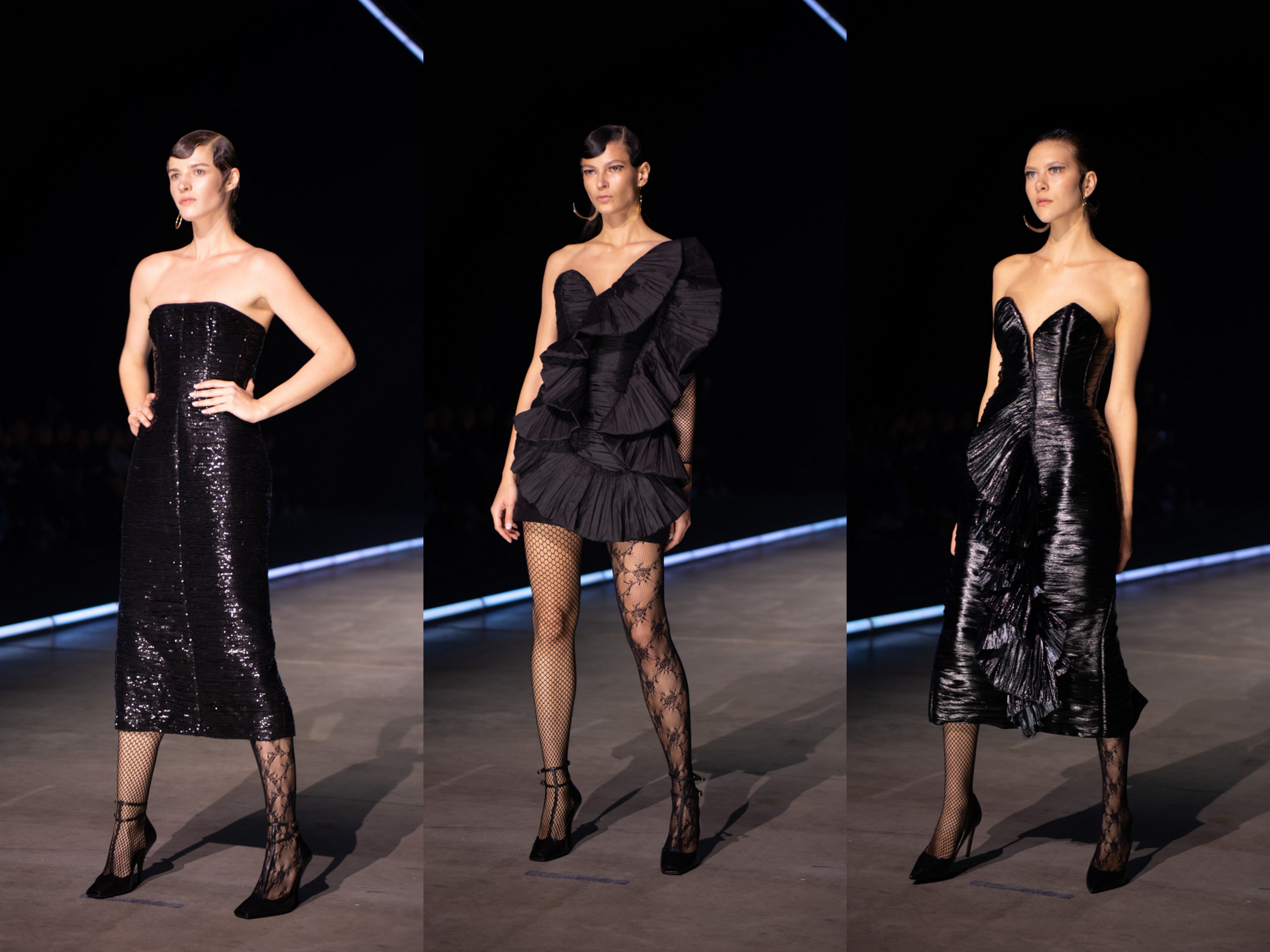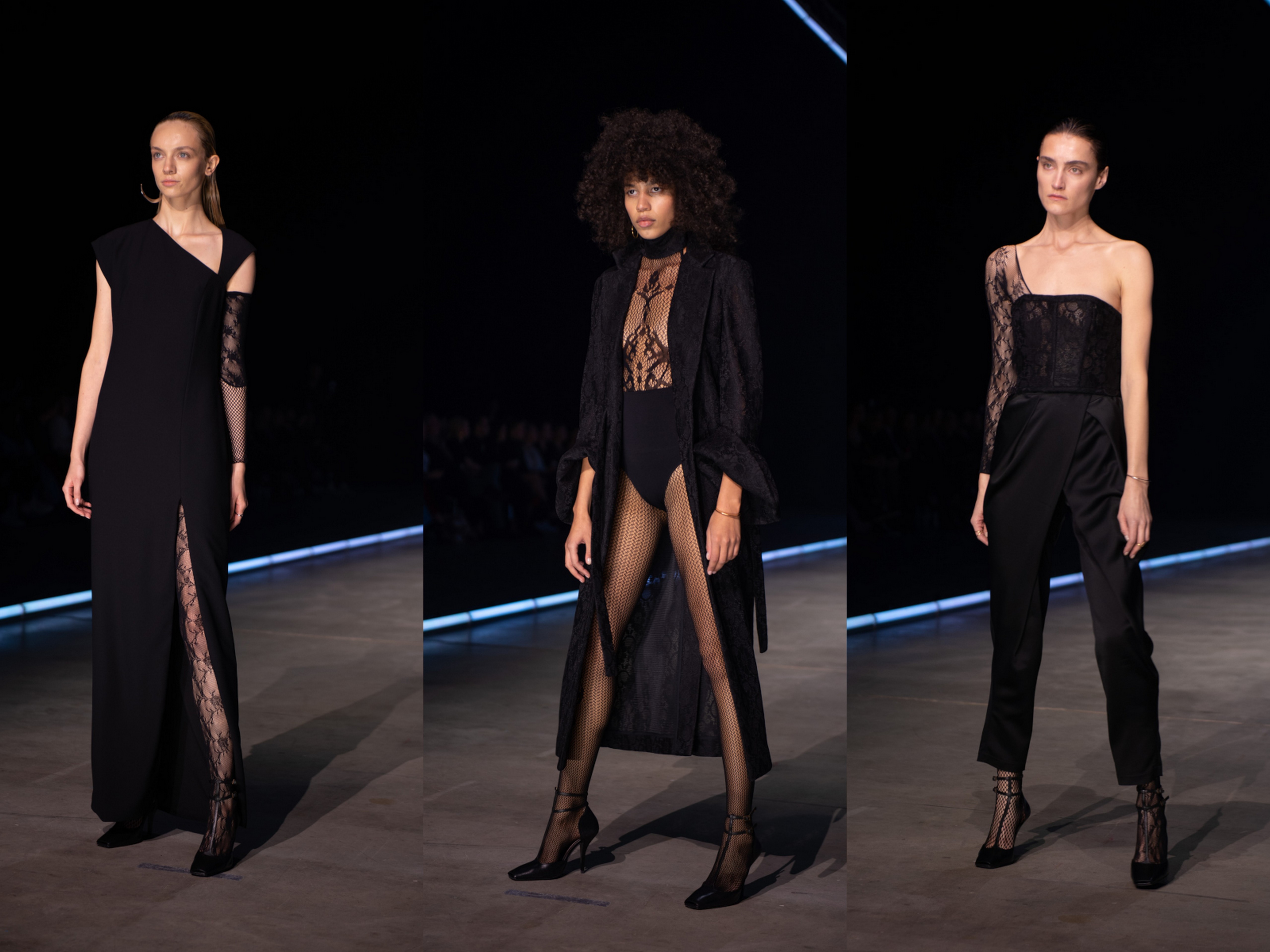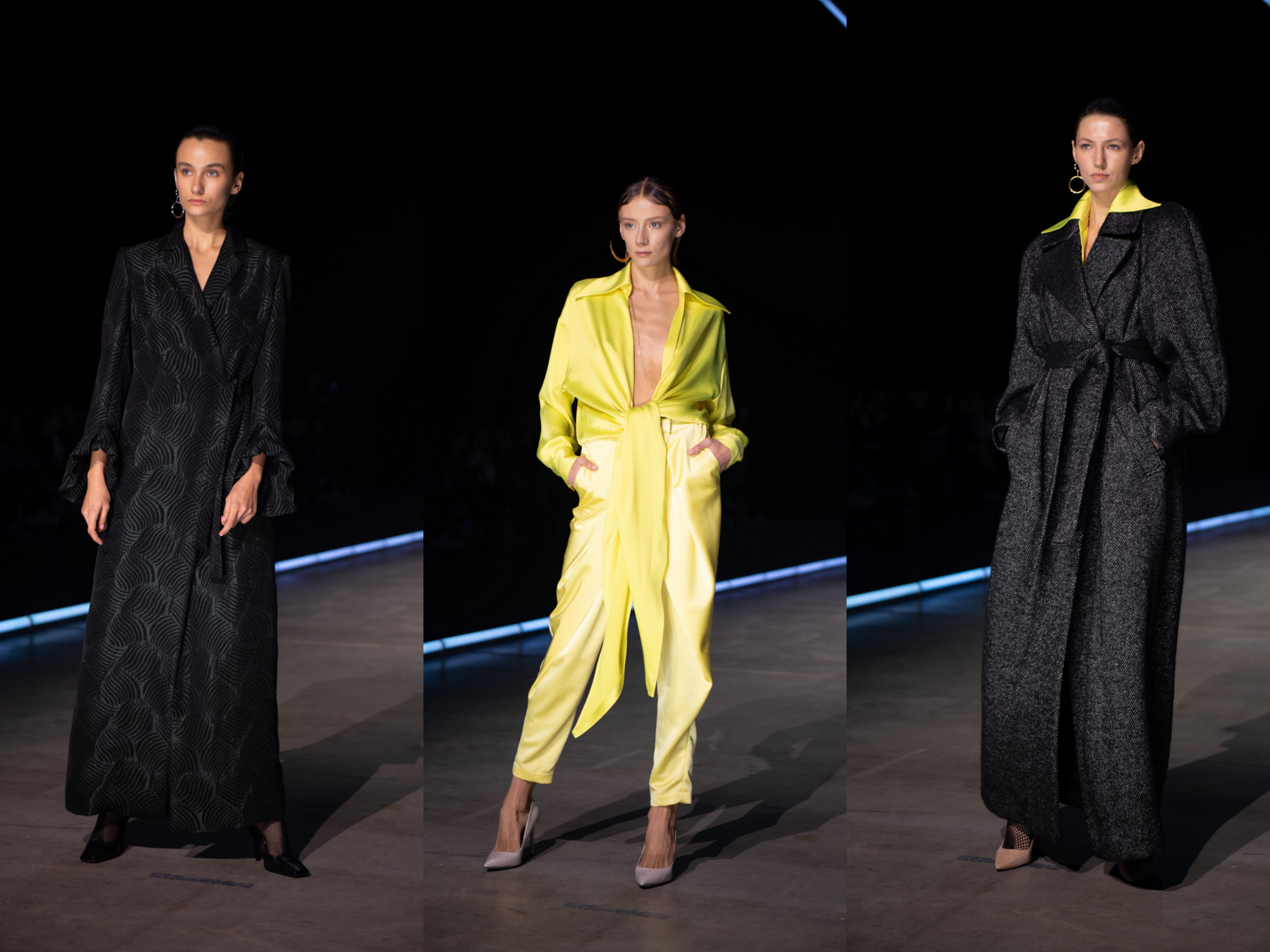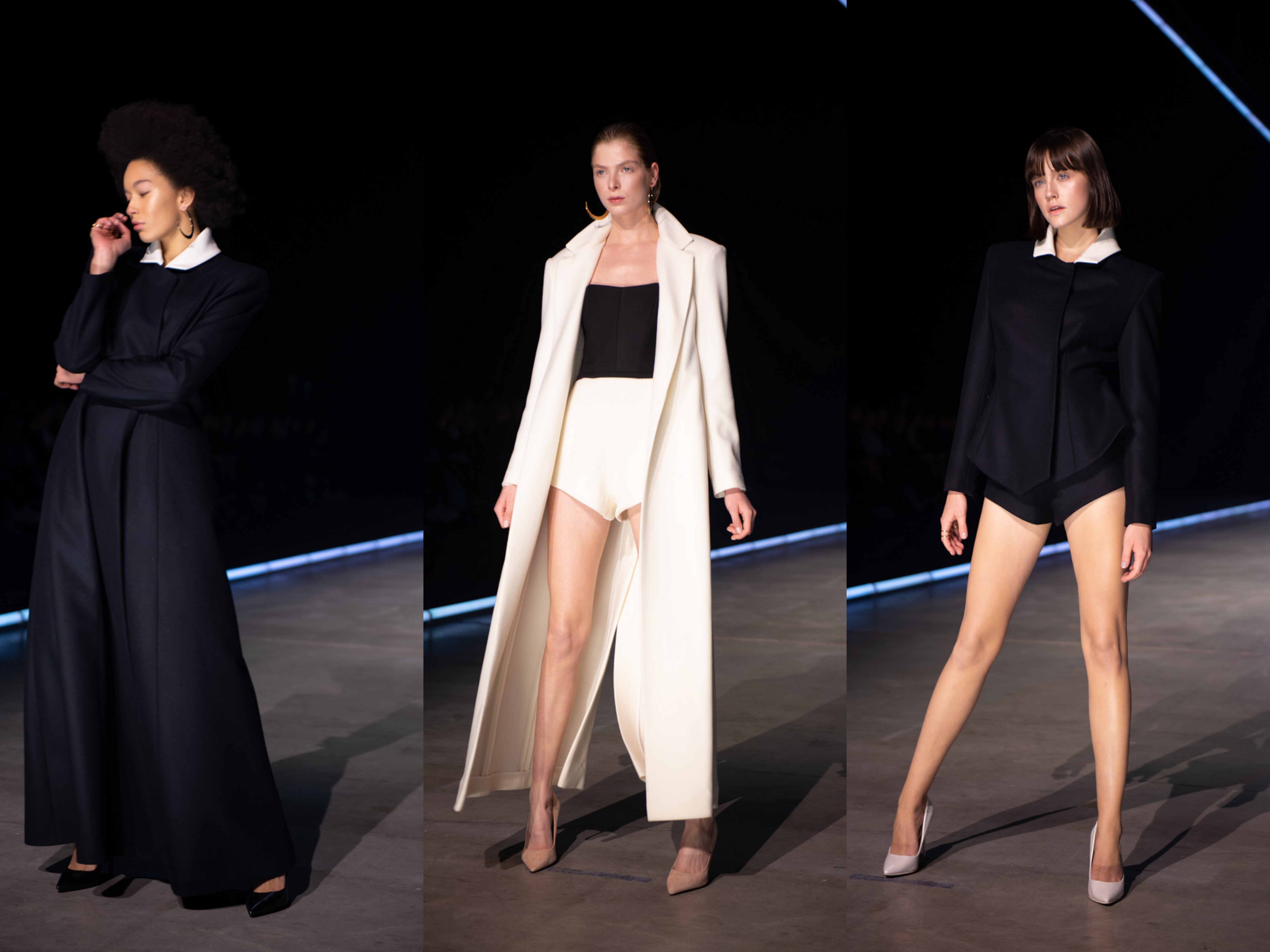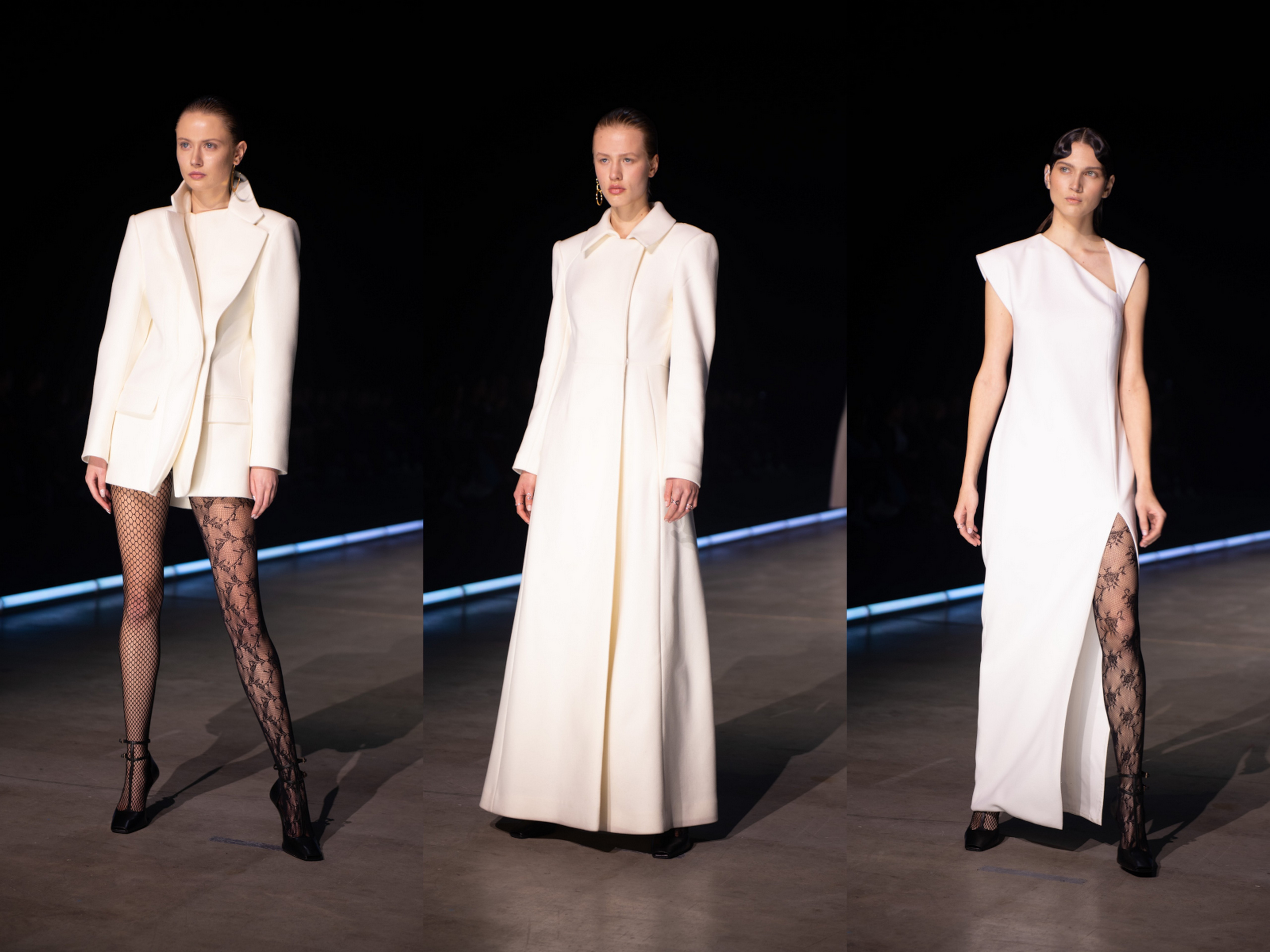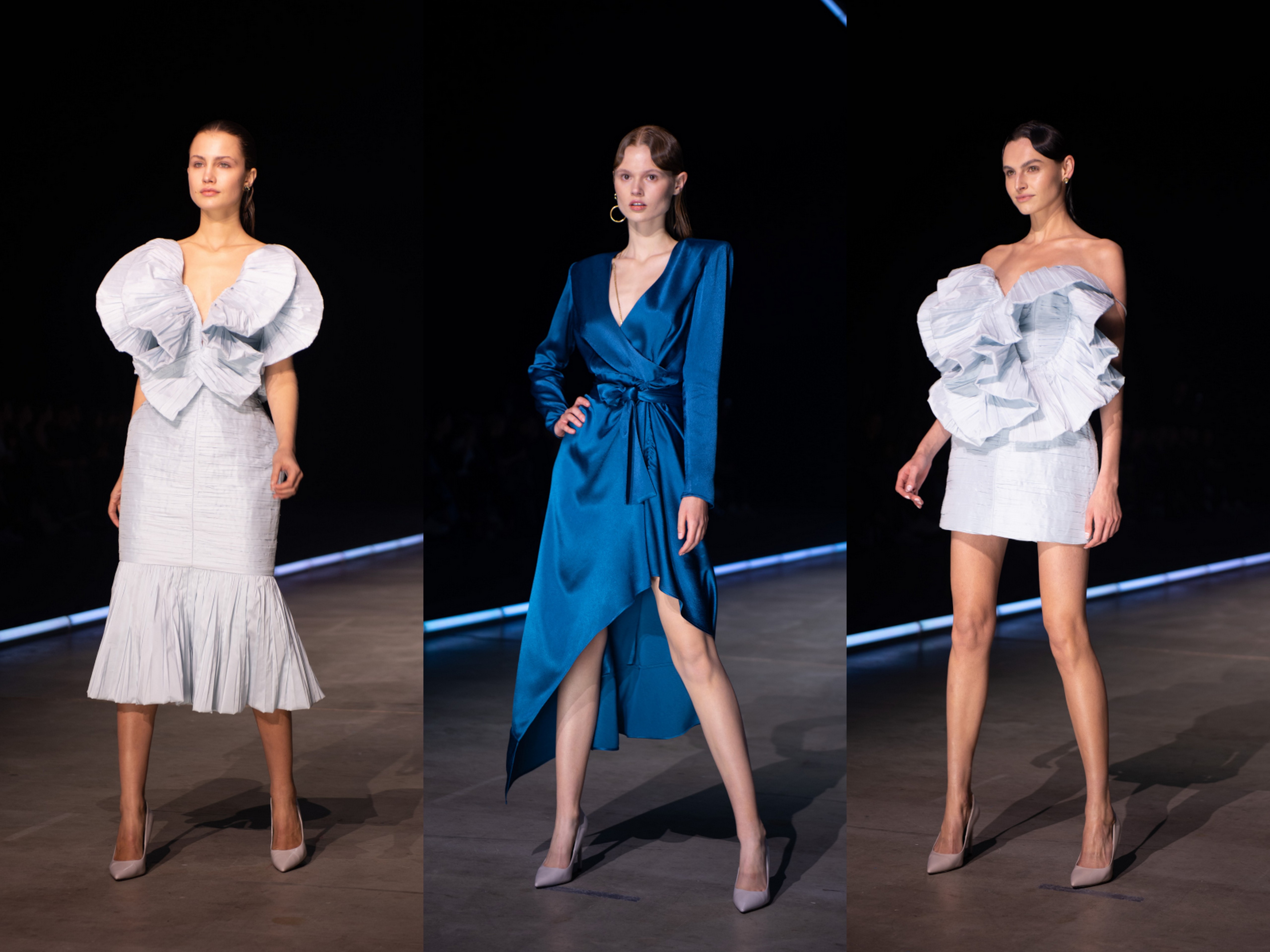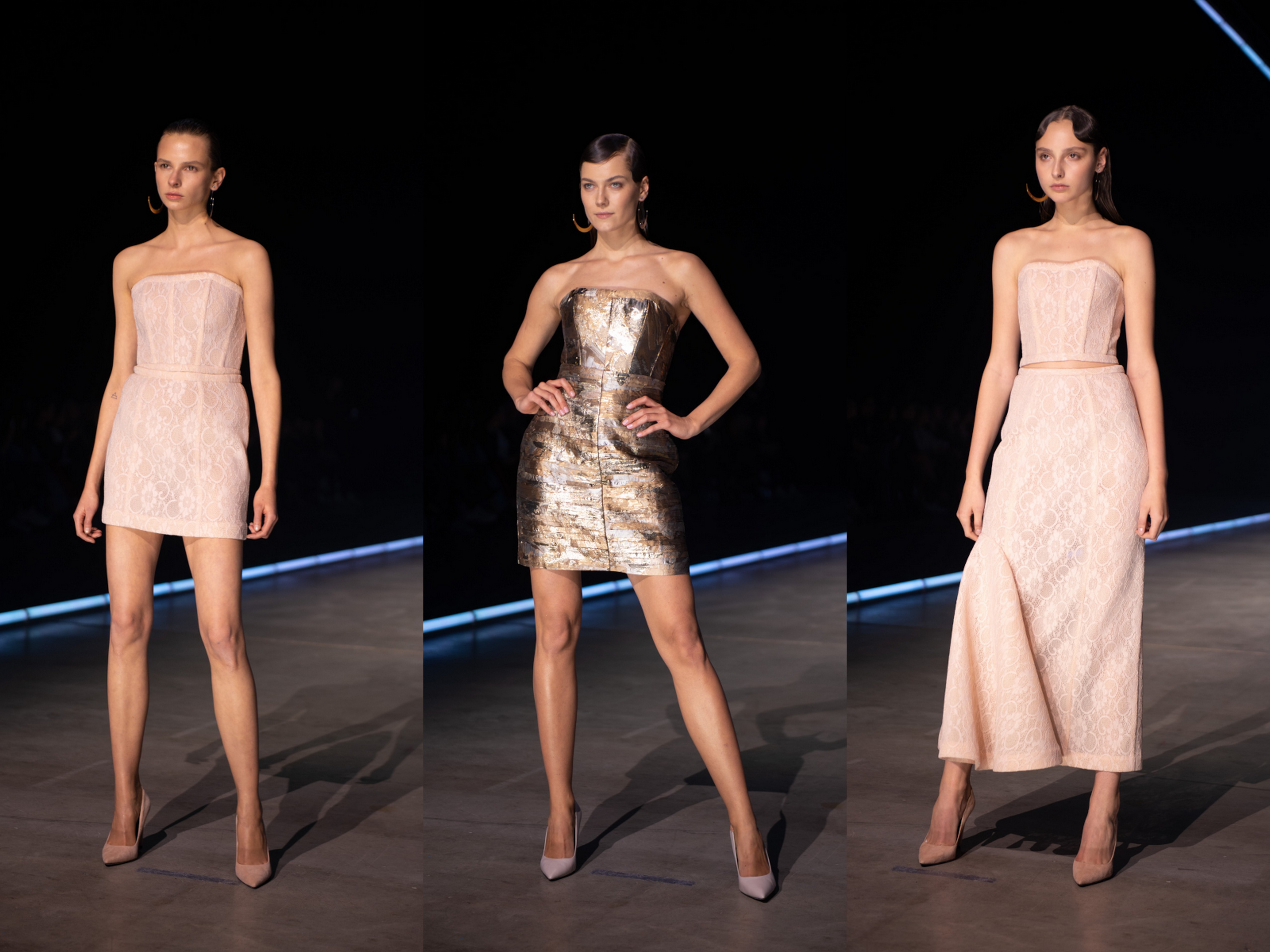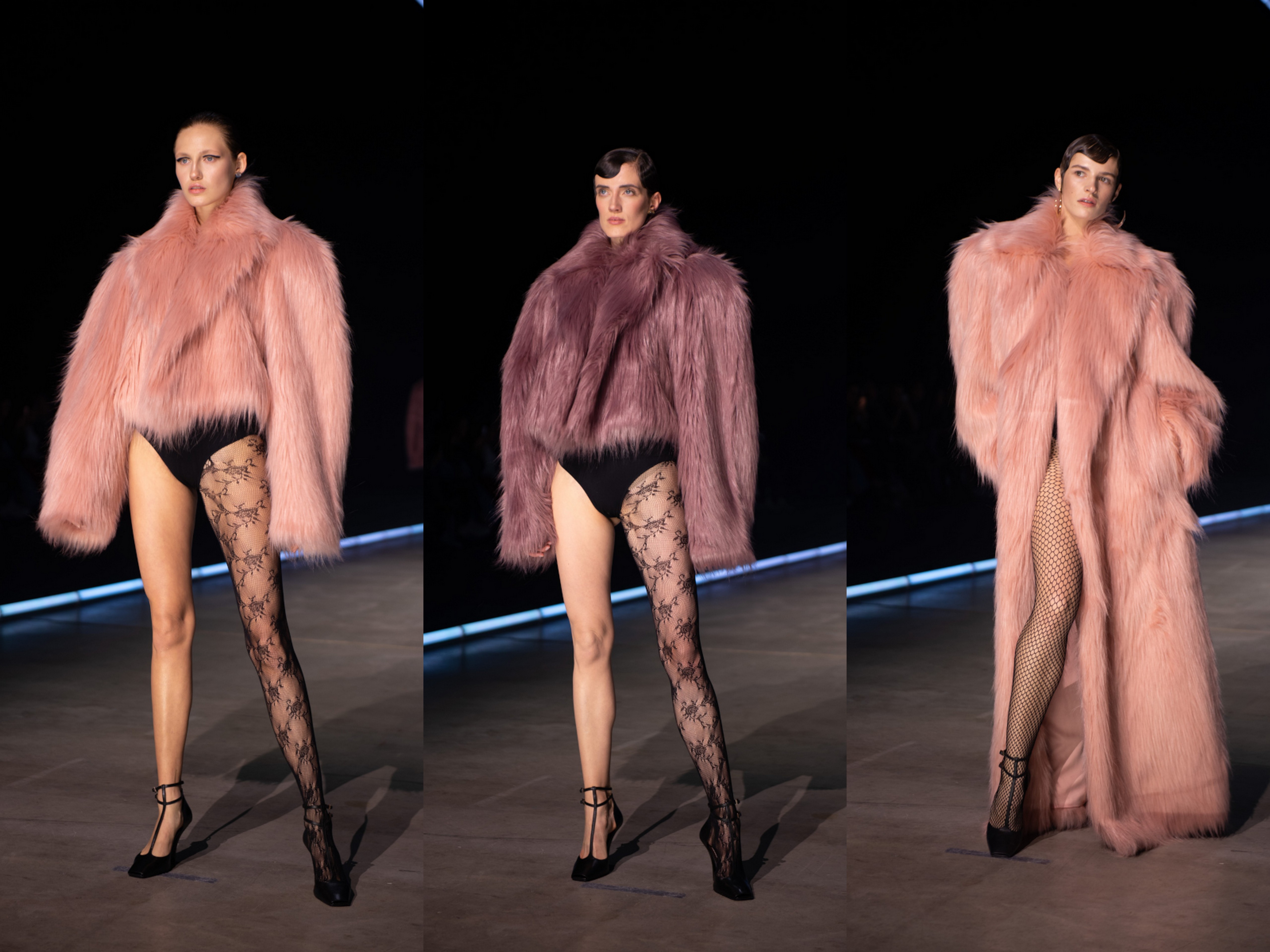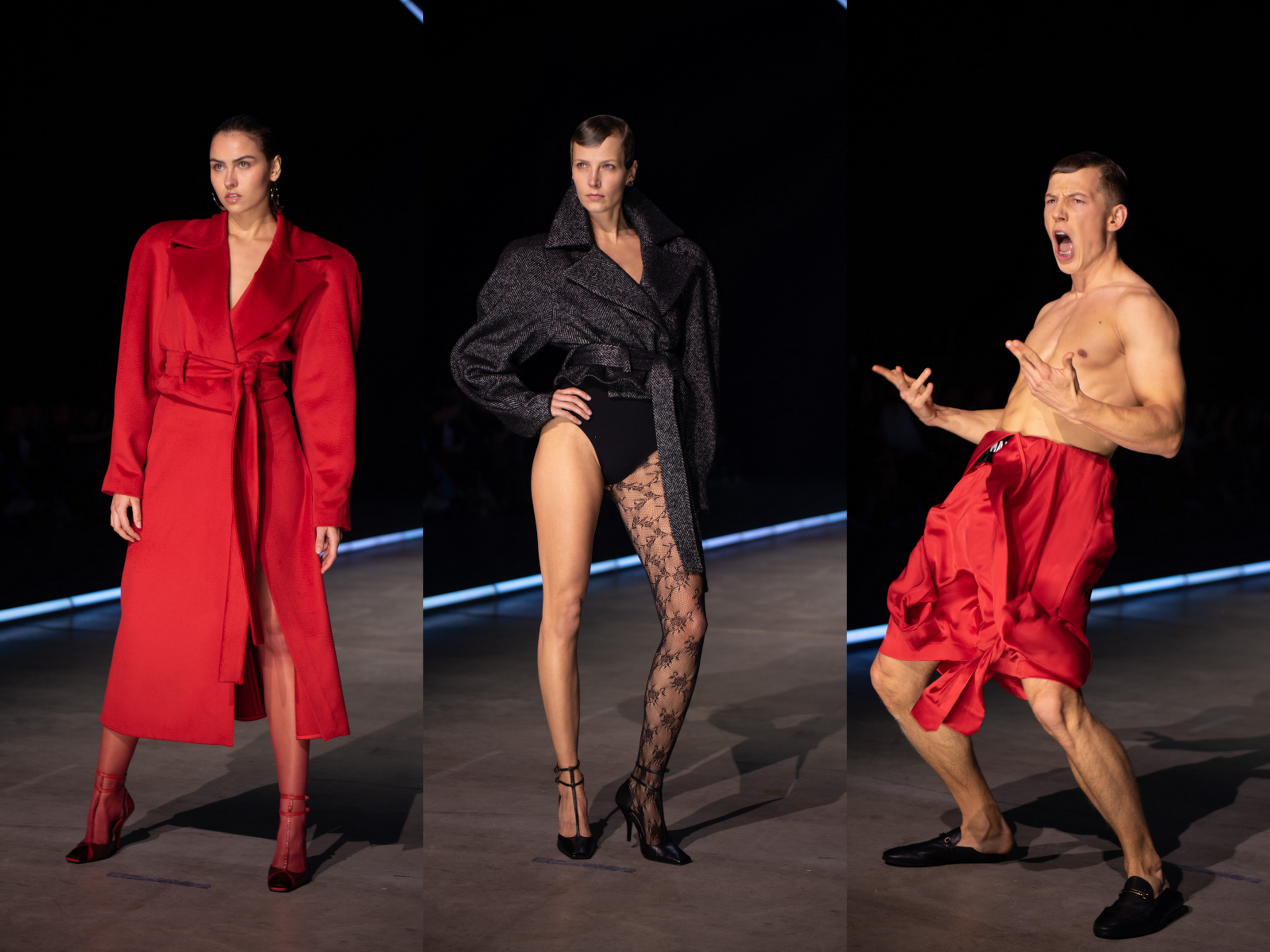 Dodatkowo Dawid Woliński stworzył dwa wyjątkowe projekty, które zostały zaprezentowane przez uczestników ósmej edycji Top Model. Czerwony, kaszmirowy płaszcz – projekt Mille Miglia to ukłon w stronę Mecenasa pokazu- marki Perlage. Inspirowany prestiżowym rajdem samochodowym, w którym mogą wziąć udział jedynie unikatowe modele aut zachowane w idealnym stanie. W ramach współpracy z Martini, Projektant kierując się hasłem "No Martini No Party" stworzył jeden męski look, składający się z jedwabnej koszuli oraz szortów.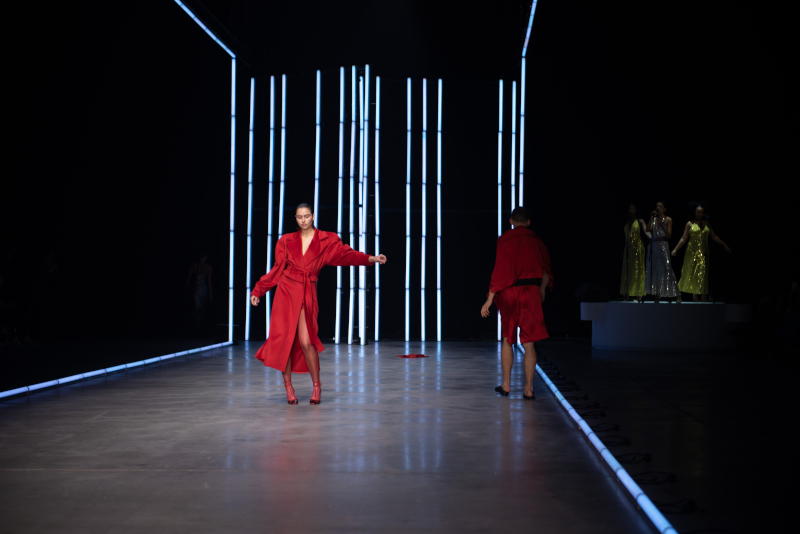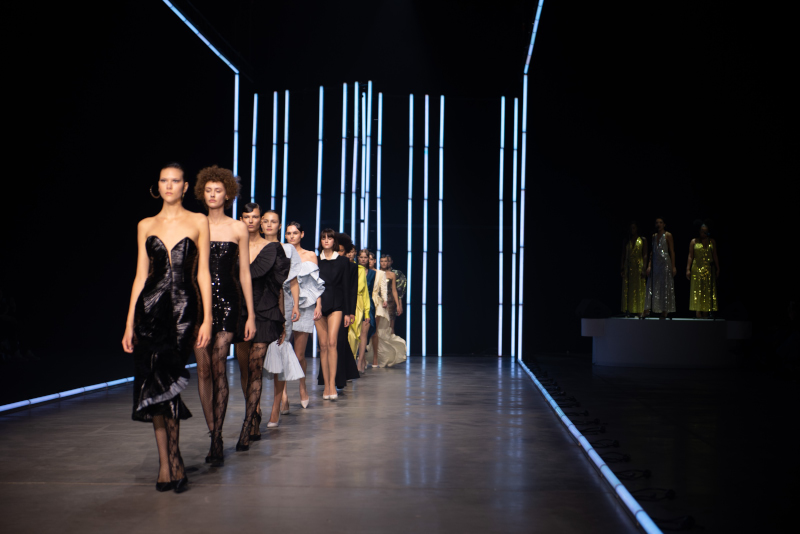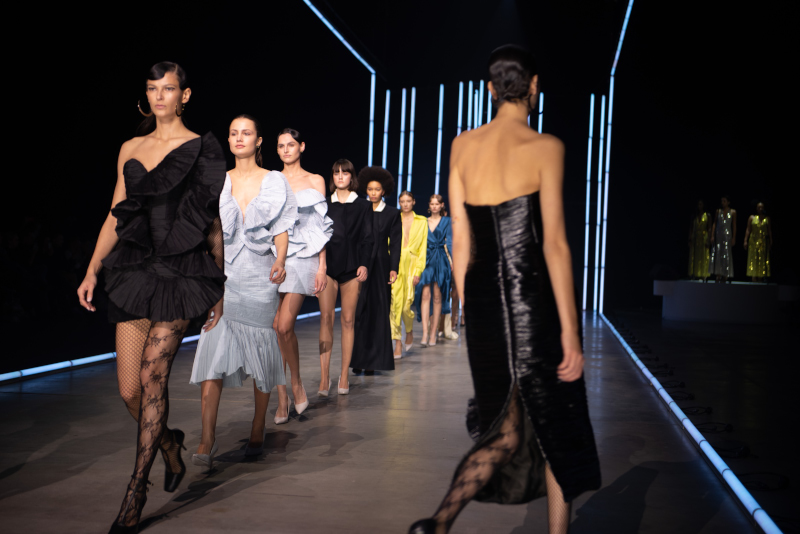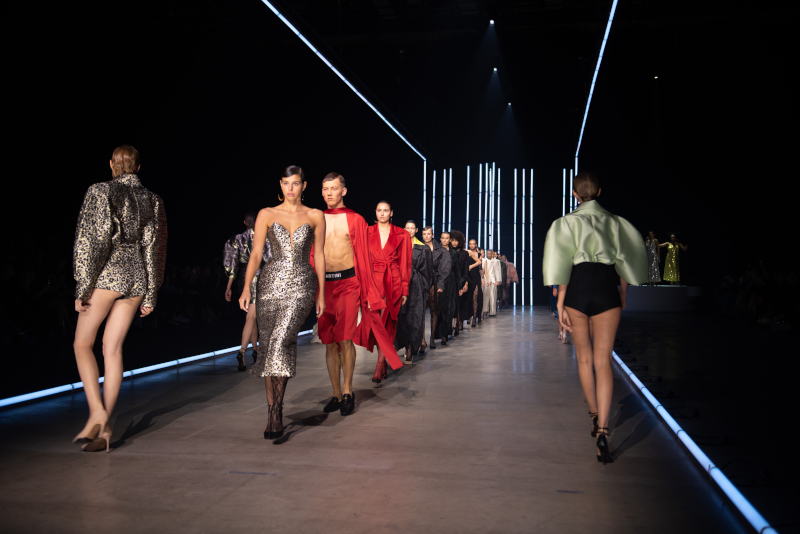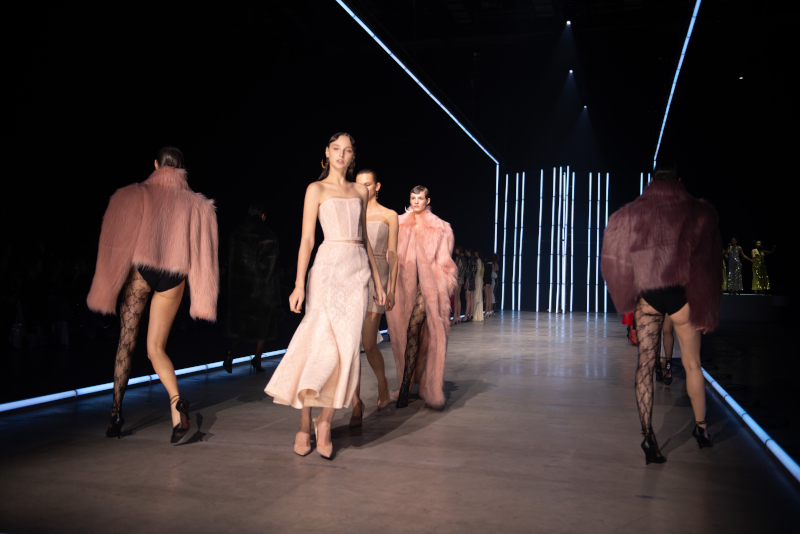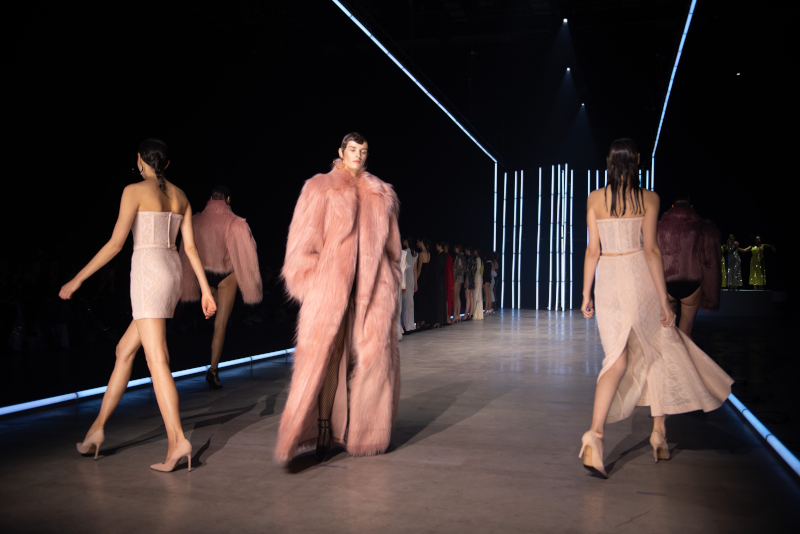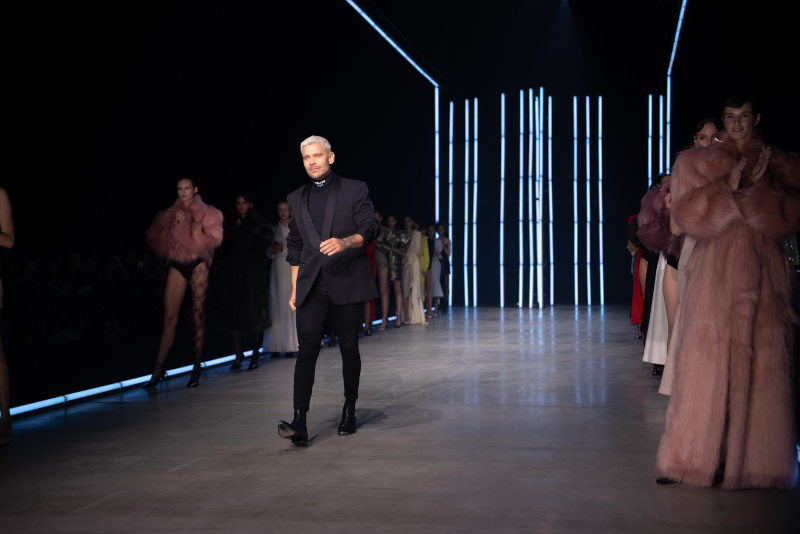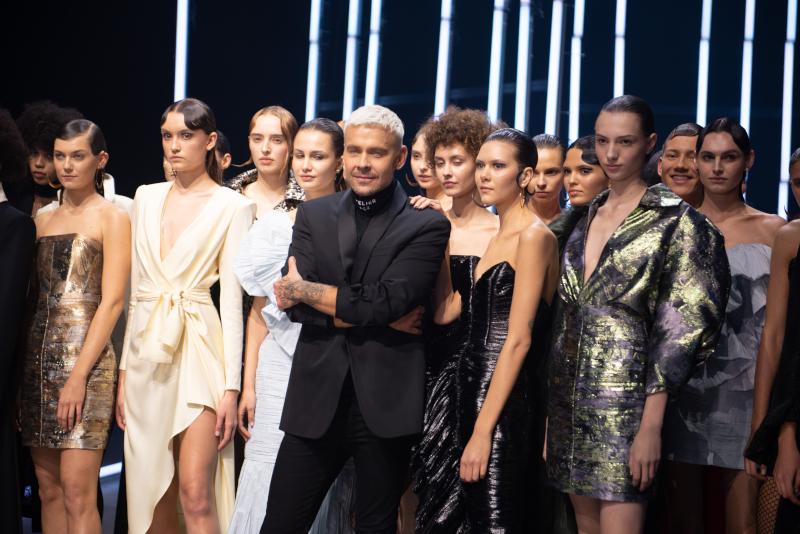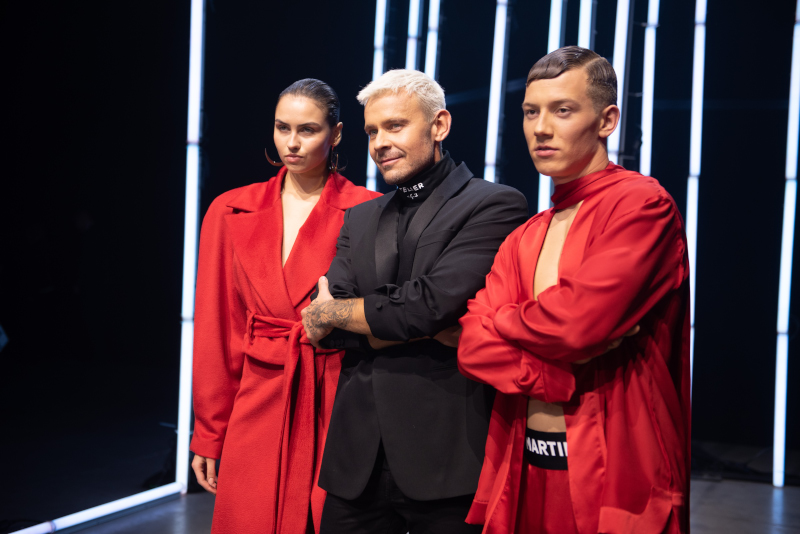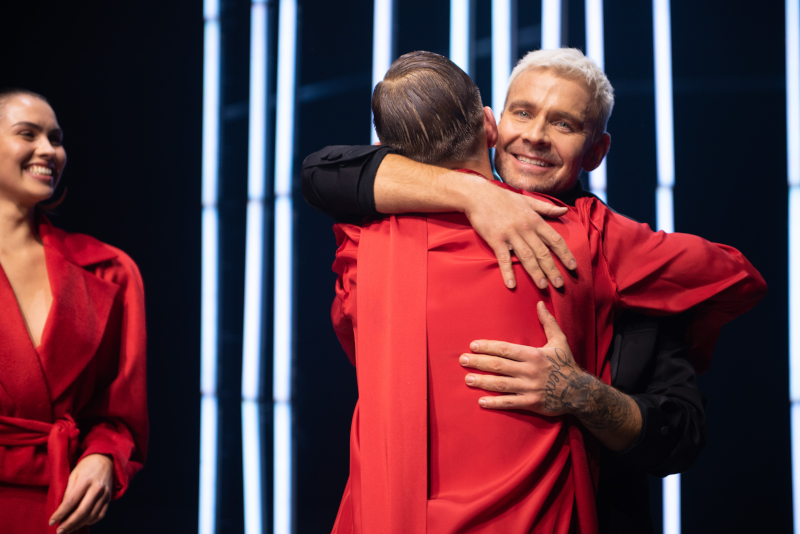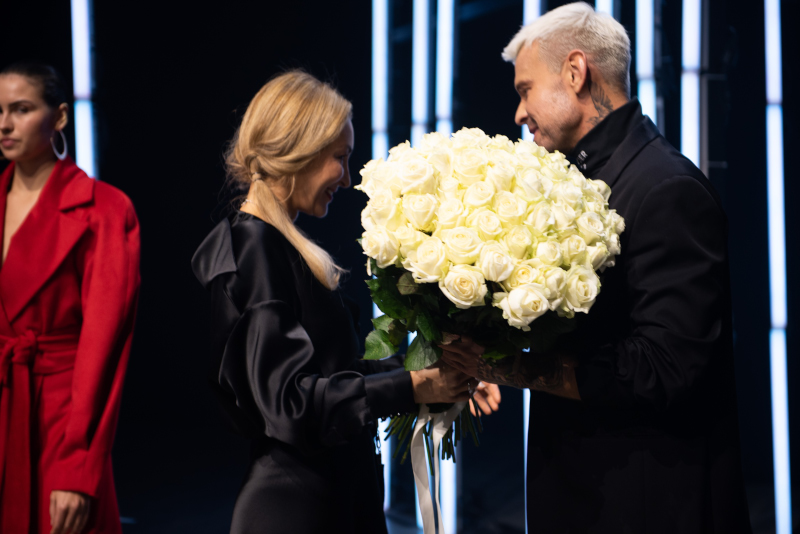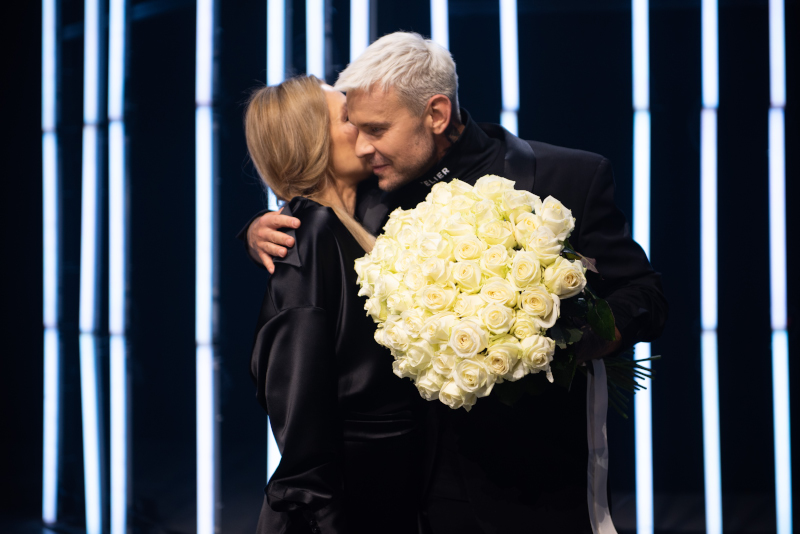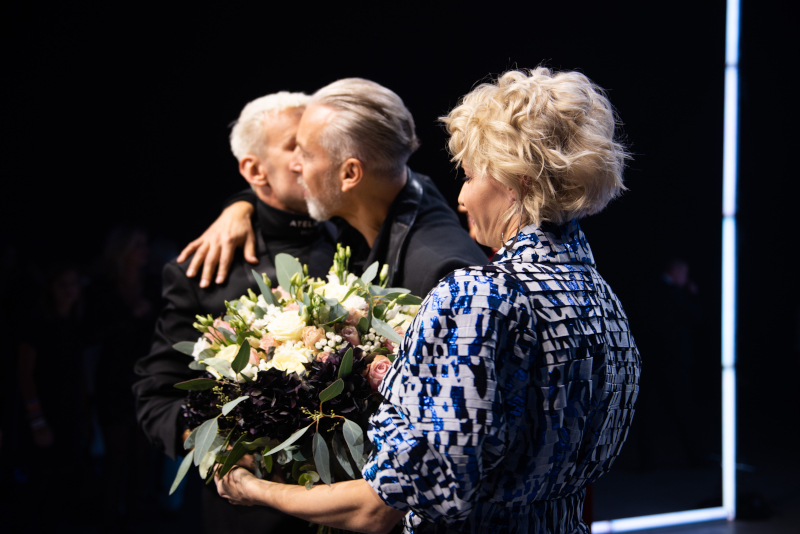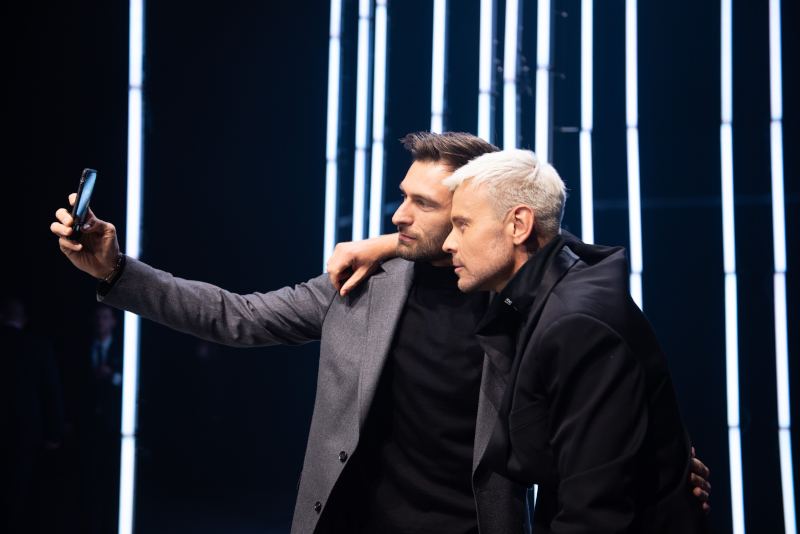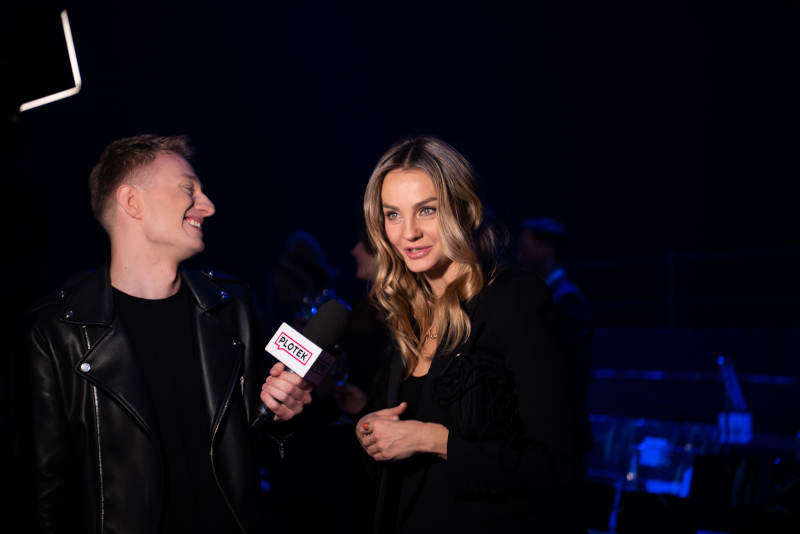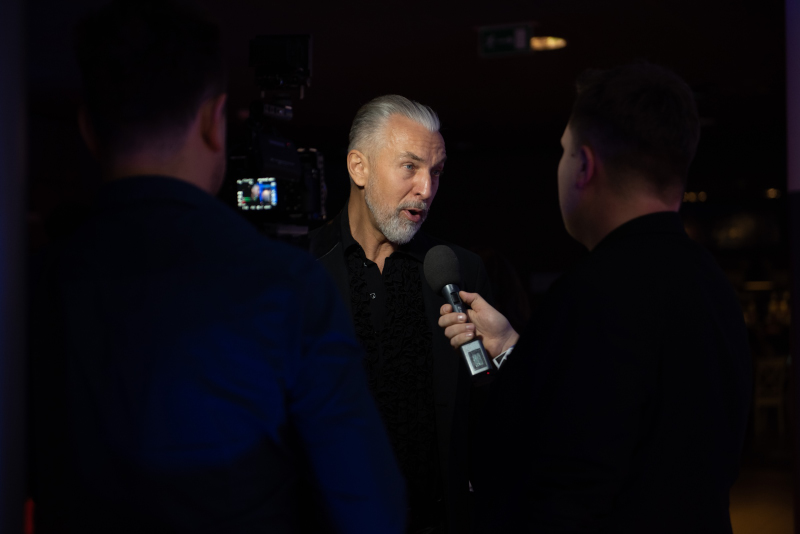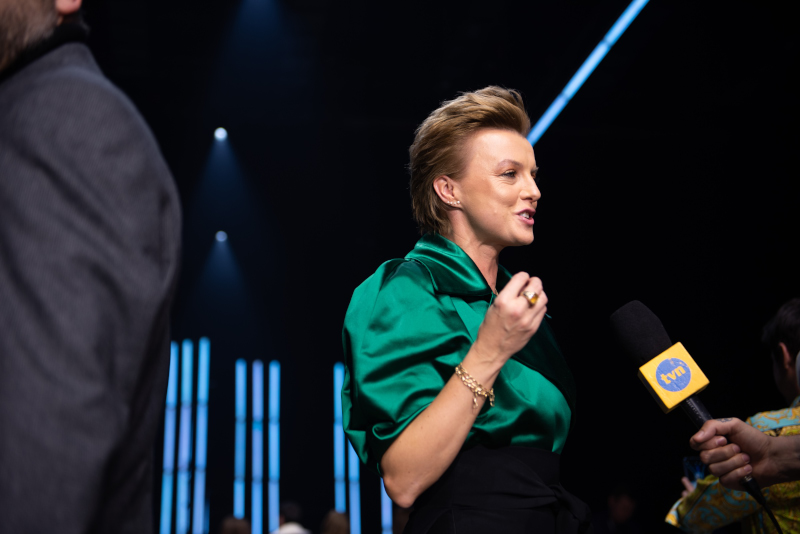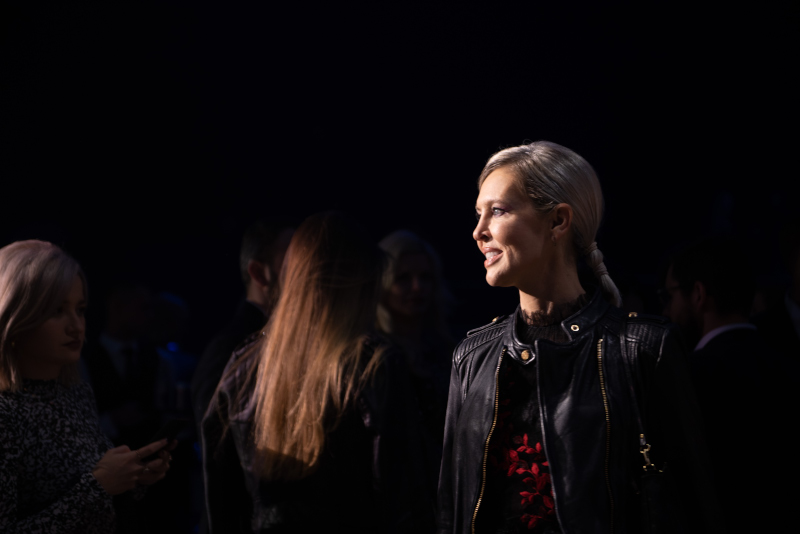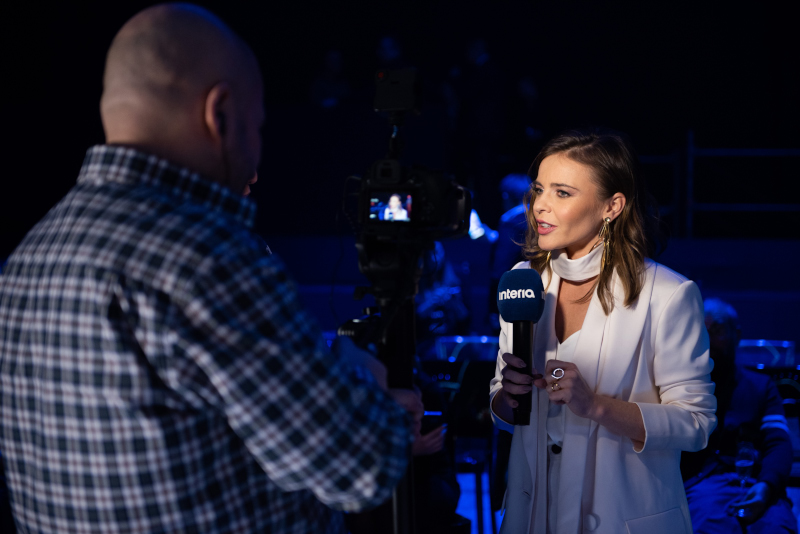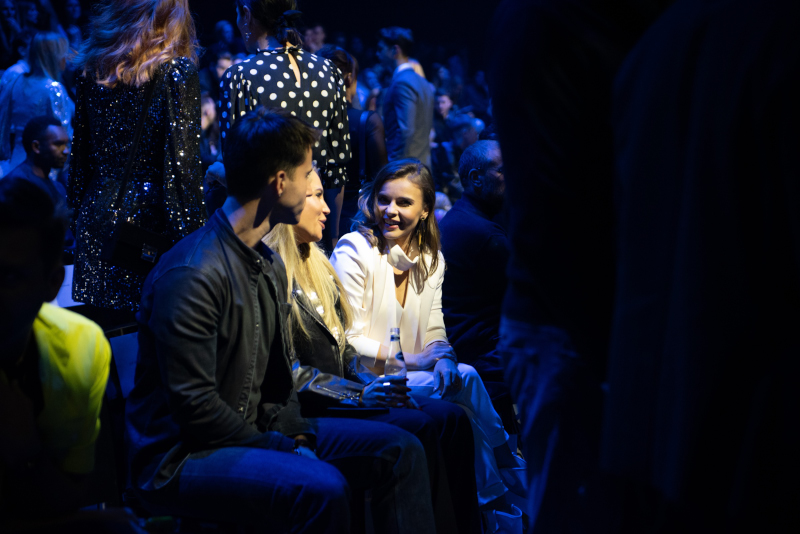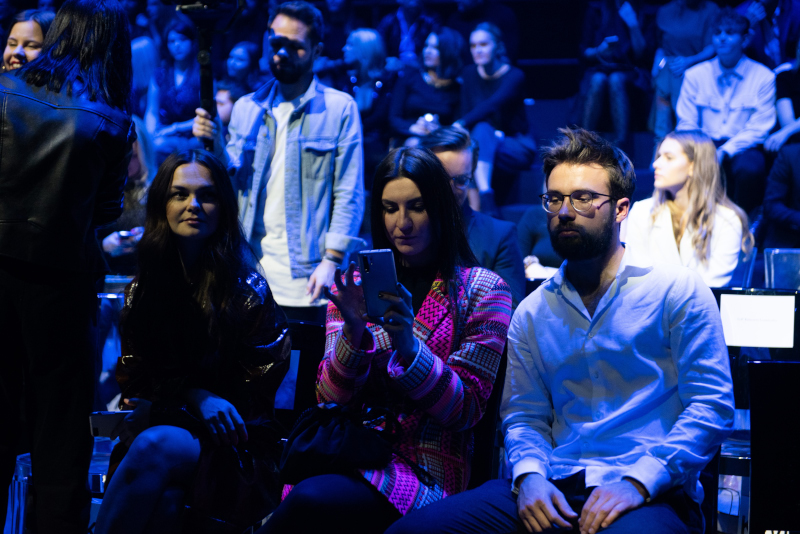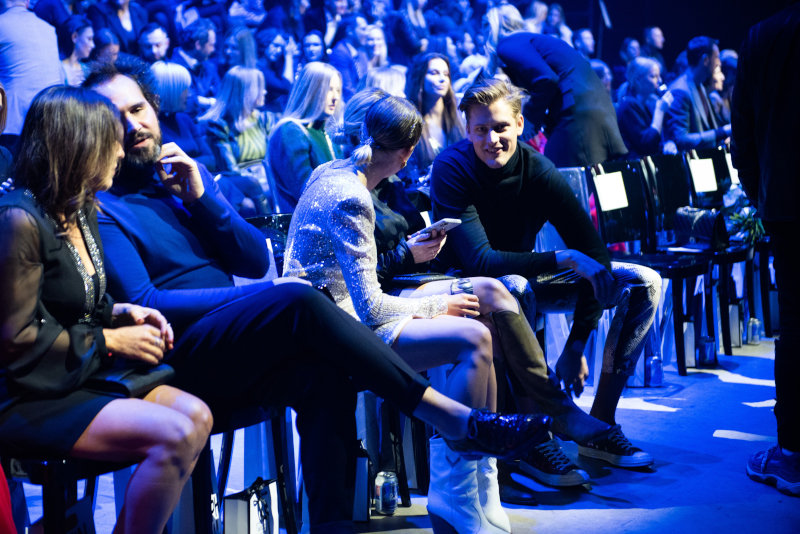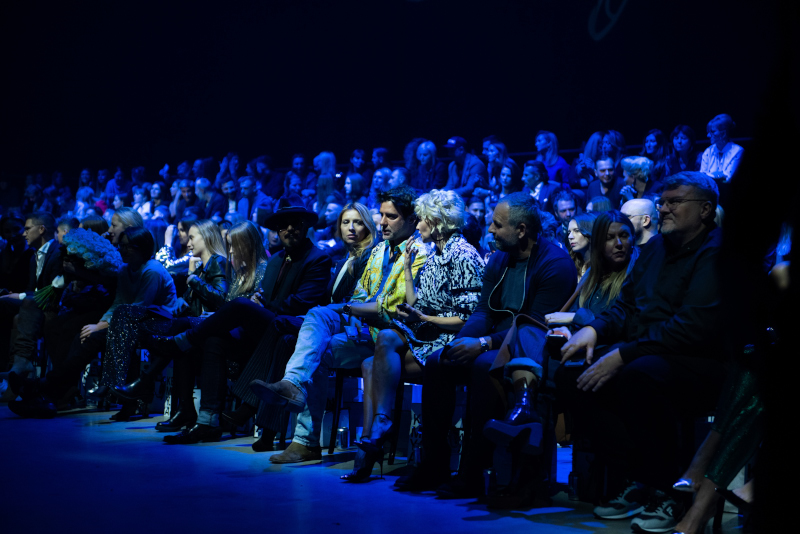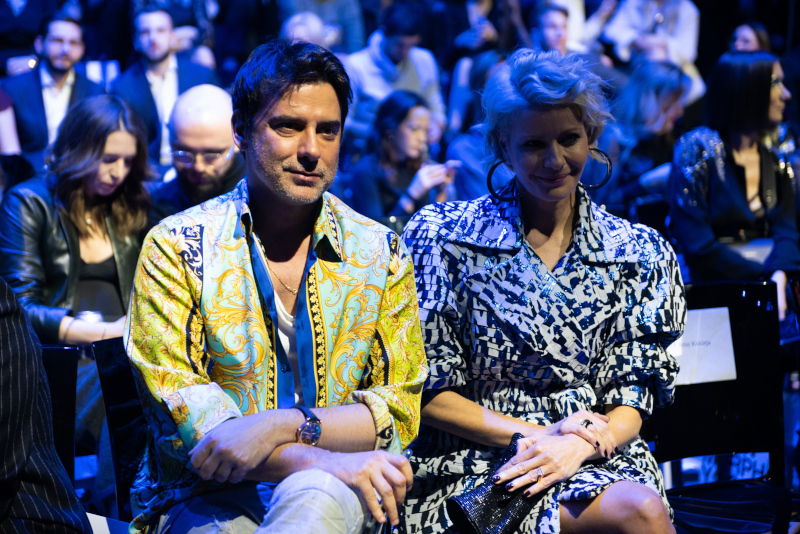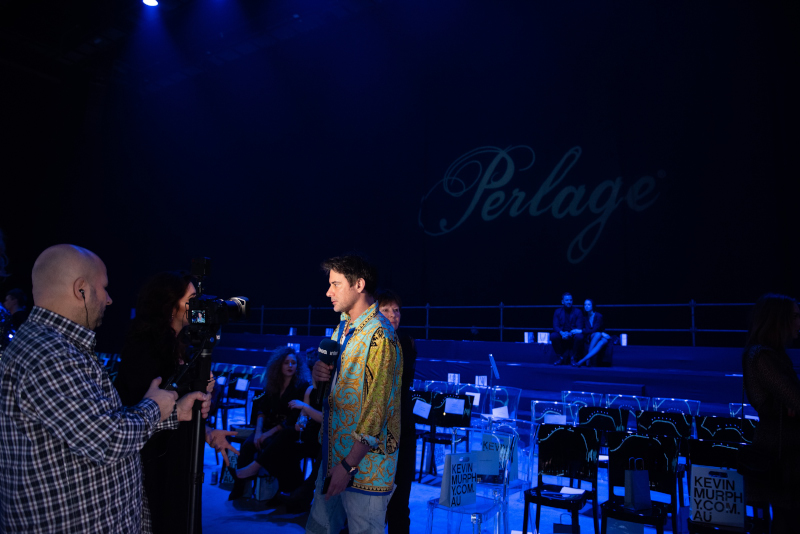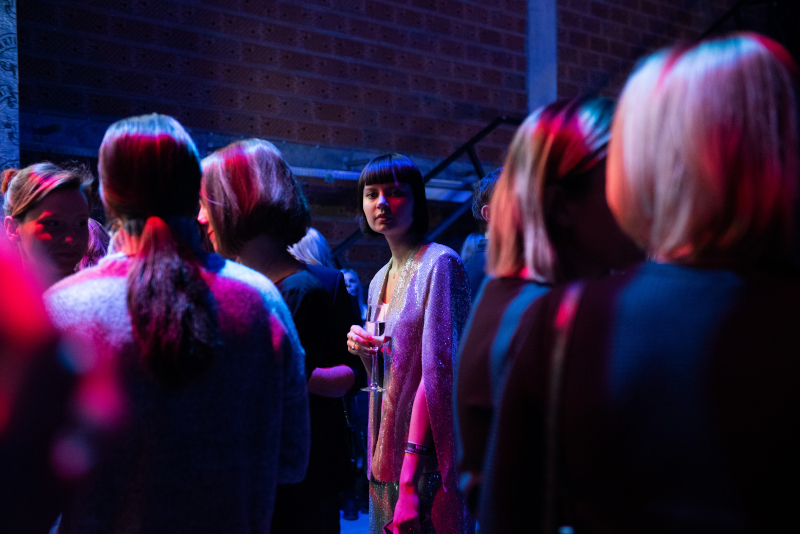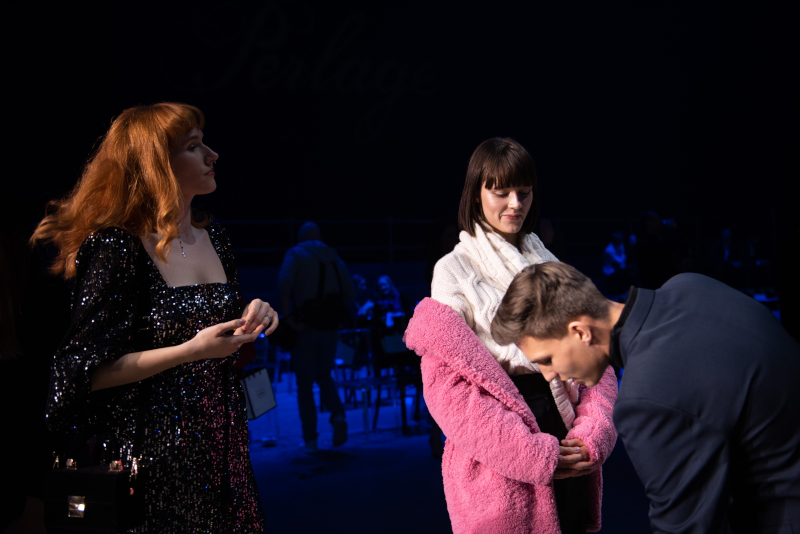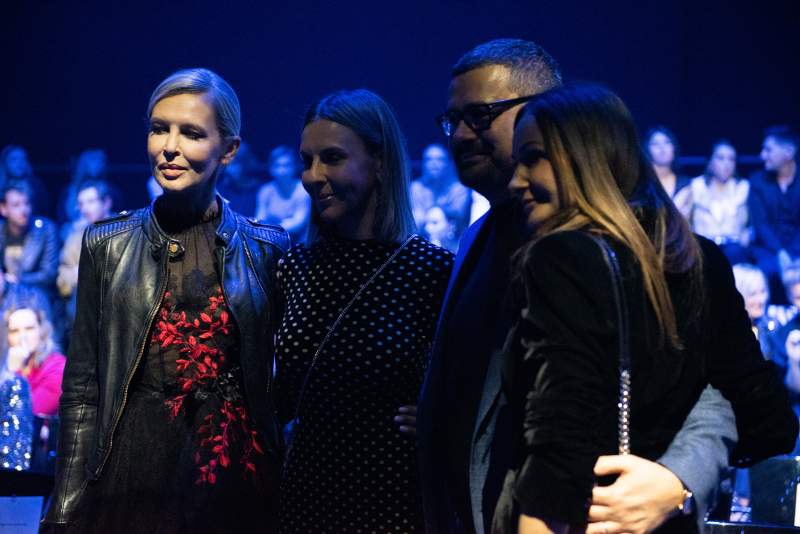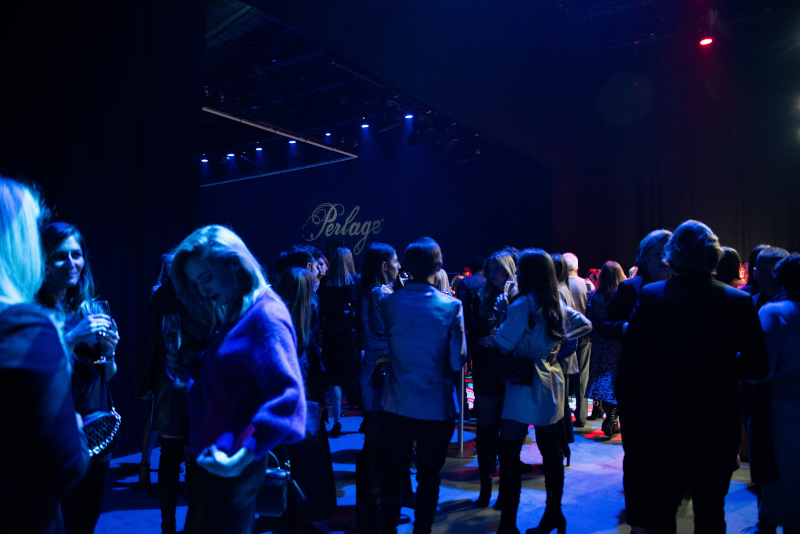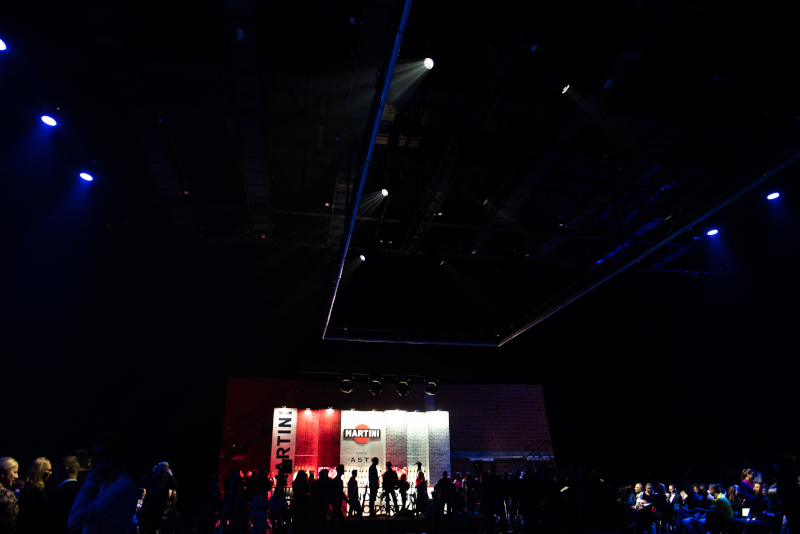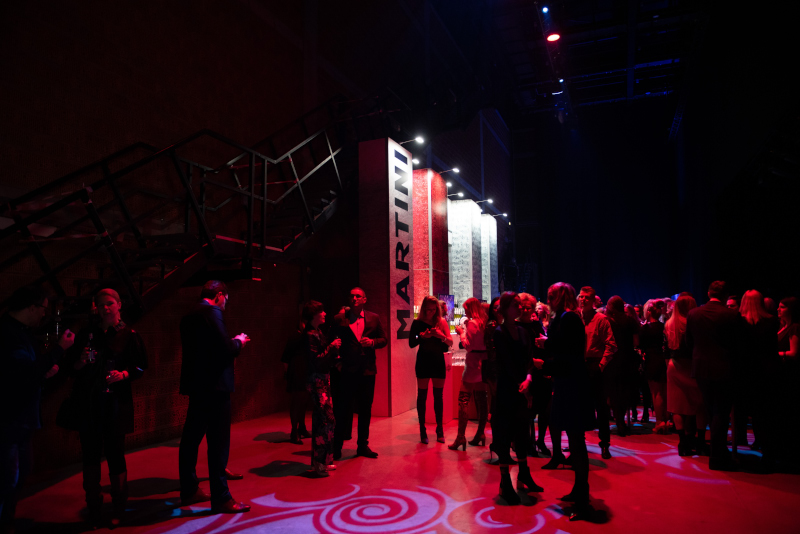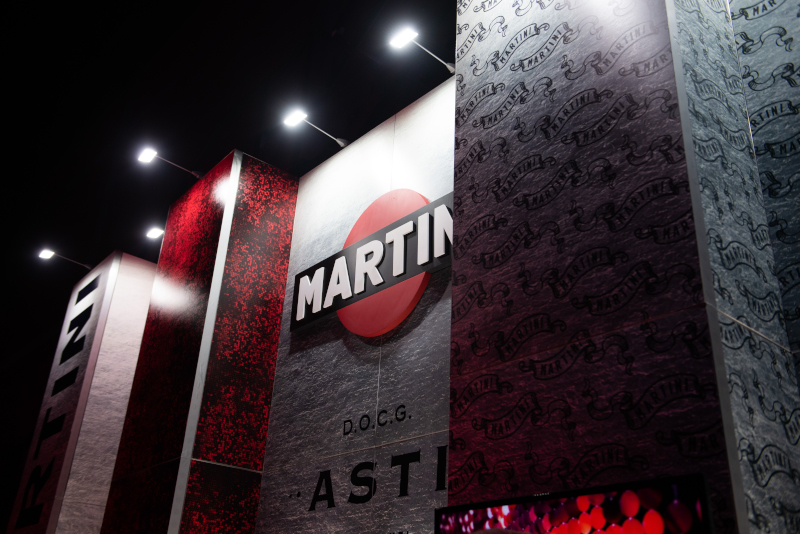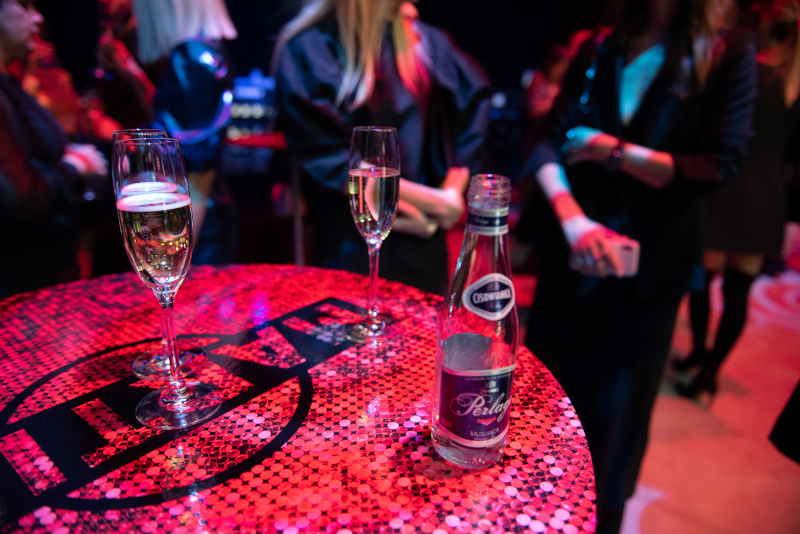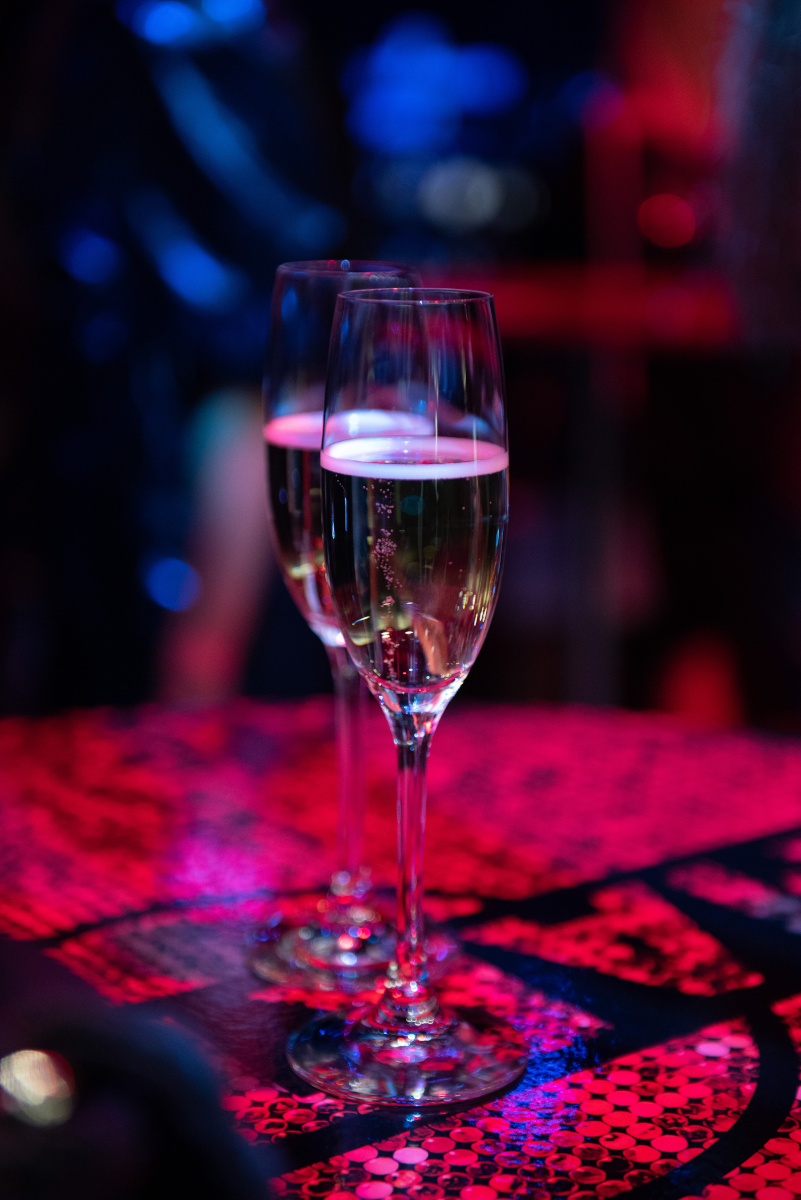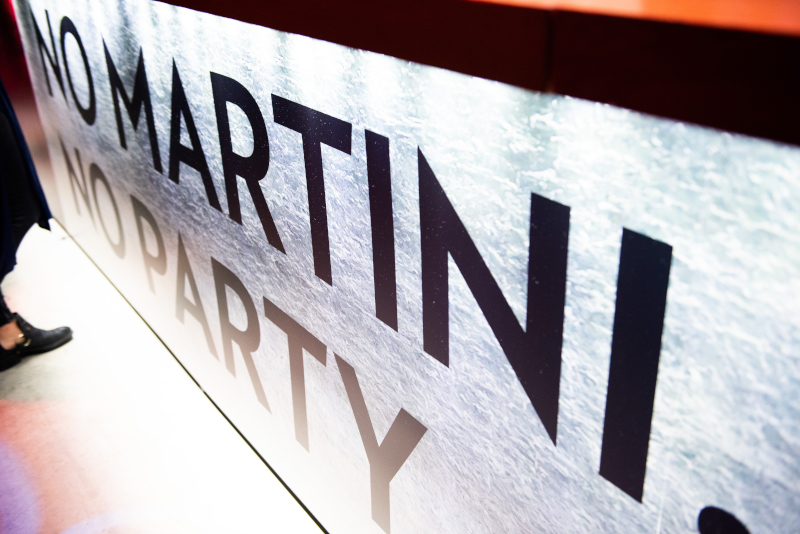 Pozdrawiam,
Przemysławn Guryn.
Photos: Magdalena Kubala/Femmestudio
Event: V Element