To nie pierwszy raz, gdy Jagoda Judzińska pojawia się na naszym blogu i z pewnością nie ostatni, kiedy mamy przyjemność wspólnie pracować i tworzyć rozmaite, niekiedy zaskakujące nawet nas samych sesje zdjęciowe.
Po udanej i hucznej akcji z ożywieniem dziewczynki z konewką nie osiadamy na laurach, a nasza przygoda z muralami trwa w najlepsze.
Tym razem skupiliśmy się na muralu promującym jedno z największych wydarzeń muzycznych w północno-wschodniej części kraju. Niech pierwszy rzuci kamieniem ten, kto nigdy nie słyszał o Up To Date Festival.
Stylizacja jest utrzymana w klimacie lat 80/90. Podstawą looku jest jeans w rozmaitej kompilacji.
Luźna, denimowa koszula z podwiniętymi rękawami została swobodnie wpuszczona w wiązaną kopertową spódnicę z efektownym rozporkiem.
Niewielka ilość dodatków nie odwraca uwagi od denimowej całości. Czarny, delikatny choker podkreśla szyję i obojczyki. Srebrne sandałki na masywnej podeszwie i równie masywnym obcasie podkreślają vintage`owy charakter looku.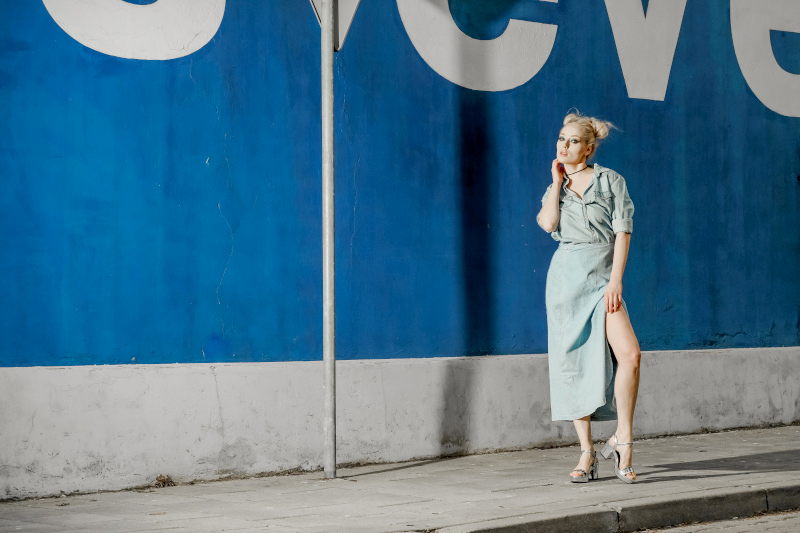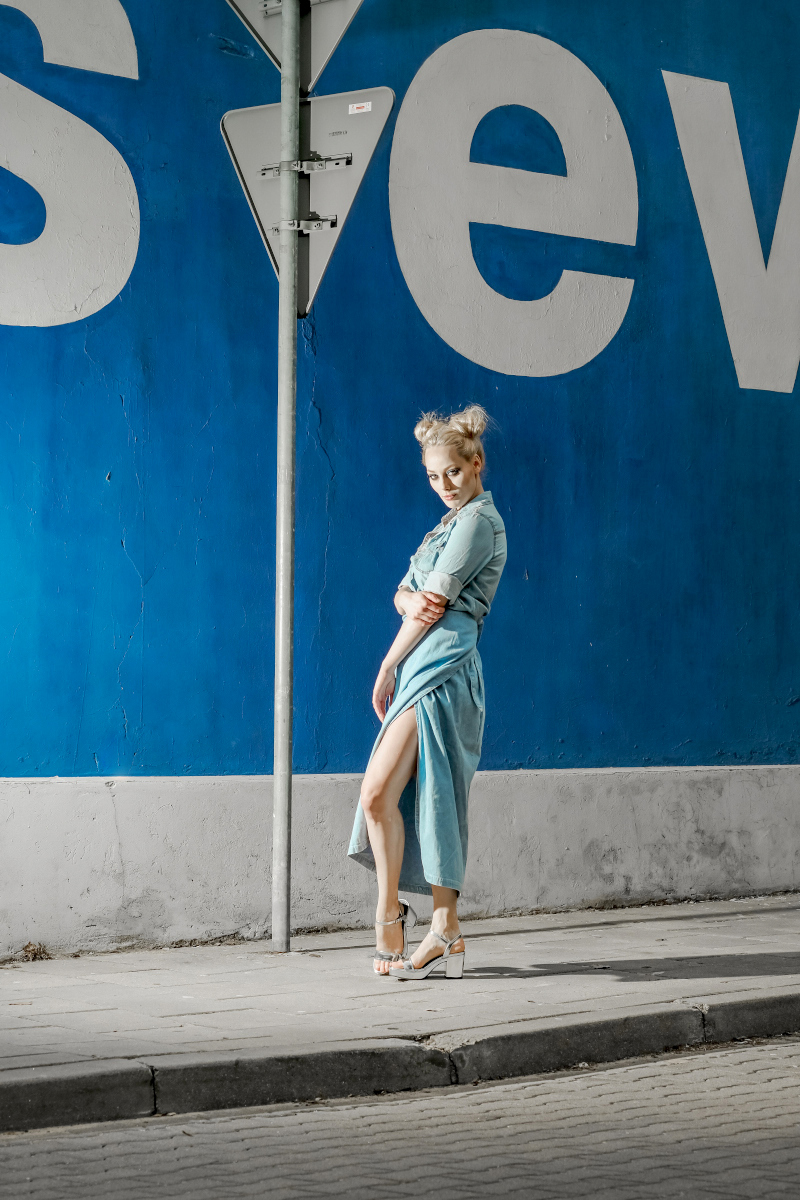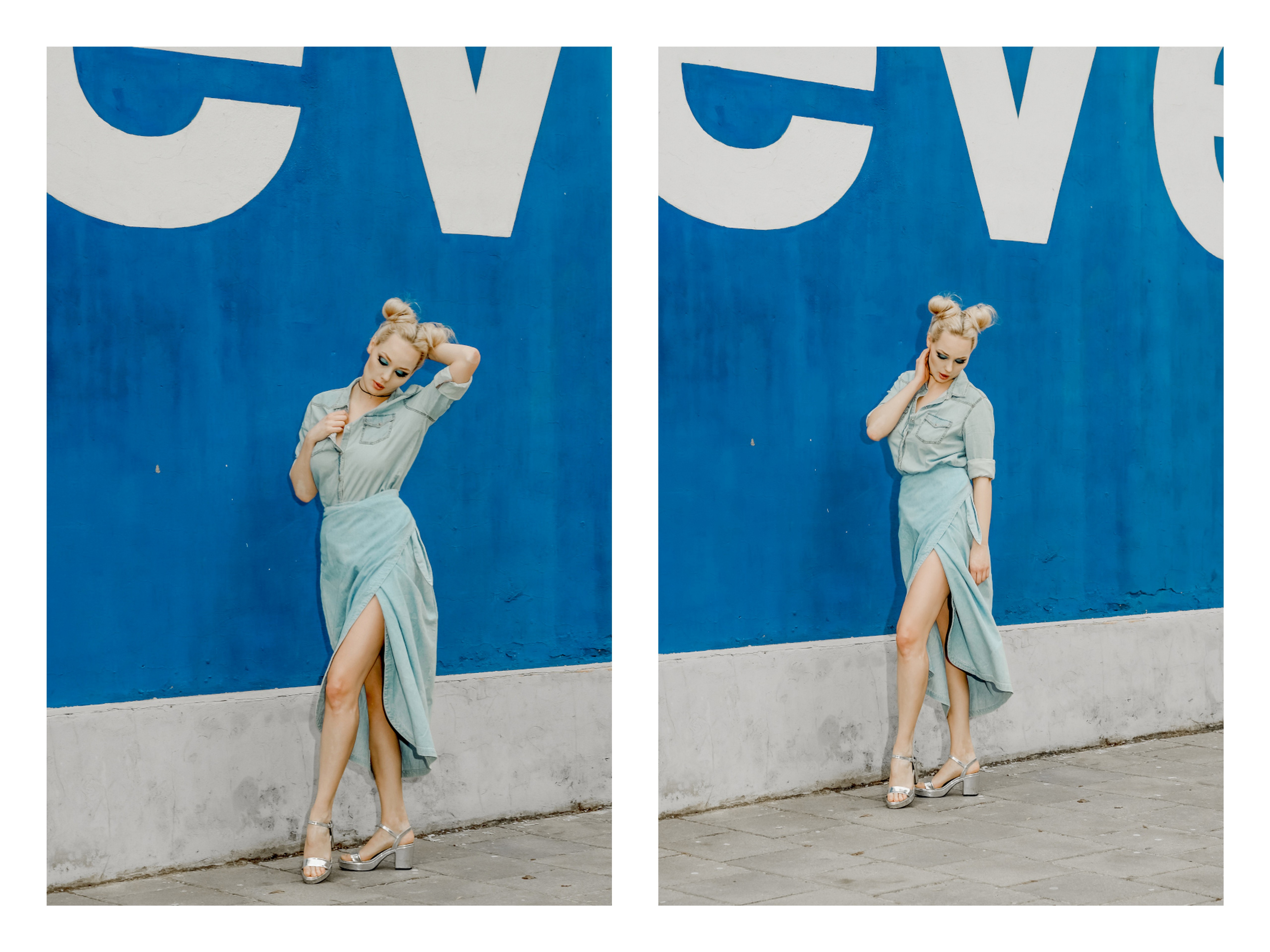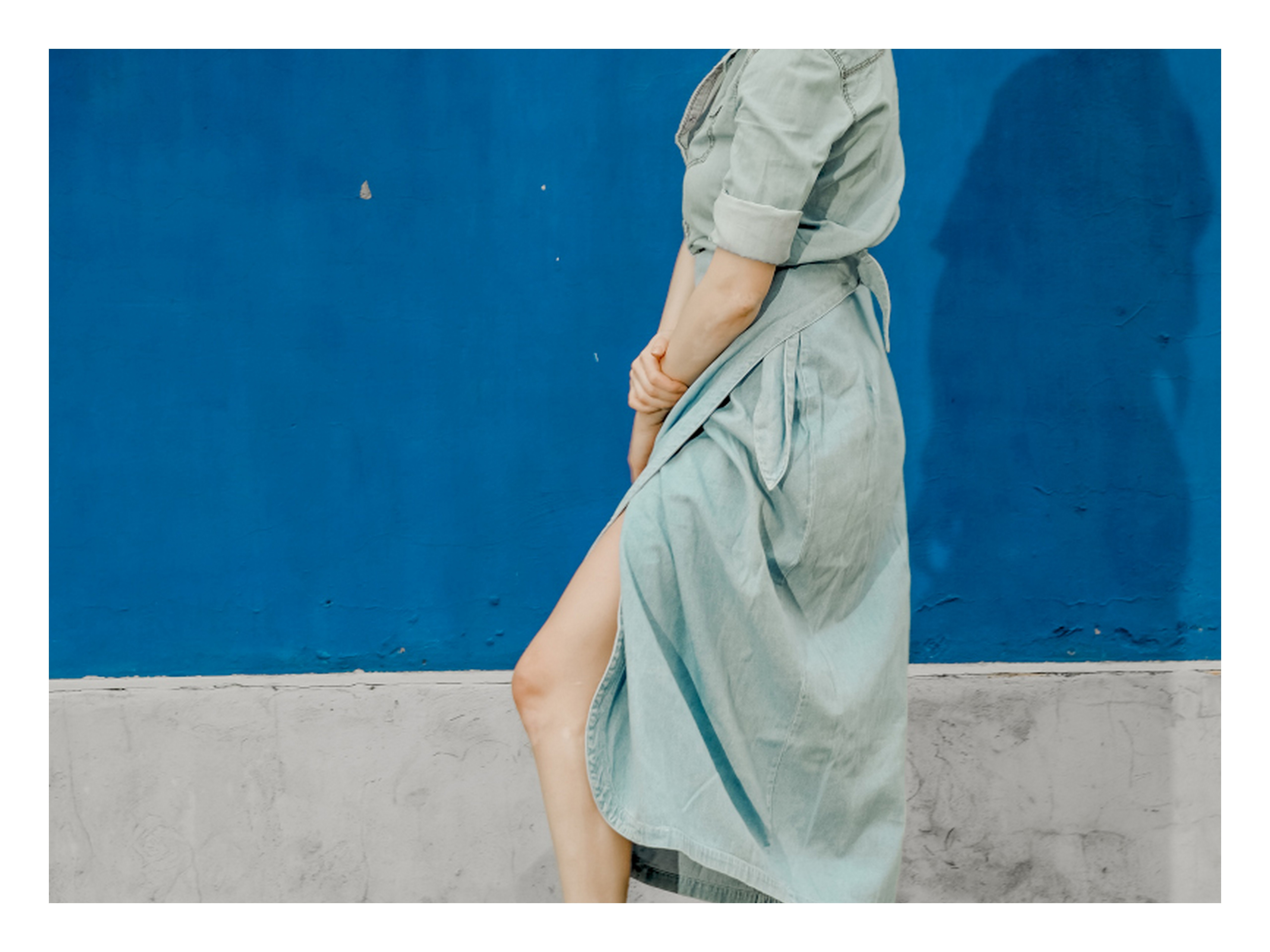 Wyrazisty makijaż, wraz z mocnym konturowaniem podkreślają ostre rysy twarzy Jagody.
Niebiesko-czarny cień na powiece ruchomej podkreśla morską tęczówkę i optycznie powiększa i tak duże oko.
Precyzyjnie wypracowany nieład i dwa koki na koronie głowy nawiązują do kultowych teledysków minionych lat, które po dziś dzień zapisały się w historii muzyki.
Pozdrawiam,
Przemysław Guryn.
Model: Jagoda,
MuA: Dorota Lange/Centrum Szkoleniowe Wizażu i Charakteryzacji Droty Lange
Hair: Marcela Lange/Centrum Szkoleniowe Wizażu i Charakteryzacji Doroty Lange
Style: Przemysław Guryn
Photos: Femmestudio/Magdalena Niemyjska
Choker: H&M
Shirt: Zara
Skirt: No Name
Shoes: Bershka