'Jaki poniedziałek taki cały tydzień'-powtarzały jak mantrę nasze Babcie.
Skądinąd to dobra chwila, aby opuścić czarną kotarę i oficjalnie przedstawić Wam nową kolaborację.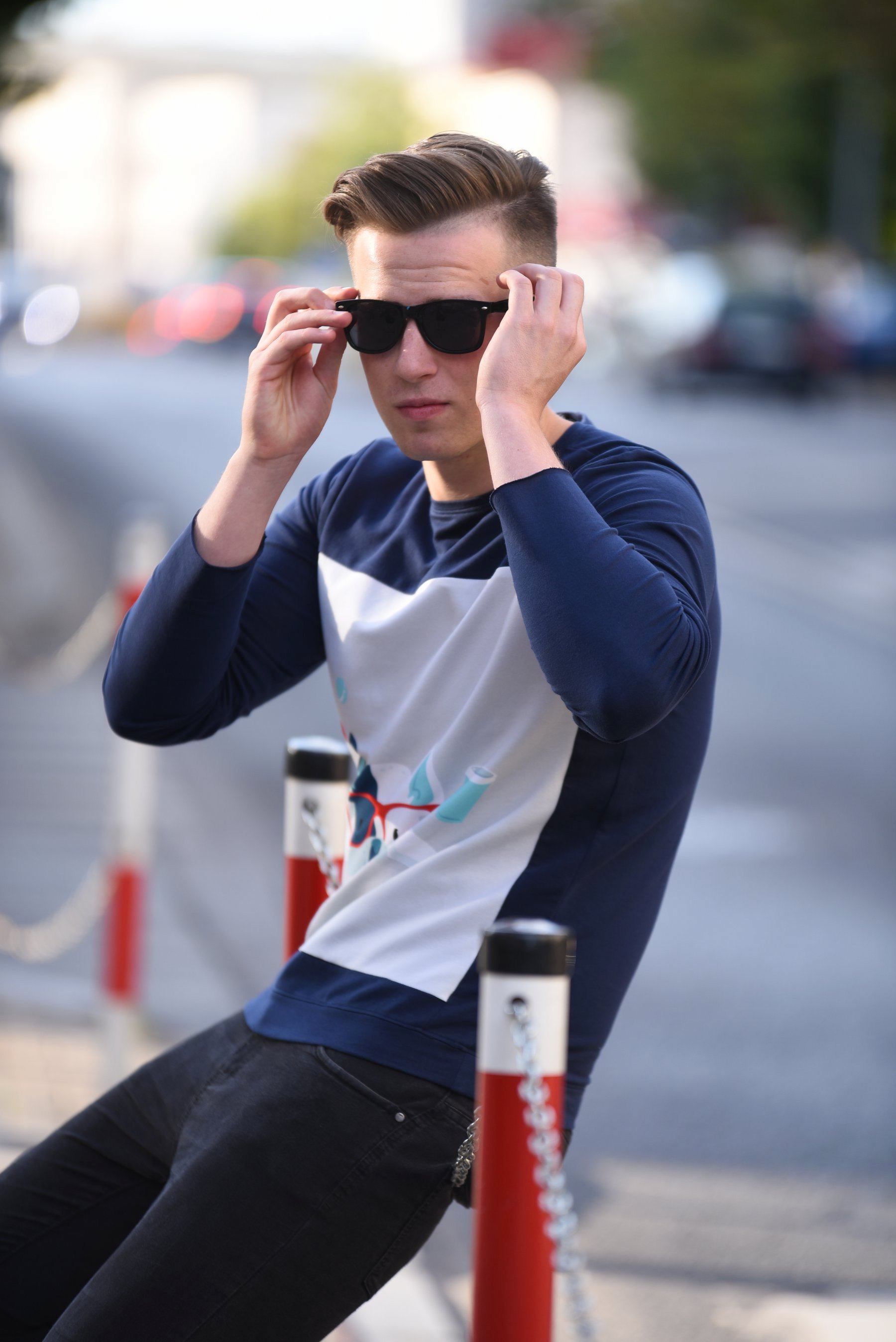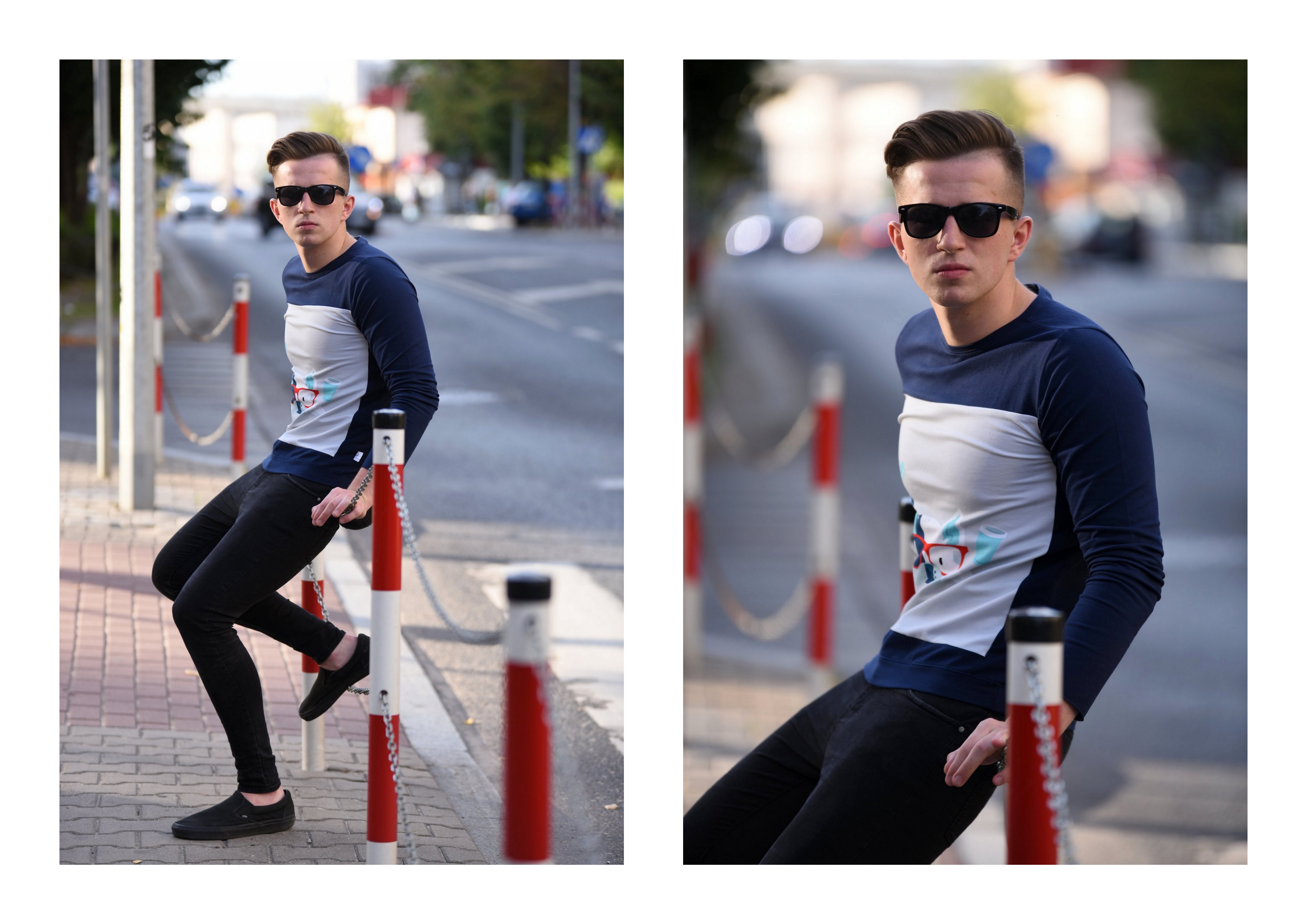 Dresówka.pl – najbardziej ceniony producent dzianin w branży craftowej dołącza do grona naszych partnerów. Efekty naszej współpracy prezentujemy między innymi w dzisiejszym wpisie.
Główny element stylizacji stanowi bluza w kolorze głębokiego denimu z dresowym panelem przedstawiającym cartoon'owego buldoga francuskiego pochodzącego z linii J'adore Paris. Marka co sezon wypuszcza autorskie wzory, które cieszą się niemałym zainteresowaniem.
Natomiast czarne dopasowane jeansy i trampki w stylu slip-on tworzą neutralne tło dla meritum looku, którym jest longshirt.
…
Zarówno w życiu prywatnym i zawodowym jestem wymagający, a na pierwszym miejscu stawiam jakość. Dlatego to właśnie tkaniny dostepne w e-Sklepie Dresówki.pl odnajdą swoje odzwierciedlenie w moich projektach.
Pozdrawiam,
Przemysław Guryn
Model: Mateusz
Sunglasses: NoName
Longshirt: Przemysław Guryn x Dresówka.pl
Trousers: Bershka
Shoes: Vans
Style: Przemysław Guryn
Photos: Marcin Storonowicz