Wzór równie kontrowersyjny co drapieżny. Motyw zwierzęcy od zawsze wzbudza wiele emocji. Moda nieustannie zatacza krąg . Tym razem kultowa panterka jest niewątpliwym must have tegorocznej jesieni, zaś obok dzisiejszej stylizacji nie sposób przejść obojętnie.
Less is more? Not this time !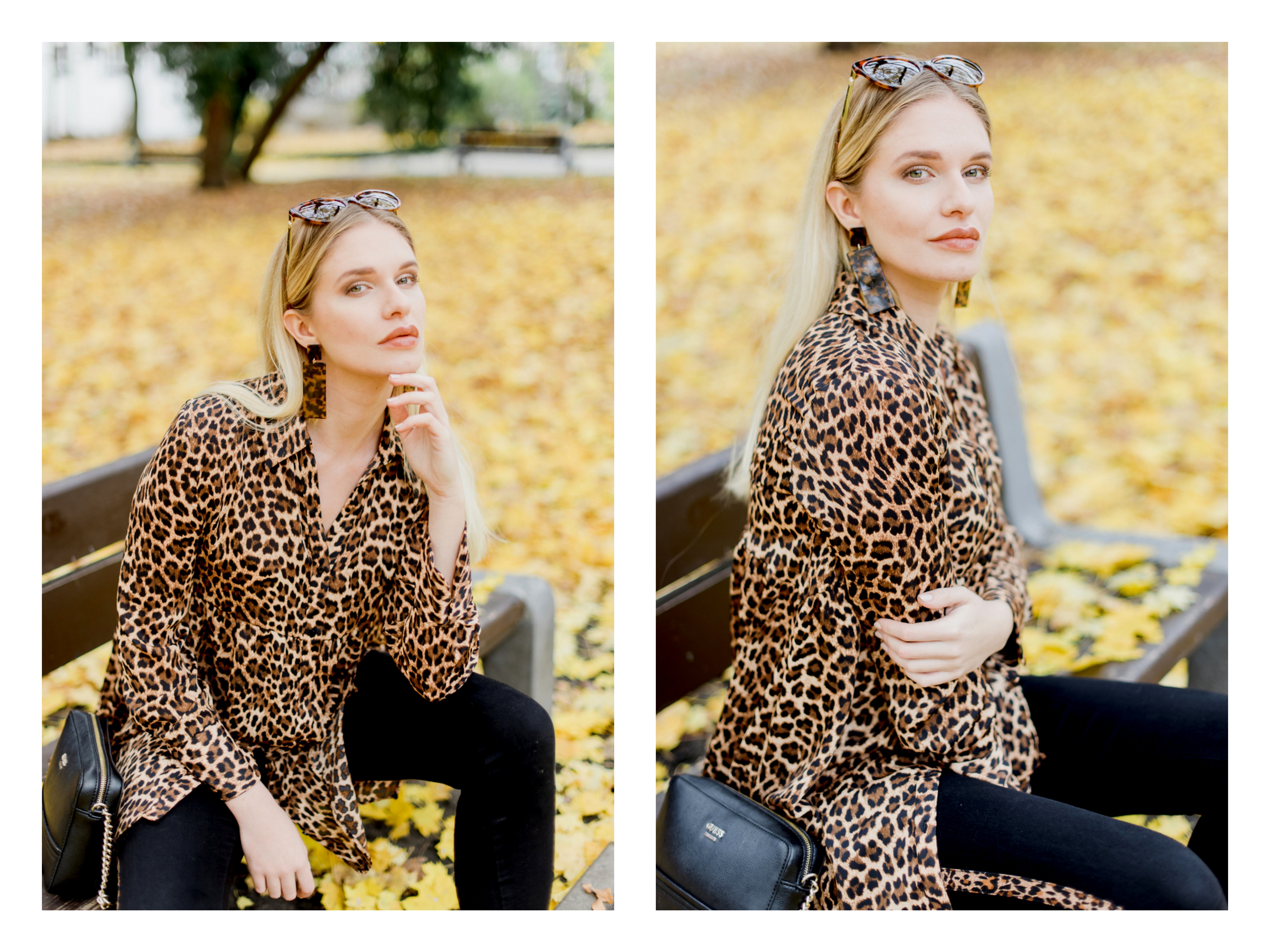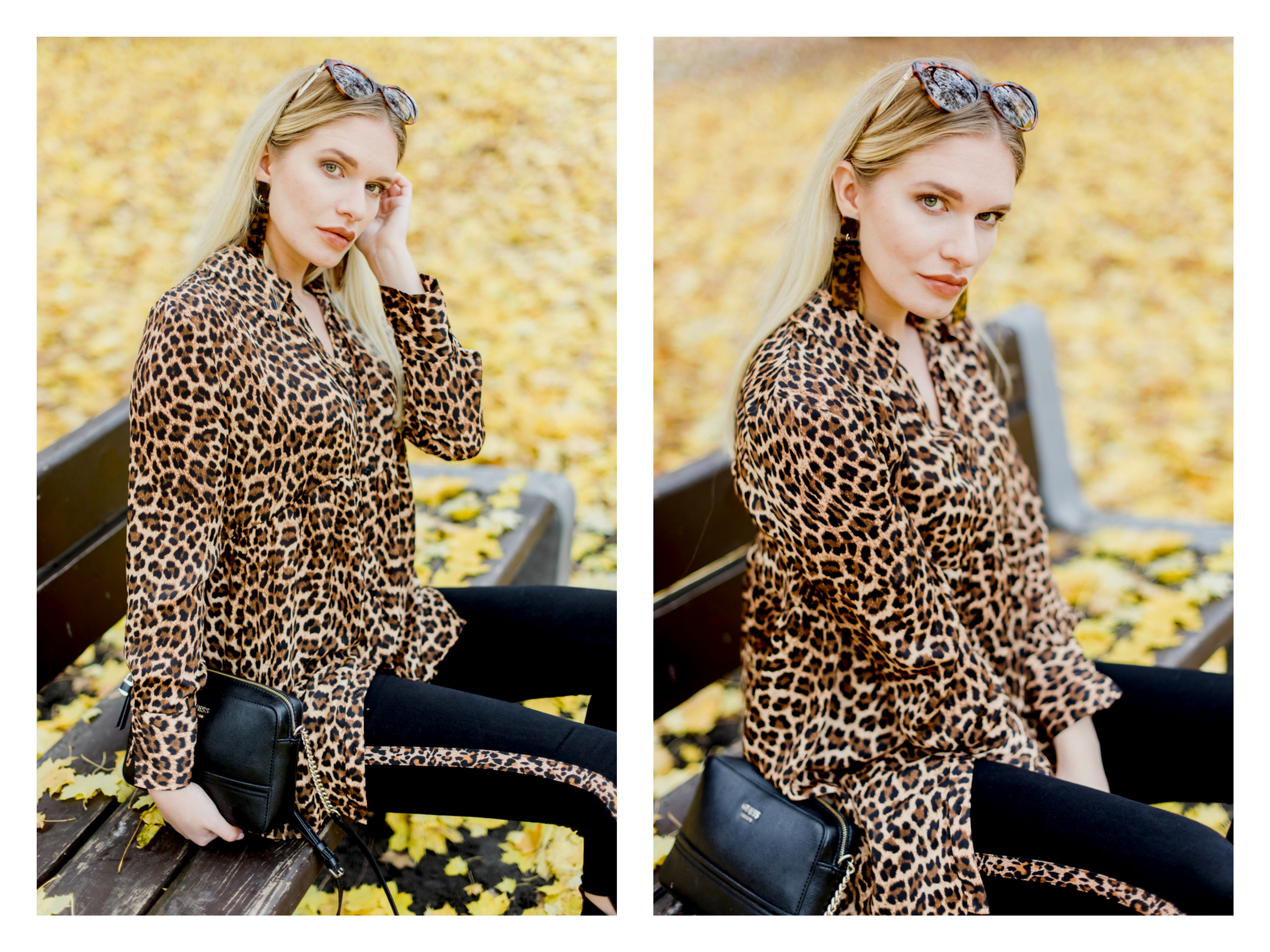 wear.live.style to przede wszystkim moda, z którą nie boimy się eksperymentować. Dlatego wzór ocelota w dzisiejszej stylizacji przejawia się w wielu akcentach. Cała tajemnica tkwi w tym, aby wszystkie elementy ująć w jednym zestawieniu kolorystycznym, wobec czego tym razem skupiliśmy się na tym, aby look tworzyły ciepłe odcienie barw w jednym, wiodącym motywie.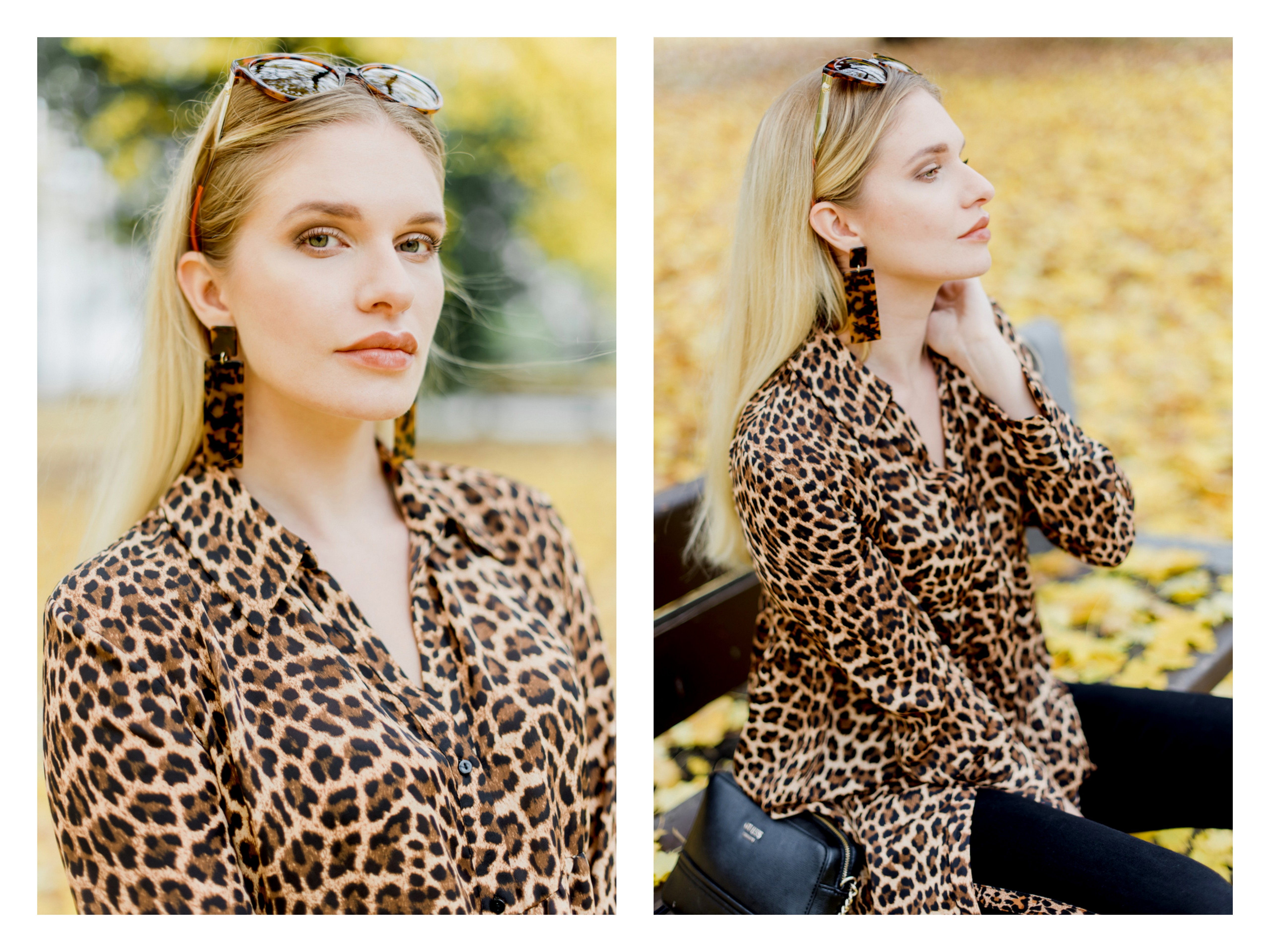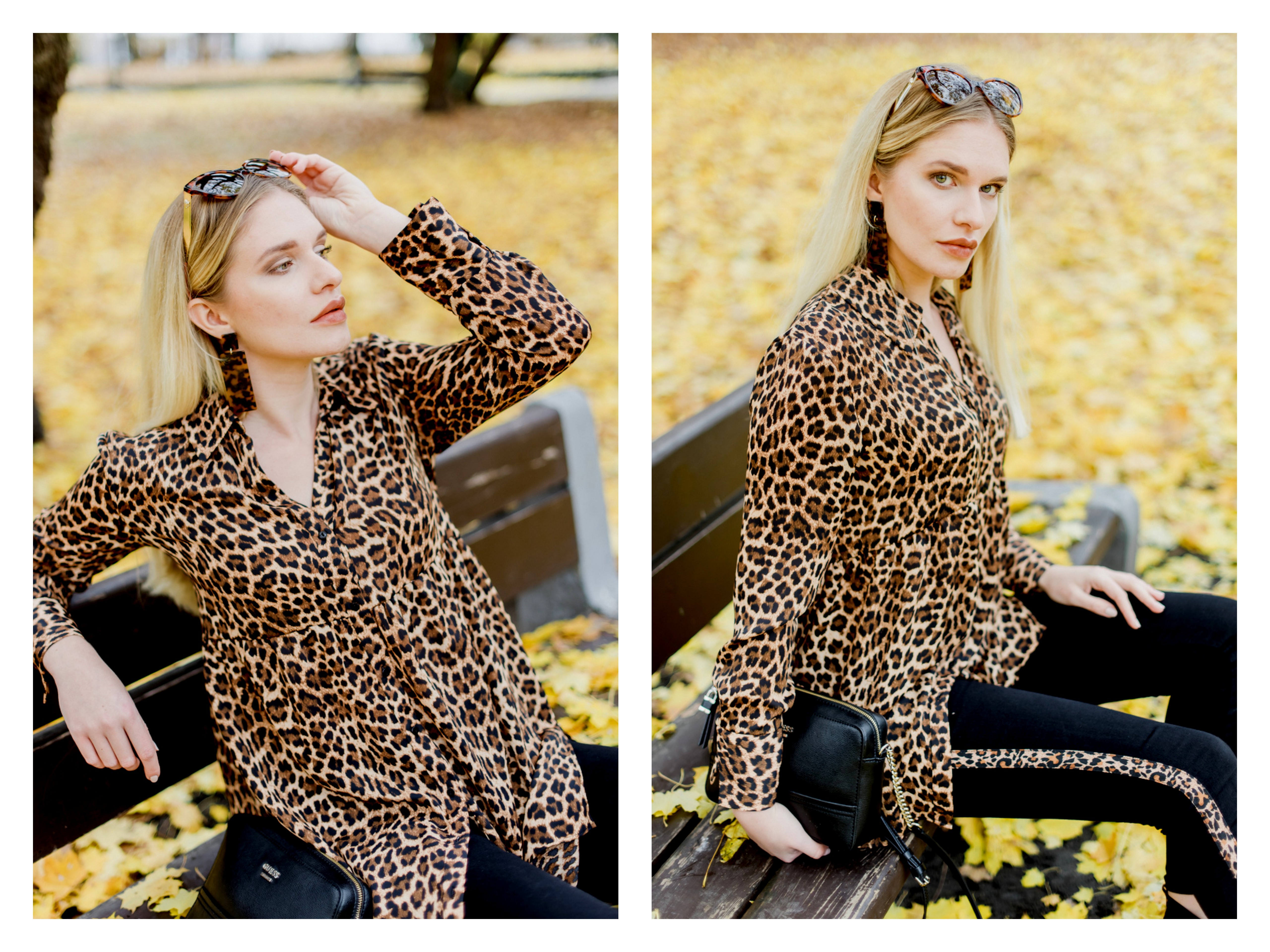 Głównym elementem stylizacji jest koszula z marszczeniem pod linią gorsu, wraz z którą zestawiliśmy klasyczne czarne spodnie o zwężanej nogawce. Lampas to kolejny gorący trend ostatnich sezonów. Klasyczne sztyblety do kostki korespondują z górą partią stylizacji.
Szylkretowe dwuczęściowe kolczyki współgrają z oprawą o klasycznym kocim kształcie, co dodatkowo podkreśla zwierzęcy charakter looku. Czarna pudełkowa torebka wyraźnie odcina się od wyrazistego printu, który stanowi świetne tło i podkreśla jej półformalny styl.
Pozdrawiam,
Przemysław Guryn.
Sunglasses: Versace/EliteOptyk Malinowscy
Earrings: Bershka
Bag: Guess
Shirt: Zara
Trousers: Bershka
Shoes: New Look
Model: Dominika
MuA: Make Up Academy by Dorota Lange
Style: Przemysław Guryn
Photos: Magdalena Kubala/FemmeStudio