Biel bywa równie wytworna, elegancka i ponadczasowa, jak stojąca w kontrze do niej czerń.
Nie bez powodu również świat mody  przypiął jej sformułowanie: 'white is the new black'
W dzisiejszej stylizacji  to właśnie ten kolor gra pierwsze skrzypce.
Podstawą ubioru  jest zestaw od polskiej marki Peperuna składający się z topu z długim rękawem oraz klasycznej ołówkowej spódnicy z rozporkiem z tyłu. Stylizację wzbogaca dwurzędowa marynarka o ostrym kroju klap znanym też pod nazwą peak lapel. Look dopełnia futurystyczny naszyjnik nawiązujący formą do lisa oraz leśnej fauny stworzony przy pomocy drukarki 3D, który koresponduje z klasycznymi szpilkami o tłoczonym deseniu typu snake.
Dodatkowy element aranżacyjny stanowi trofeum w formie głowy jeleni  wykonane w całości z papieru.
Sesja balansuje między futurystycznym charakterem brył, a dzikim światem natury, który został zamknięty  w ostrej, minimalistycznej formie.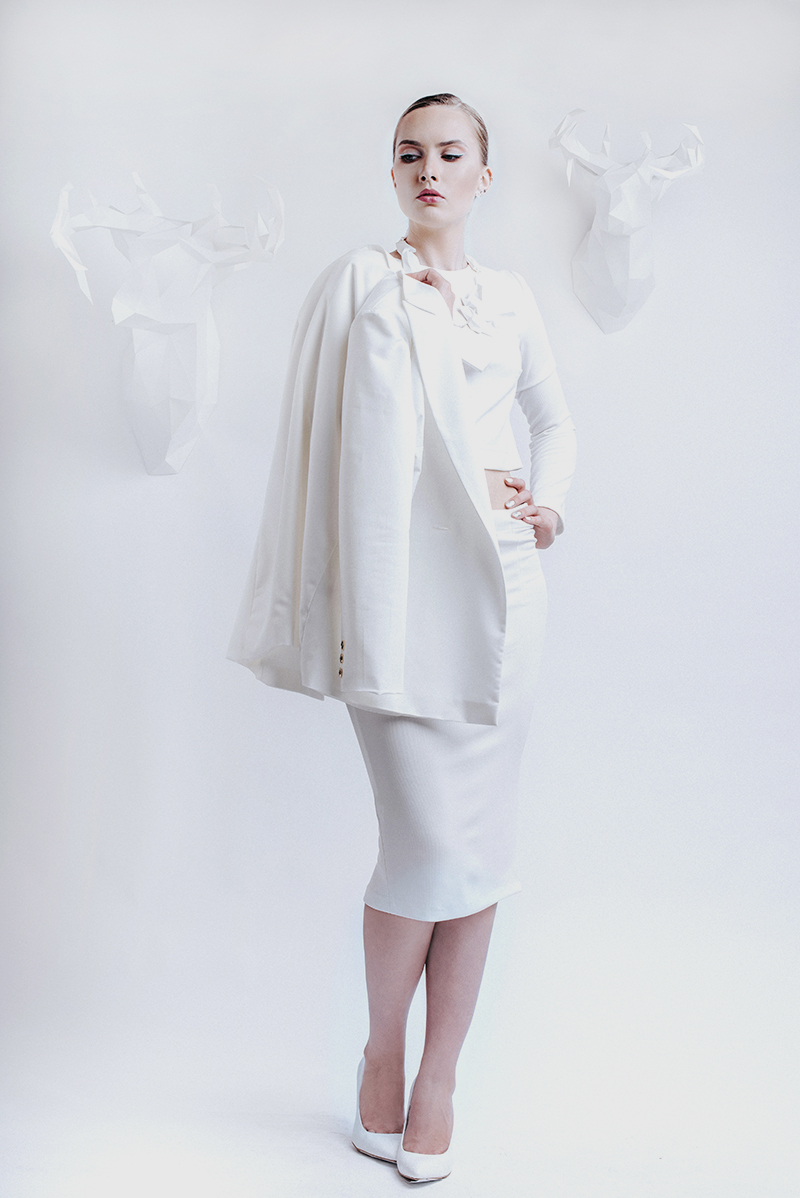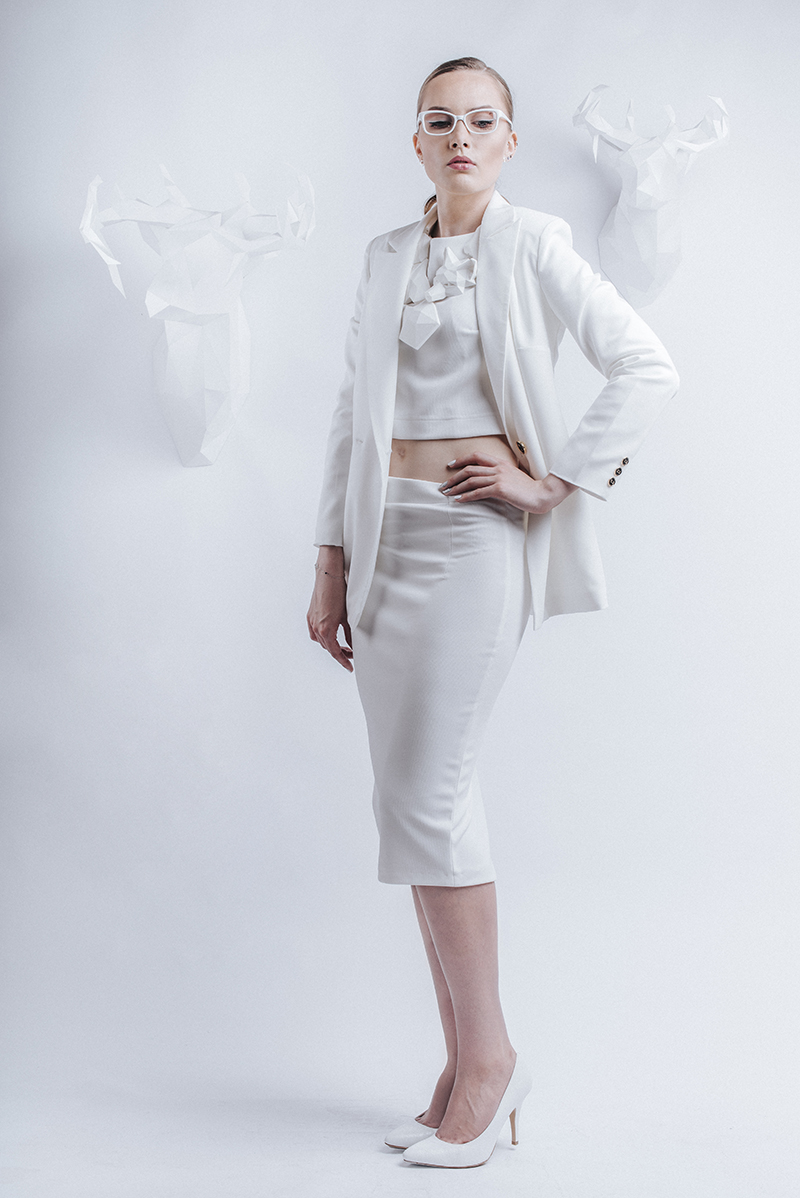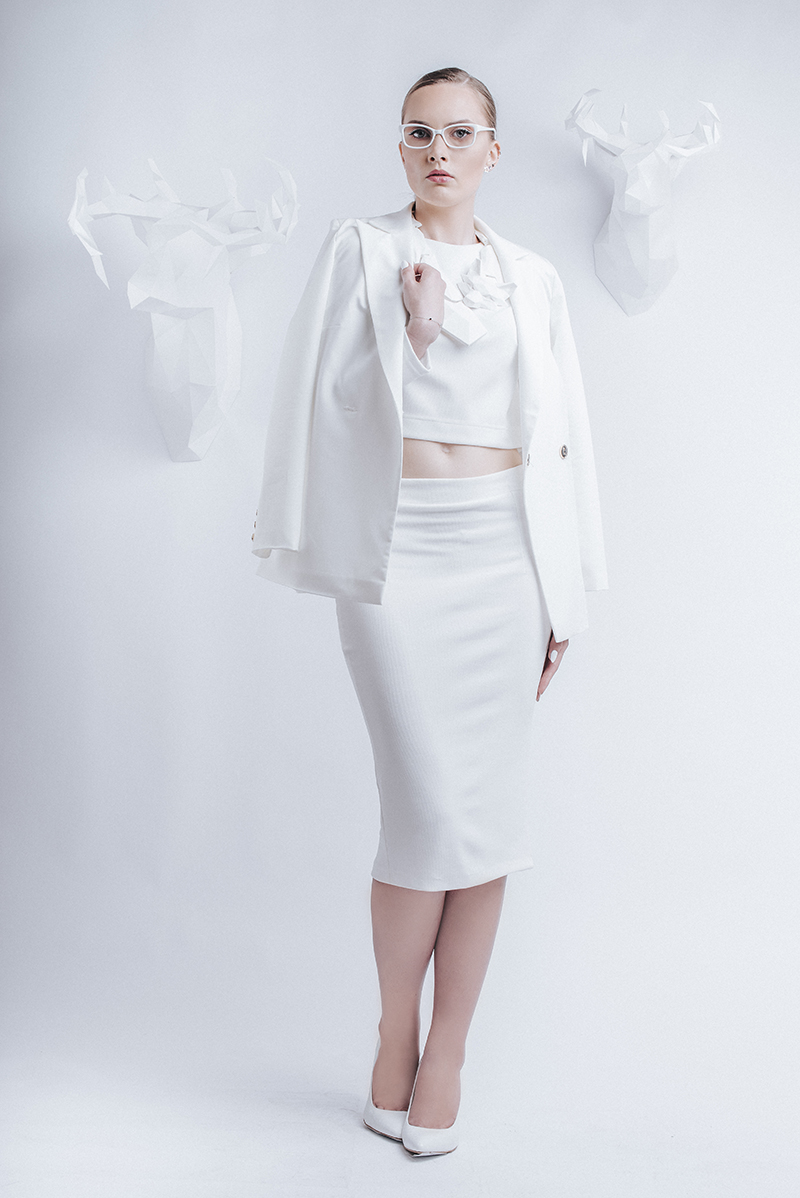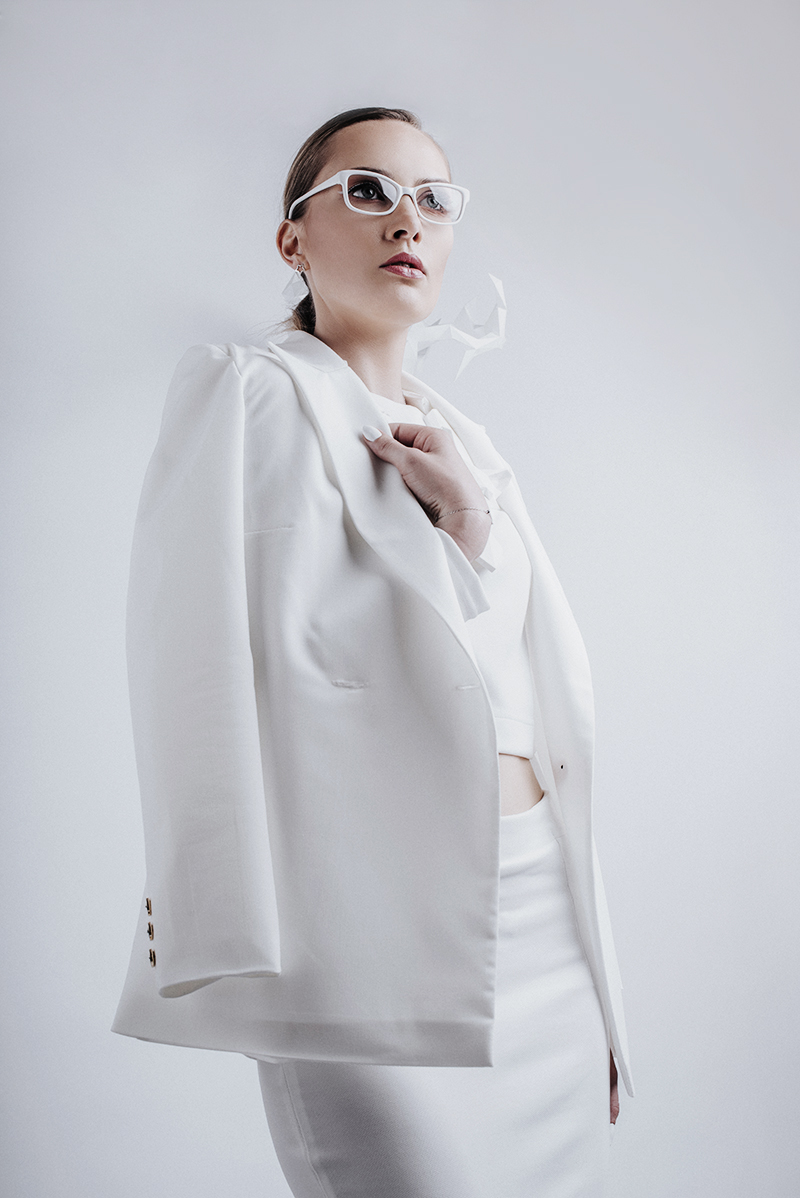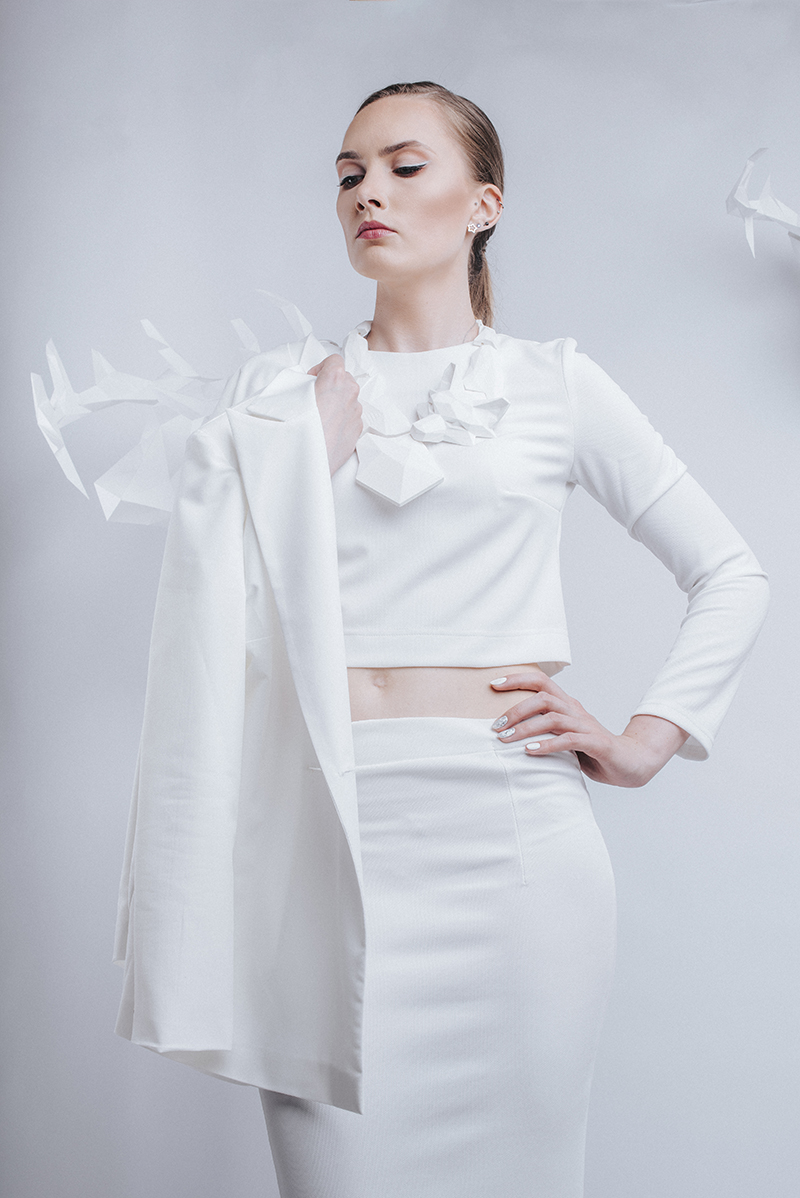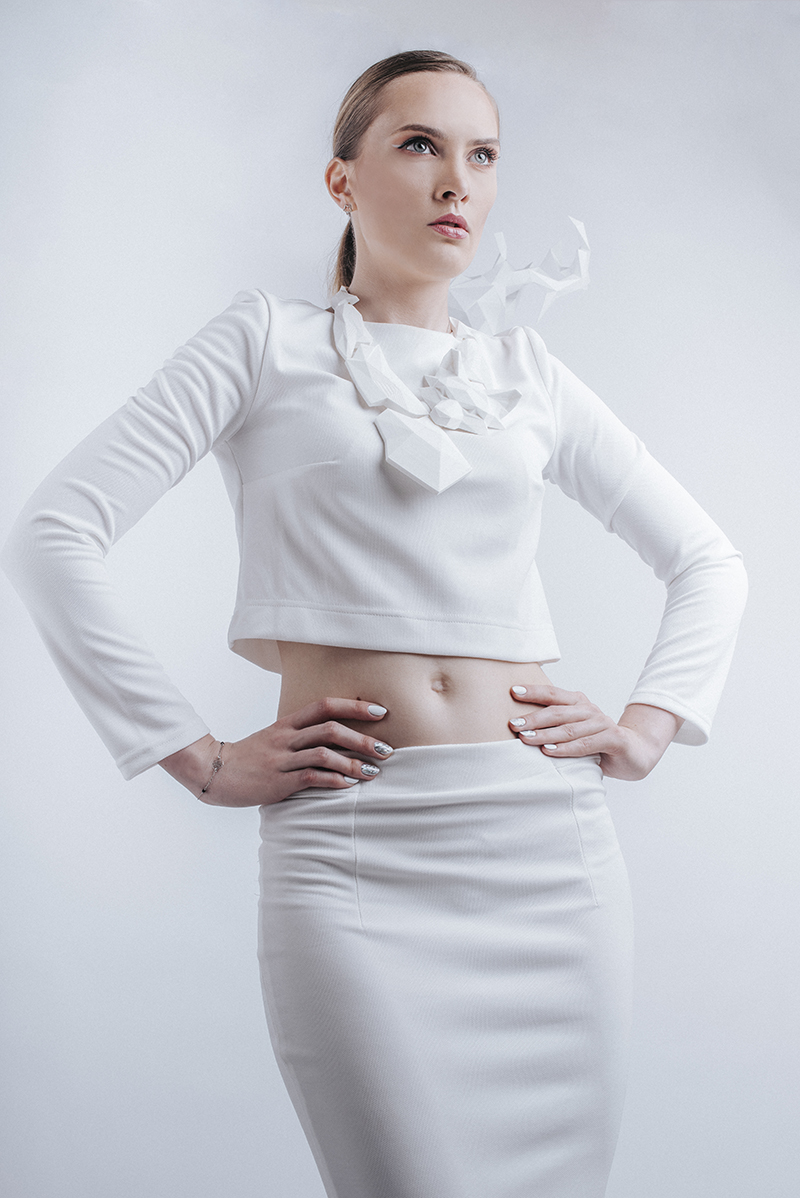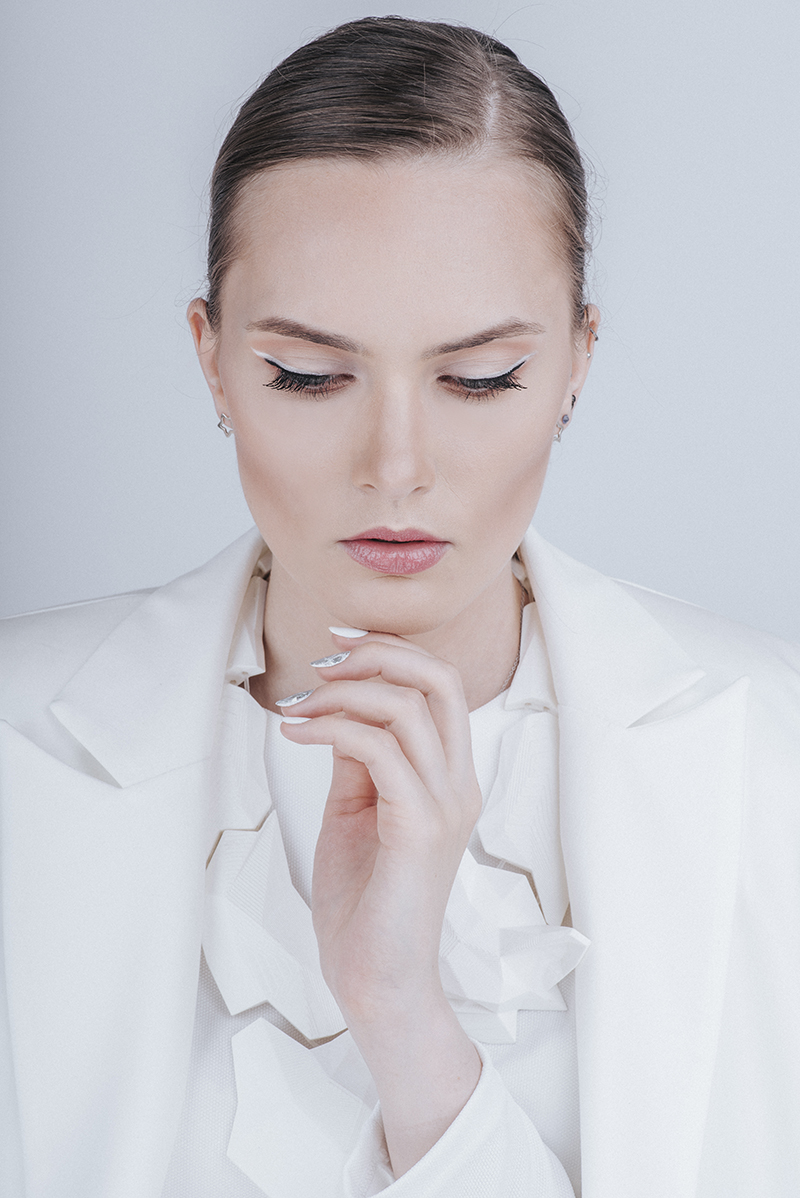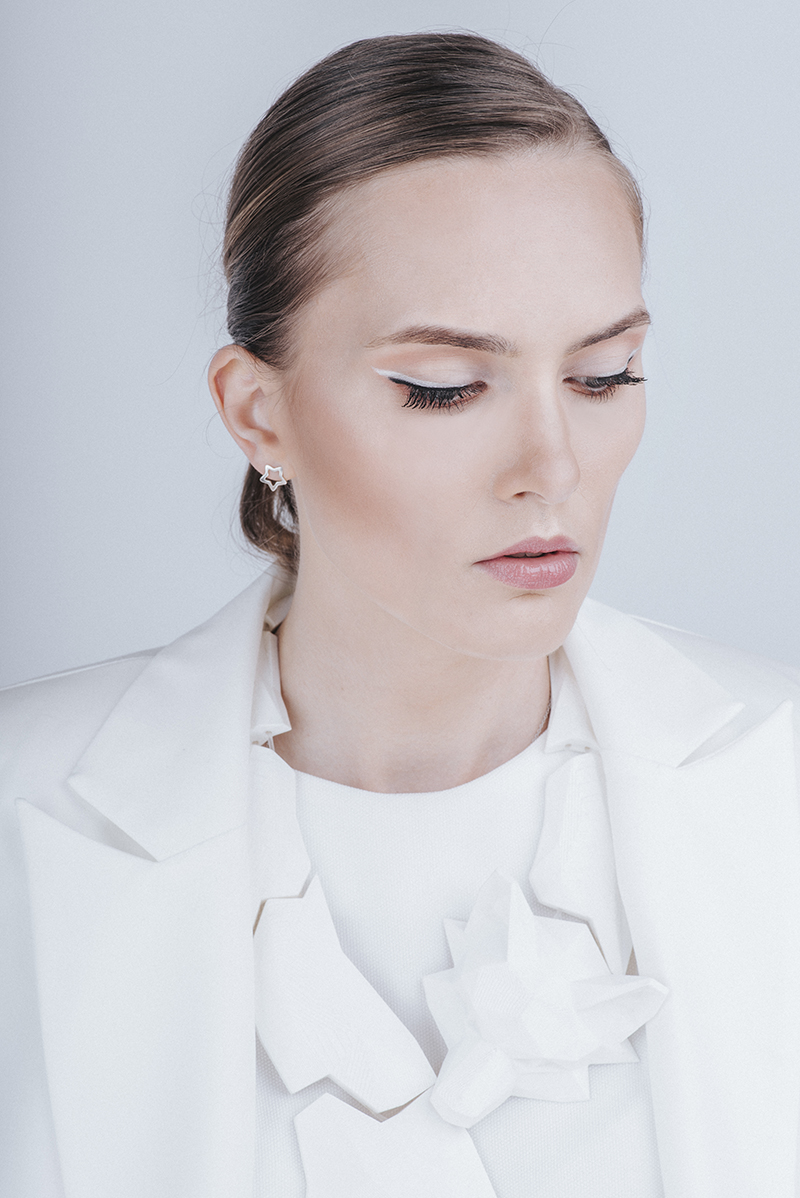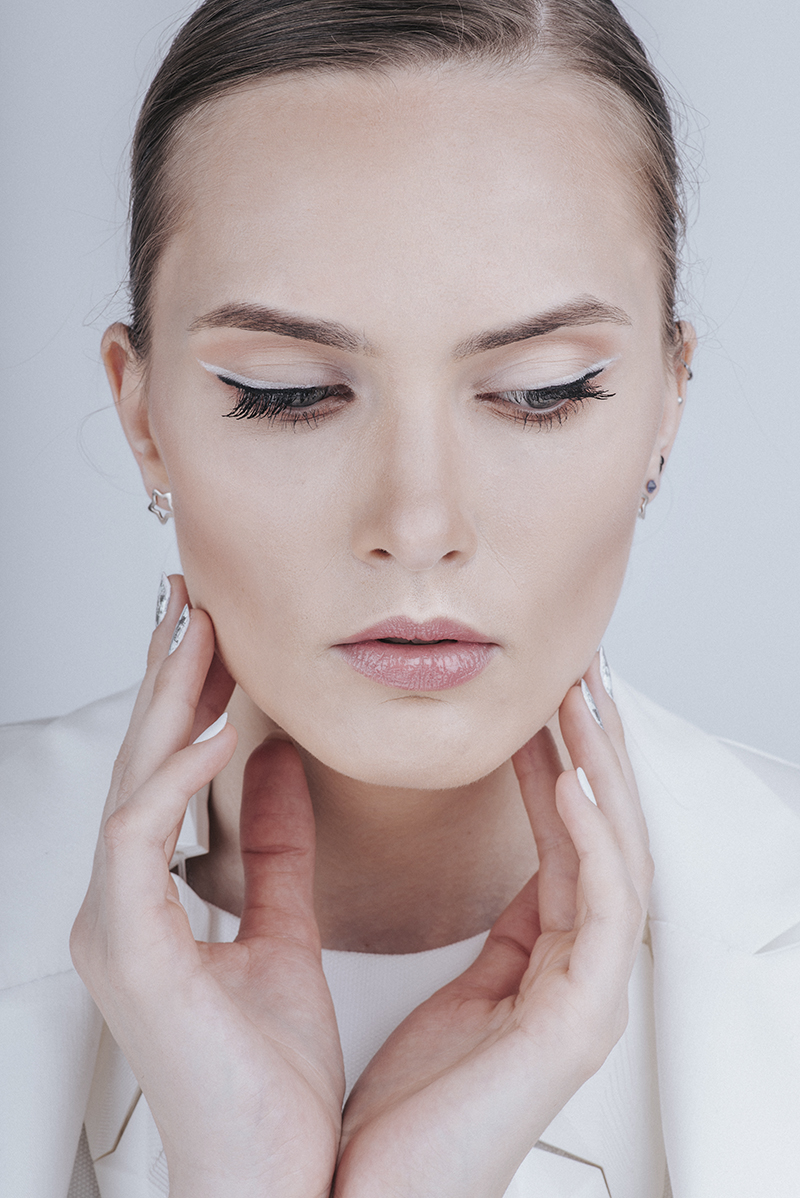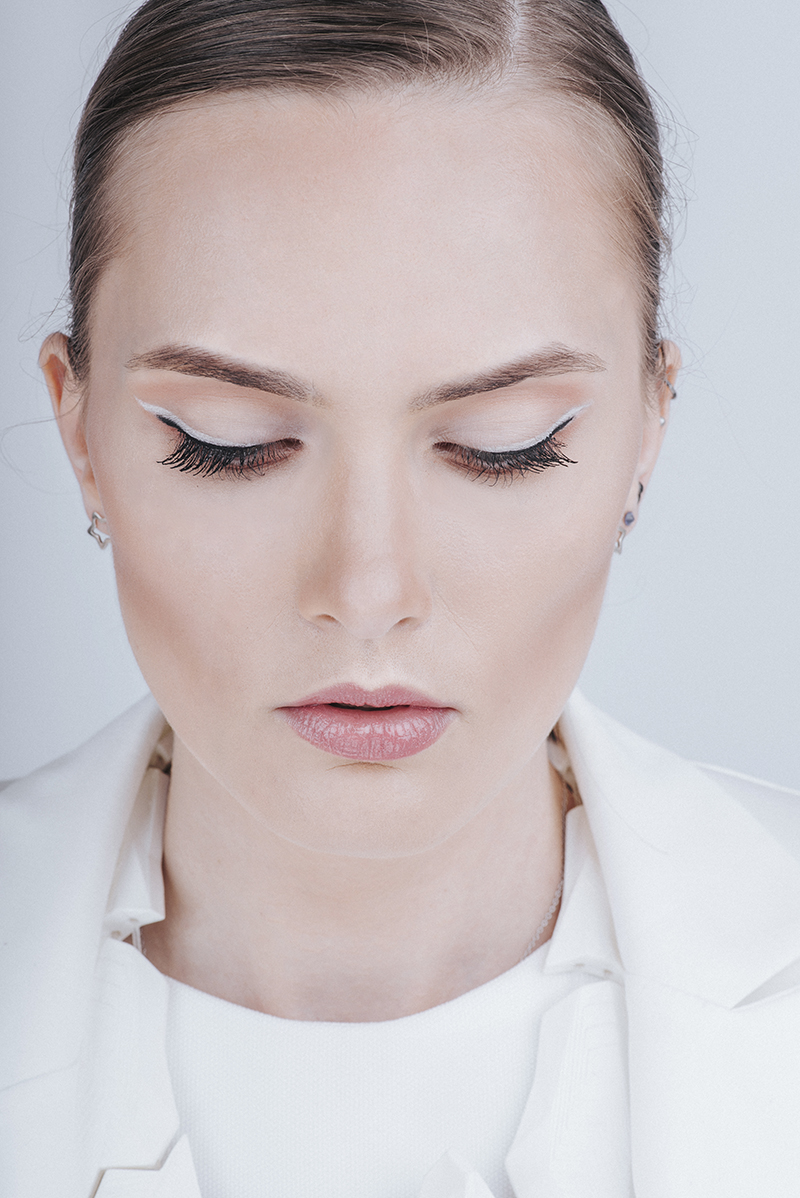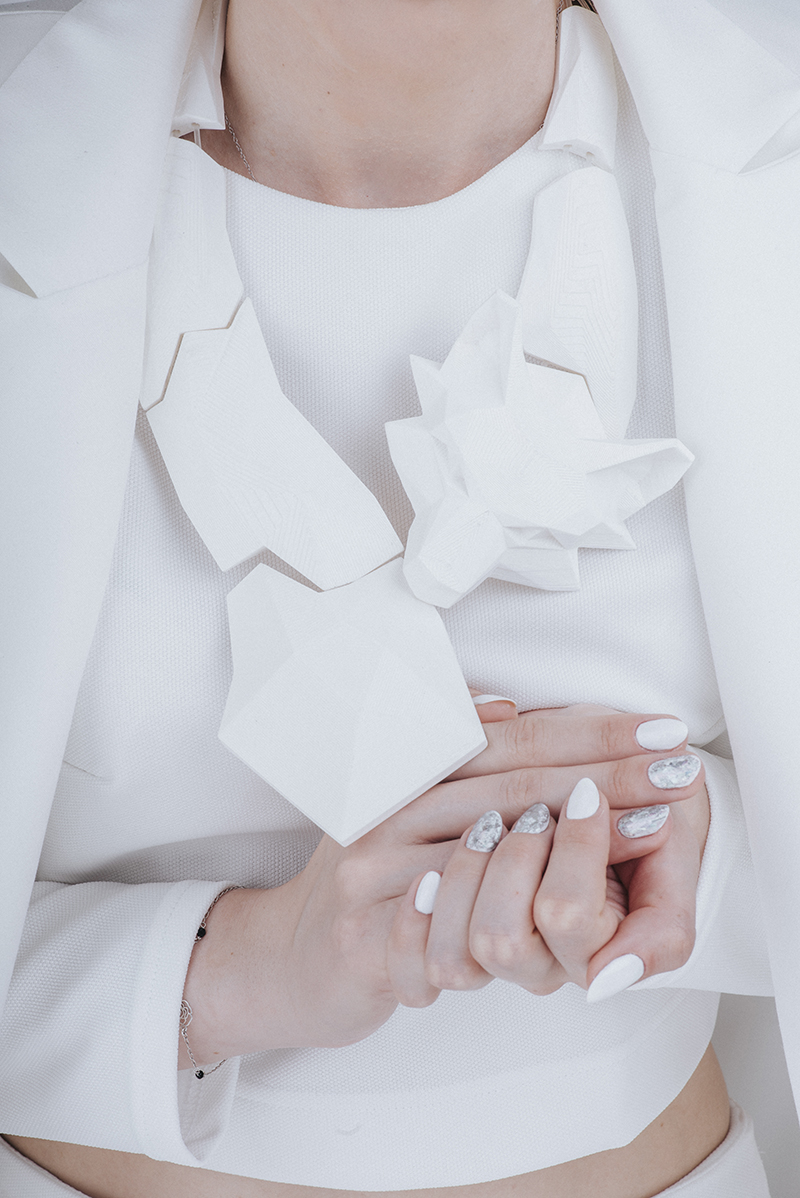 Pozdrawiam,
Przemysław Guryn
Model: Paula
MuA: Dorota Lange/Centrum Szkoleniowe Wizażu i Charakteryzacji Doroty Lage
Hair: Marcela Lange/Centrum Szkoleniowe Wizażu i Charakteryzacji Doroty Lange
Nails: Paula Małaszkiewicz
Style: Przemysław Guryn
Photos: Magdalena Niemyjska
Necklace: Szarejko
Glasses: EliteOptyk Malinowscy
Top/Skirt/Jacket: Peperuna
Earrings: Lilou
Bracelet: Yes
Shoes: CCC
Paper Deer: Pepakura Design