Białystok i wielkie święto mody jakim jest Fashionable East wciąga mnie, inspiruje i fascynuje od pierwszej edycji. To niesamowita przygoda, szczególnie jeśli współpracuje się w tak zgodnym i wyjątkowym teamie jakim jest Paese.Tak jak wcześniej wspomniałam jest to przede wszystkim święto mody i projektantów, zatem siłą rzeczy wizaż i make-up podobnie jak stylizacje włosów, nie mogą wychodzić przed pokazywane kreacje, ani też nie powinny ich tłumić czy zakrywać.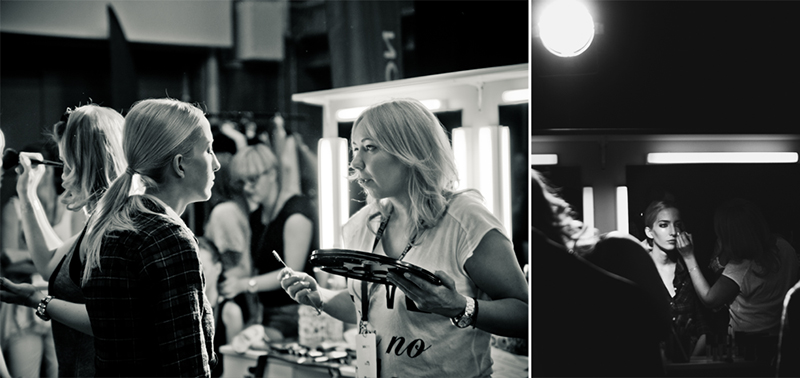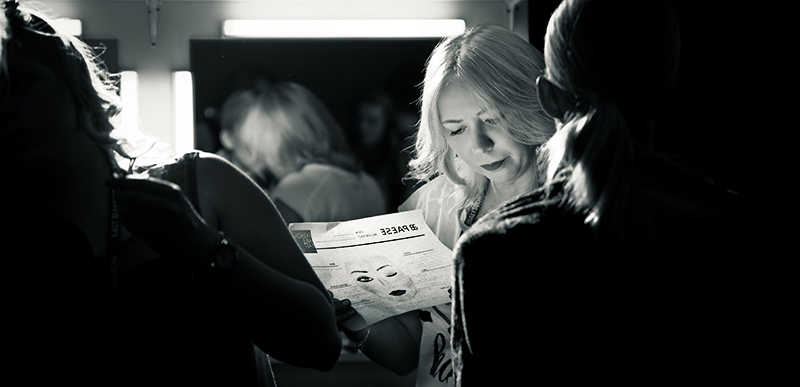 W tym roku, podobnie jak w poprzednim postawiliśmy na make-up dość spokojny, naturalny, rozświetlony, z charakterystycznie widocznym kolorem ust, co idealnie sprawdziło się w przypadku pokazu przepięknej, jak zawsze subtelnie kobiecej kolekcji "Hidden treasures" Barbary Piekut -MO.YA Fashion. Zatem rozświetlone oczy robiły największą furorę.
Ponieważ kolekcja Natashy Pavluchenko utrzymana była głównie w czarno-białej spokojnej tonacji, a kroje były dość klasyczne to w przypadku wizażu przy tym pokazie mogłyśmy zaszaleć. Dlatego modelki na wybieg wyszły w przepięknych baaaardzo długich przerysowanych rzęsach okrytych piórami. Był to najmocniejszy akcent wizażu. Usta wprawdzie intensywnie błyszczały, utrzymane były jednak w spokojnej tonacji.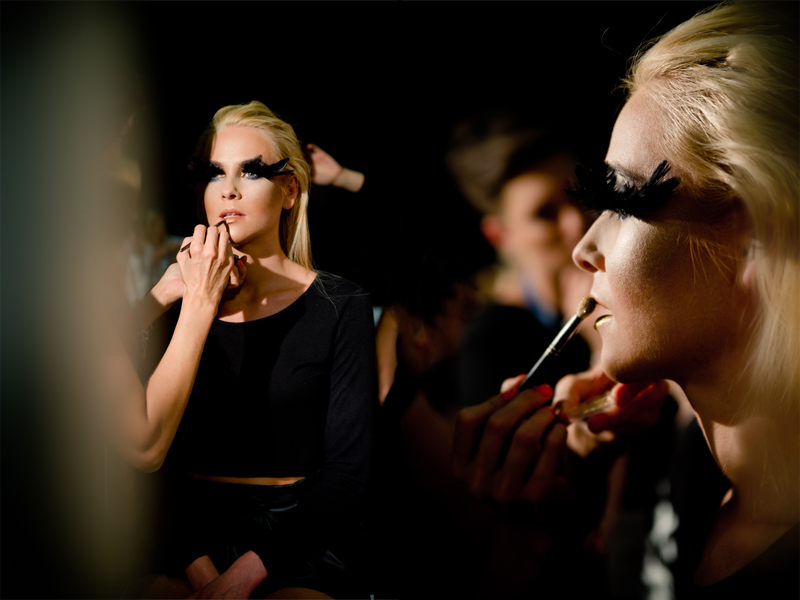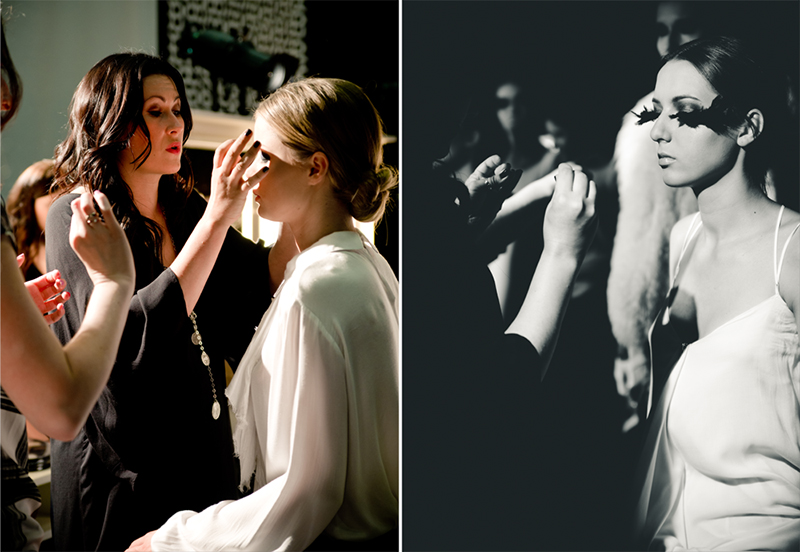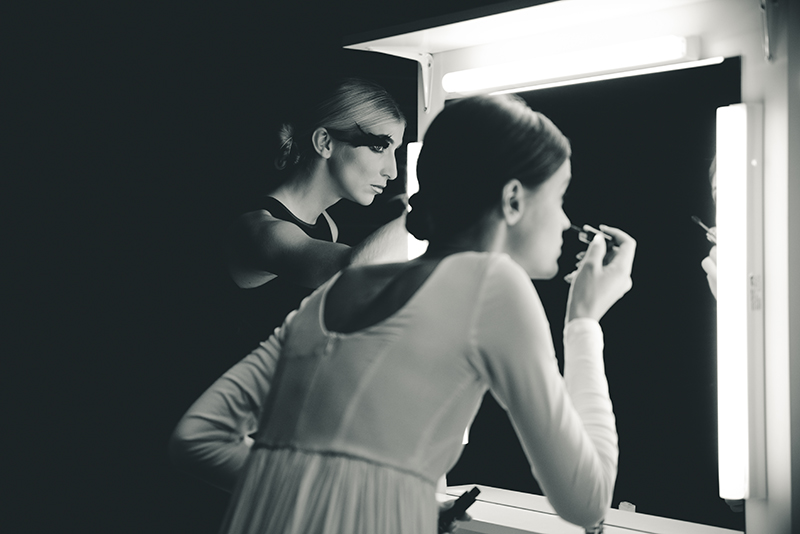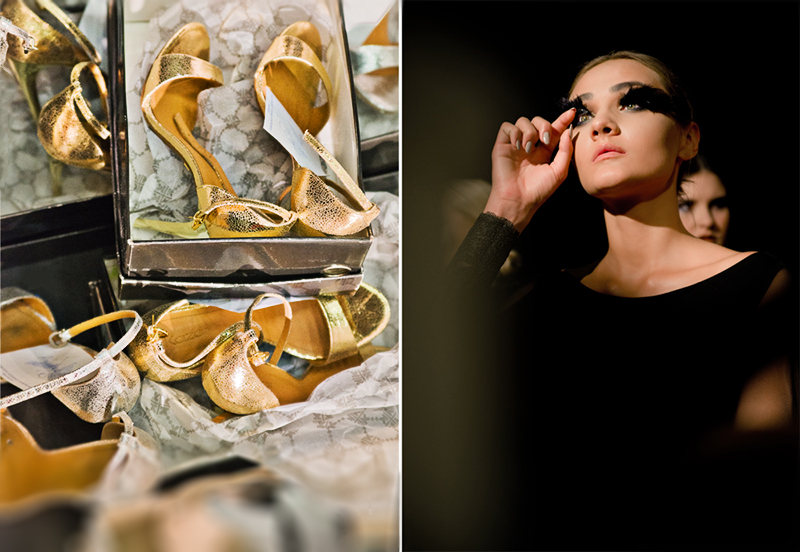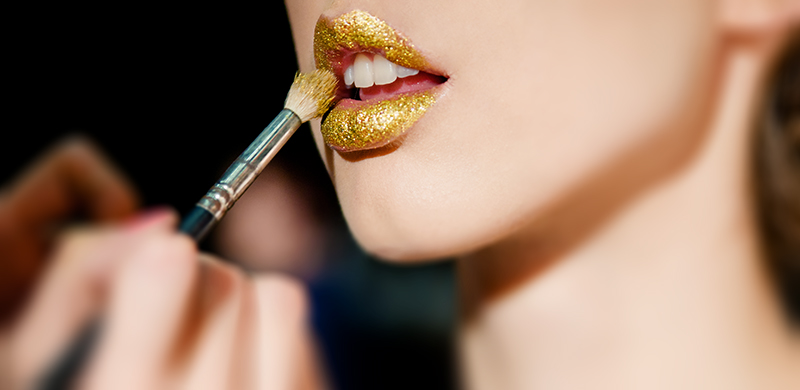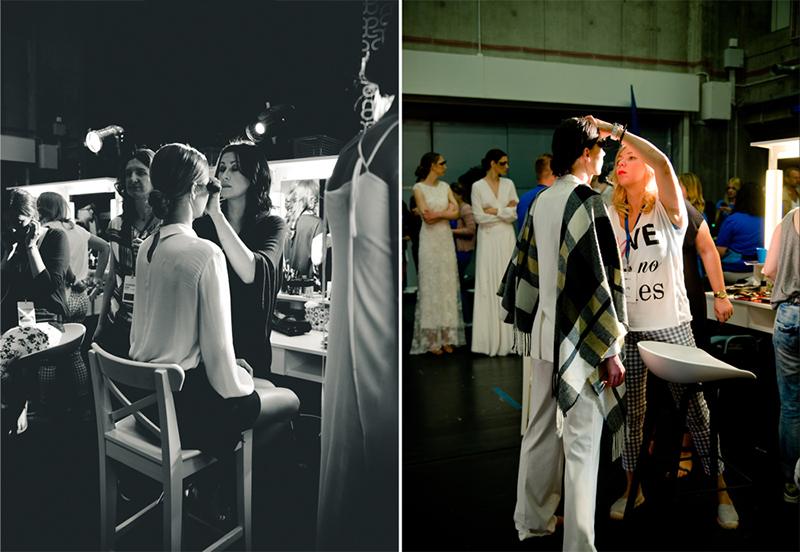 Tegoroczne Fashioable East podobnie jak poprzednie zaliczam do udanych -był rozmach, powiało światową modą.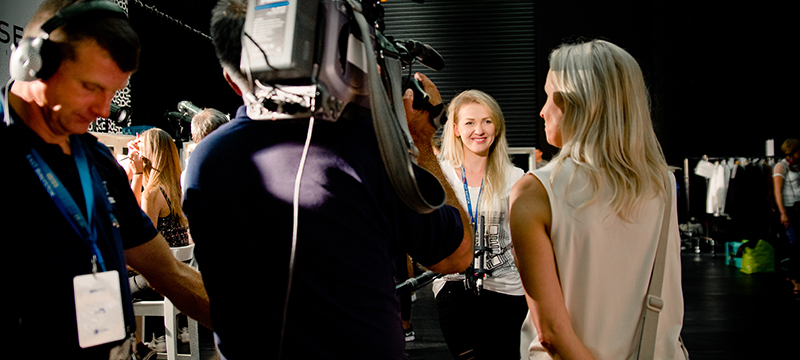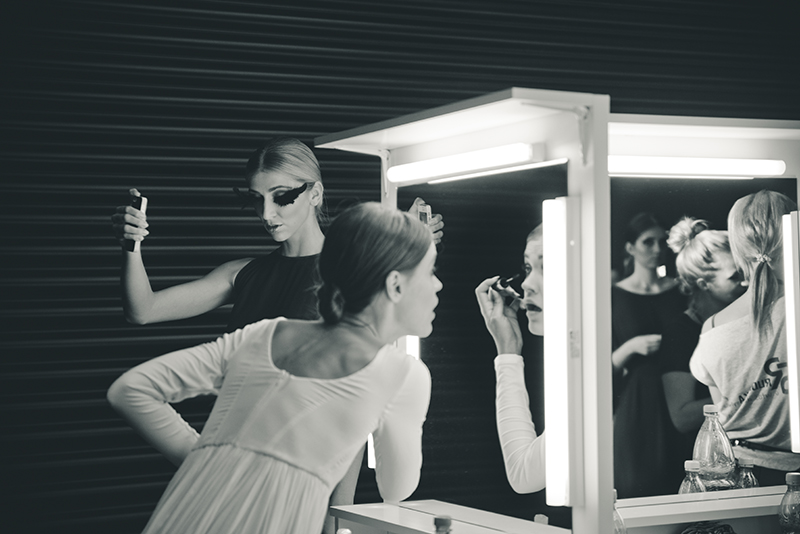 Backstage zorganizowane było doskonale – stanowiska, światło, przestrzeń to marzenie sztabu wizażystów pracujących przy tego typu imprezach. My miałyśmy przyjemność doświadczyć tego w tegorocznej edycji Fashionable East. Ponieważ jako team Paese jesteśmy zgranym zespołem i nieraz pracowałyśmy w takim składzie make-up był dograny, oczywiście wcześniej ustalony z każdym z projektantów i pomimo wkoło wydawać by się mogło panującego chaosu wszystko szło sprawnie i zgodnie z planem.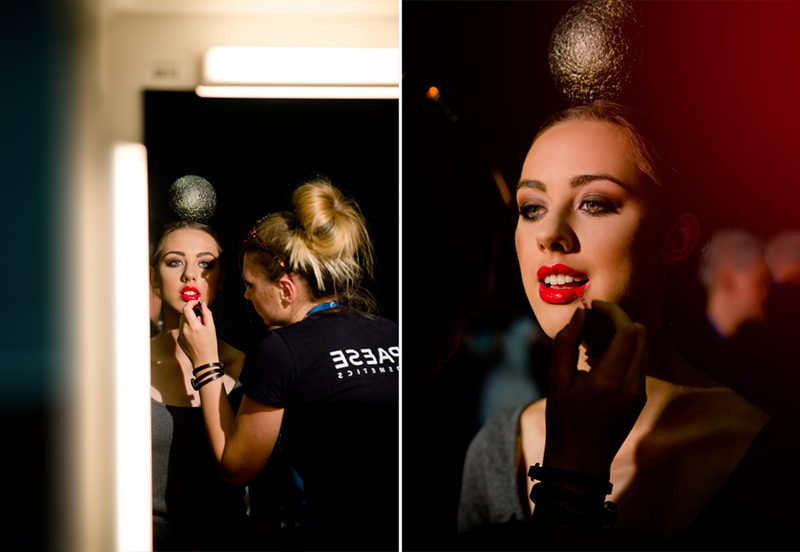 Pokaz Natashy Pavluchenko miał lekkie opóźnienie, ale sami zrozumcie… pióra, pióra…. A jak jest się gwiazdą Fashionable to wypada a nawet trzeba sie spóźnić 🙂 My jako team Paese szykujemy się za rok.

pozdrawiam,
Dorota Lange
Photos: Magdalena Niemyjska