Pokazy Tomaotomo od kilku lat stają się niejako synonimem romantyzmu oraz kobiecości o czym przekonaliśmy się po raz kolejny.
Urokliwe uliczki Starego Miasta wtorkowego wieczoru doprowadziły Gości do Pałacu Prymasowskiego, w którym Tomasz Olejniczak zorganizował pokaz nowej kolekcji zatytułowanej La Dorothée będącą jednocześnie ukłonem w stronę jego Mamy, dzięki której jak sam wspomina zawdzięcza to kim jest dzisiaj.
Tym razem mieliśmy przyjemność podziwiać efekty rocznej pracy Projektanta, czego efektem jest kolekcja niezwykle uwodzicielska, sensualna i zmysłowa.
Linia powstała z myślą o Kobietach silnych i nowoczesnych lecz takich, które z sentymentem spoglądają na urok lat 50 i 60, co zostało podkreślone w klasycznych krojach i długościach. W kolekcji dominują sukienki sięgające kolan, lecz nie mogło zabraknąć również projektów o efektownej długości maxi, odsłoniętych ramion i mnogości falban oraz kryz, ołówkowych spódnic, czy też zjawiskowych płaszczy i żakietów z metalicznych tkanin.
Z romantyzmem kolekcji w parze idzie zamiłowanie Tomka do szlachetnych tkanin. Wybieg zalały beżowe, cieliste, lawendowe i pistacjowe jedwabie, muśliny zestawione z pastelowymi gipiurami, a to wszystko przełamane butelkową zielenią, głębokim granatem i metalicznymi żakardami.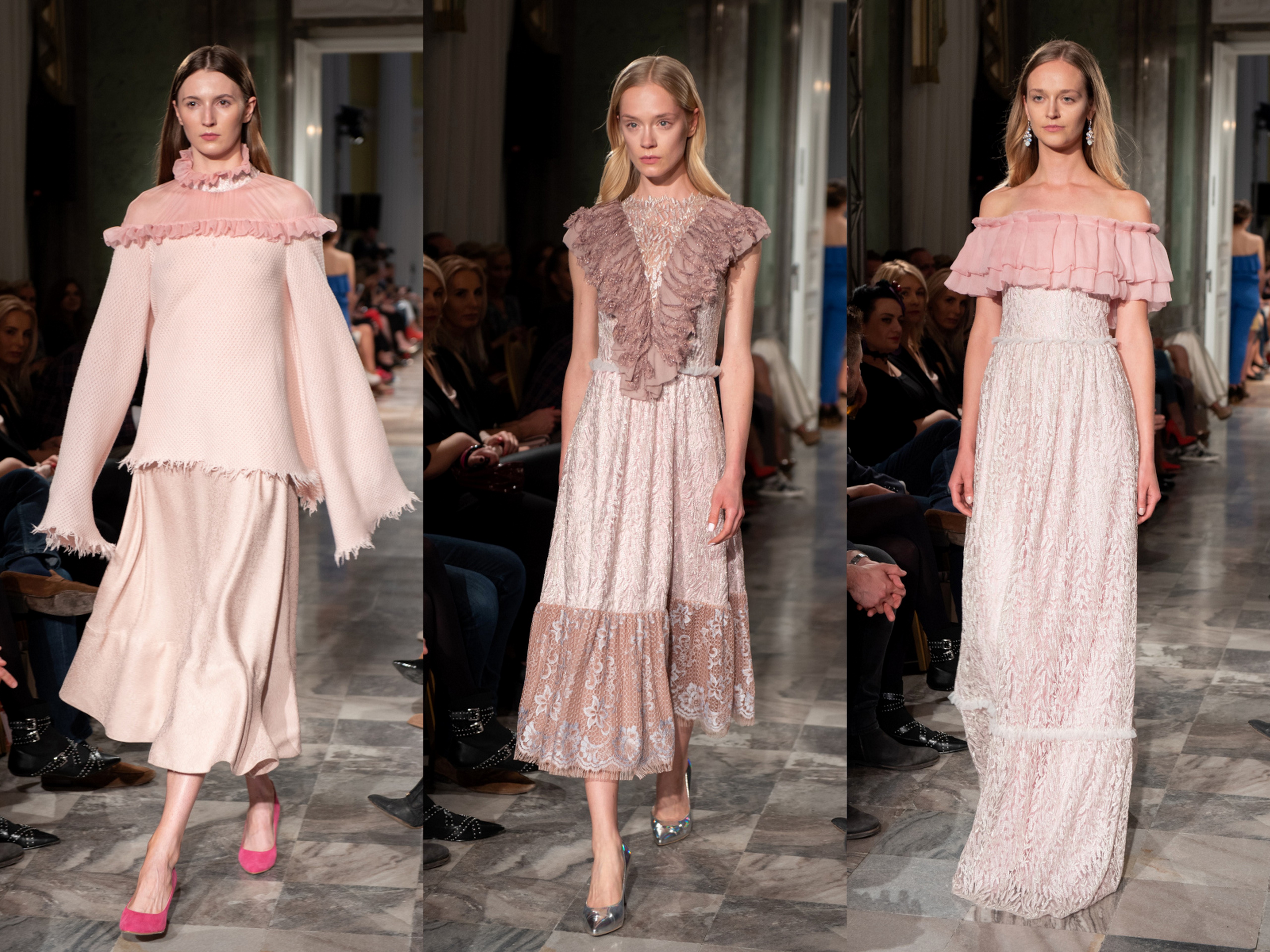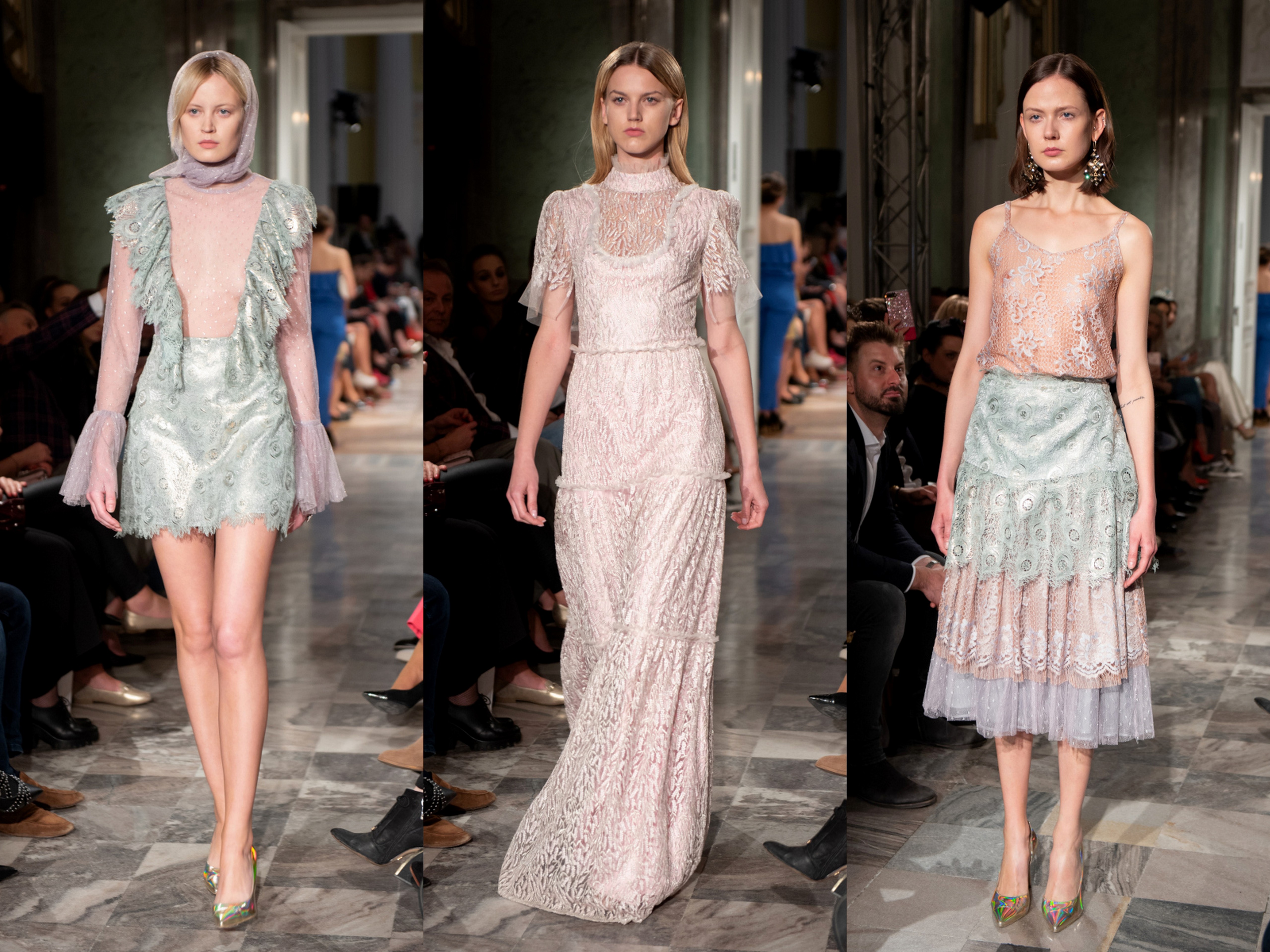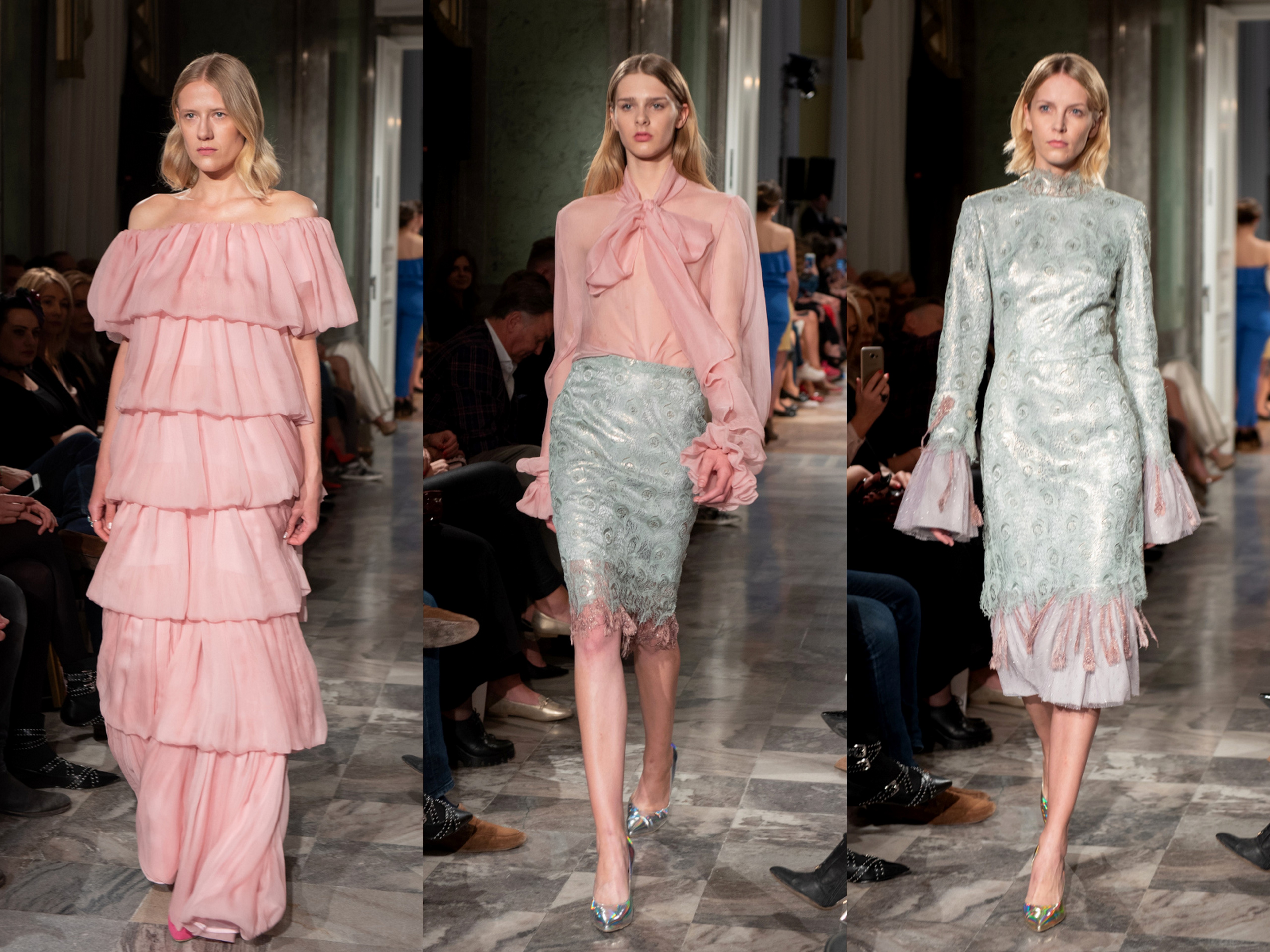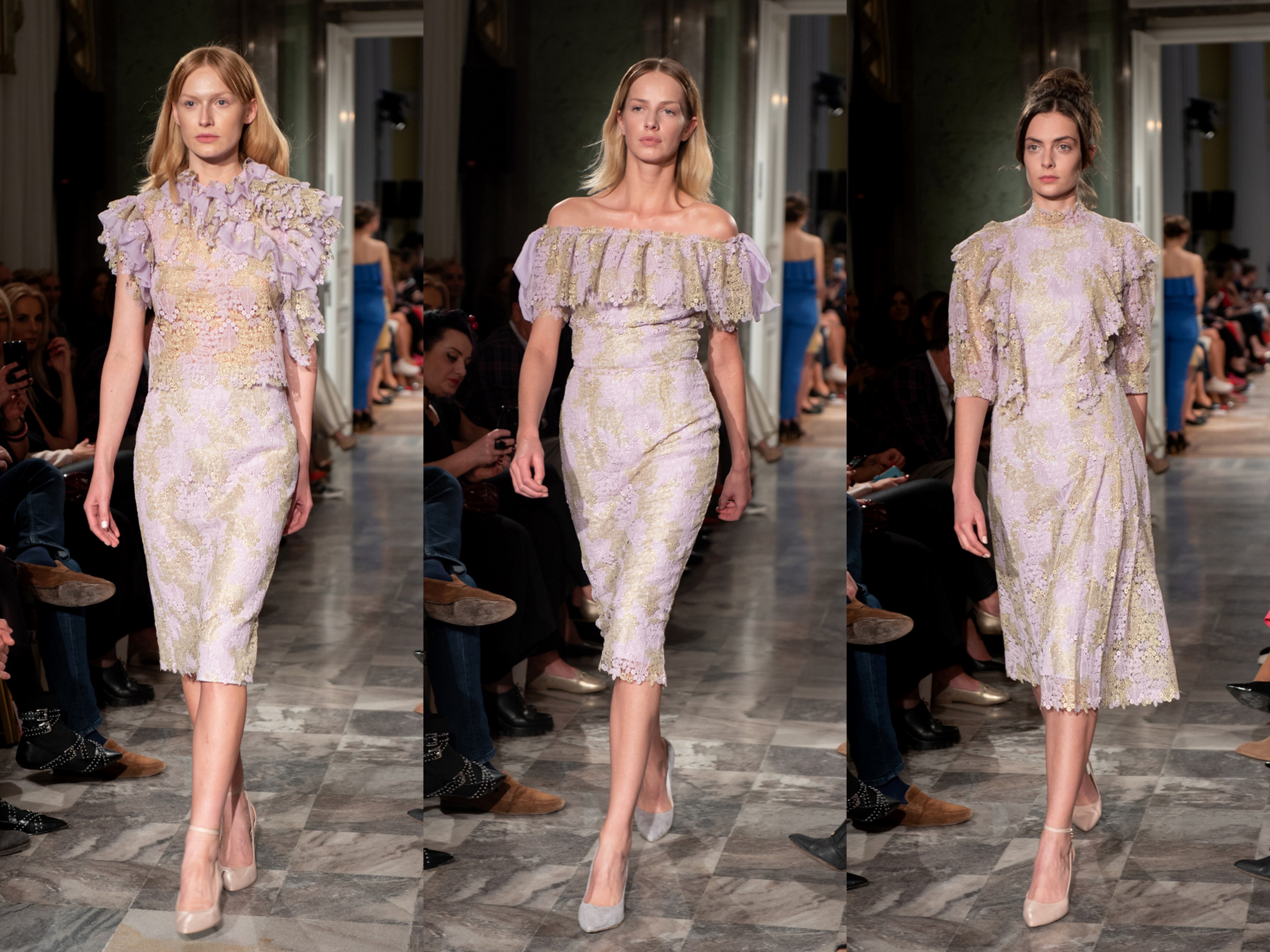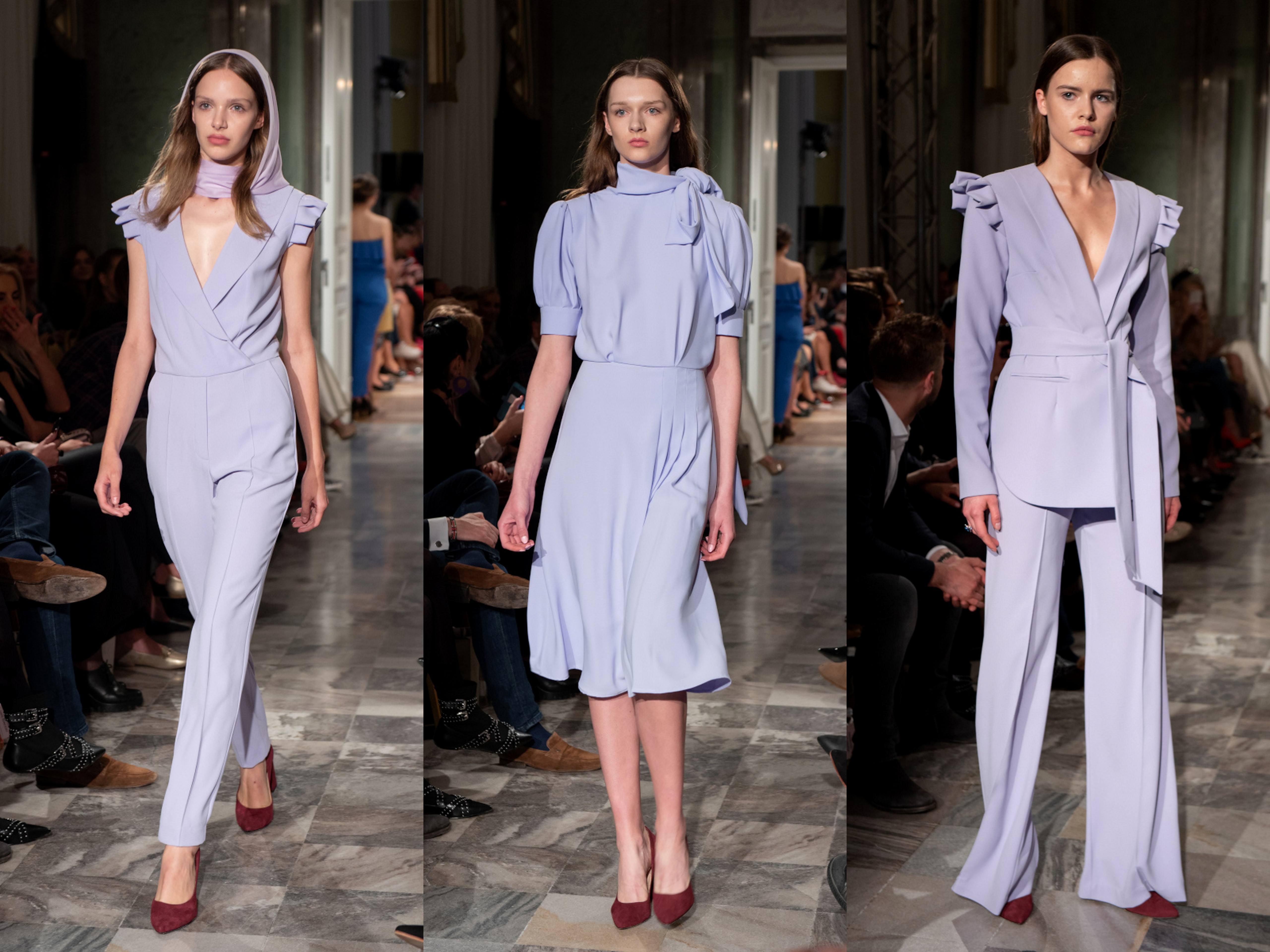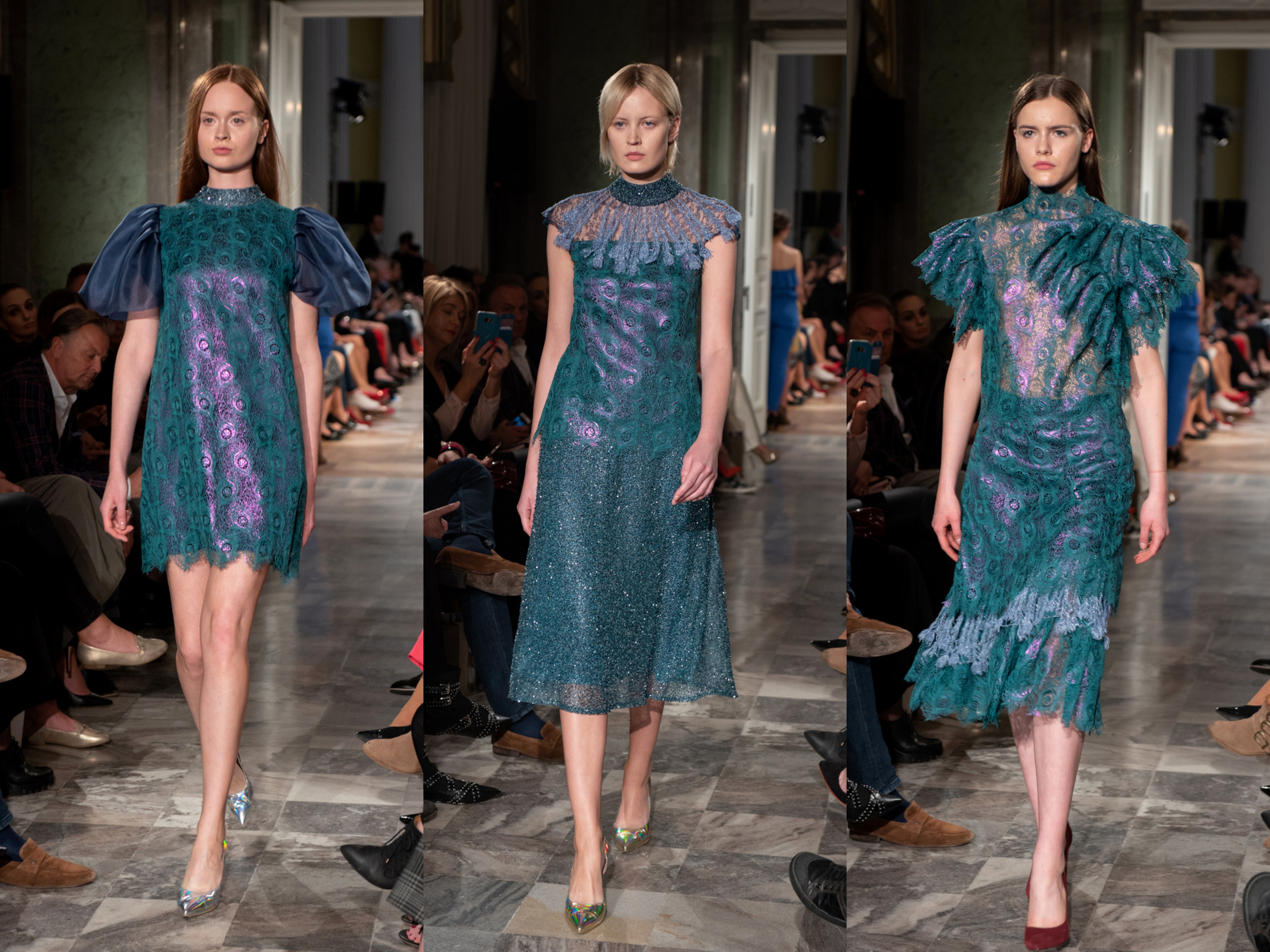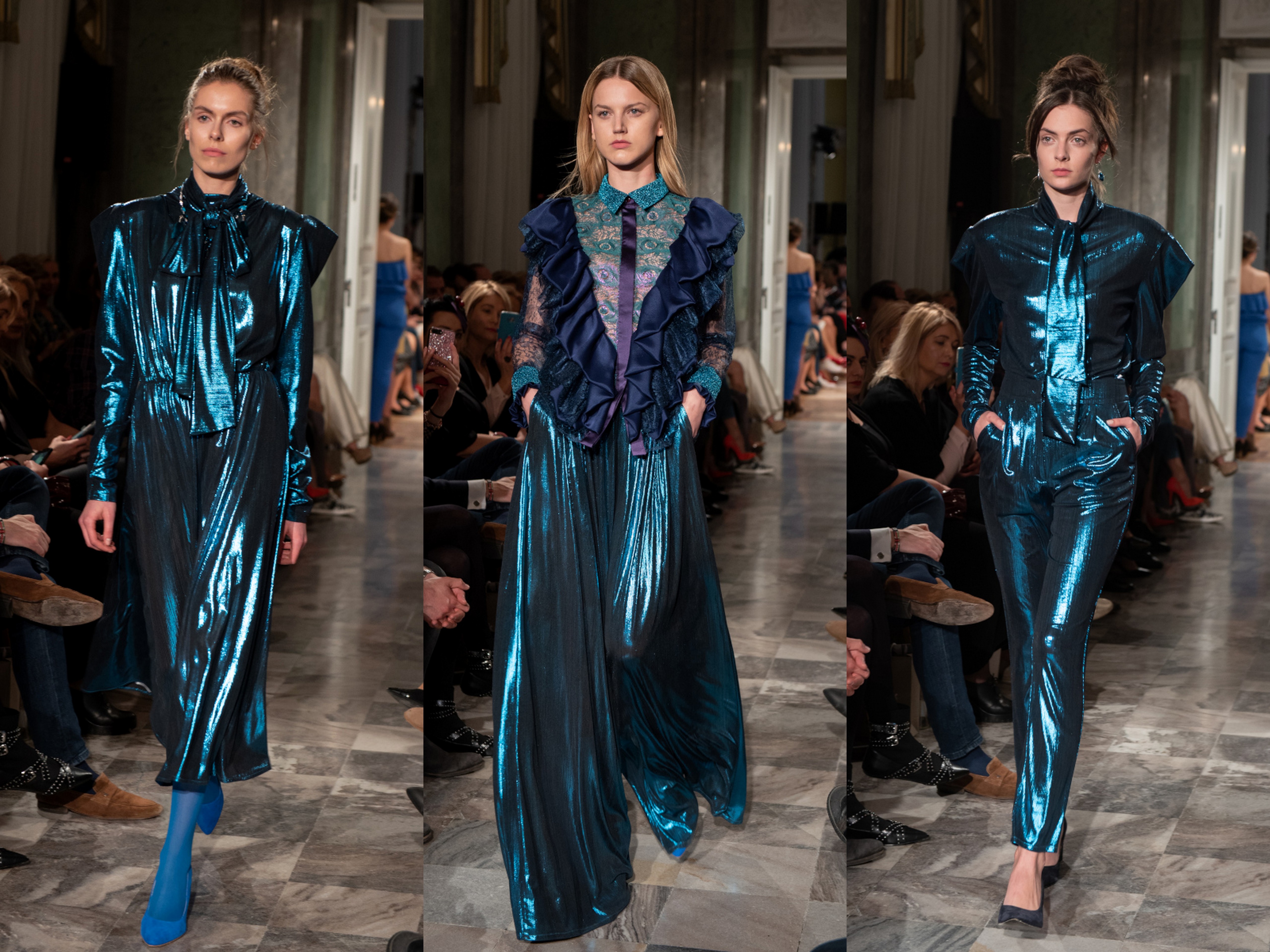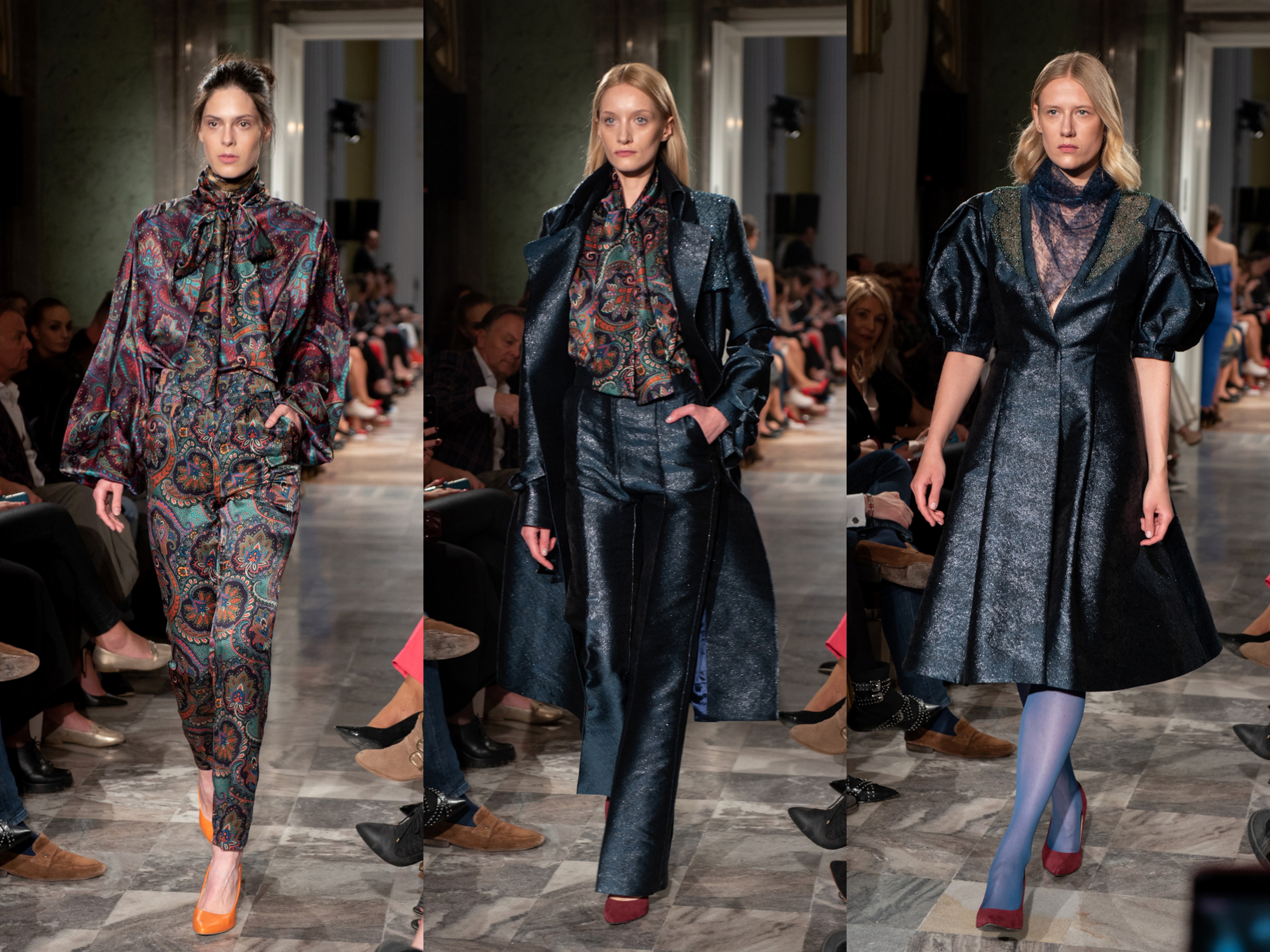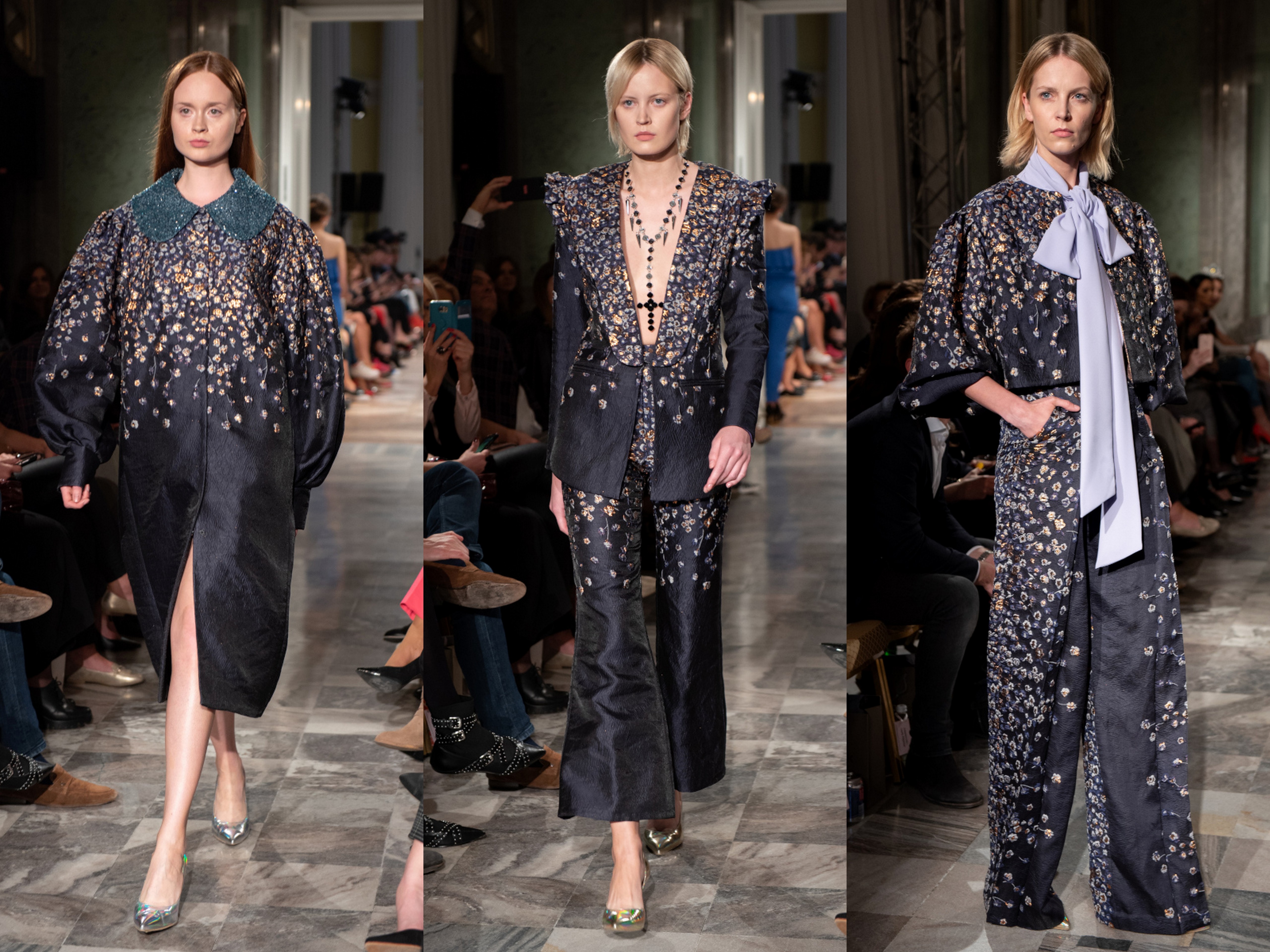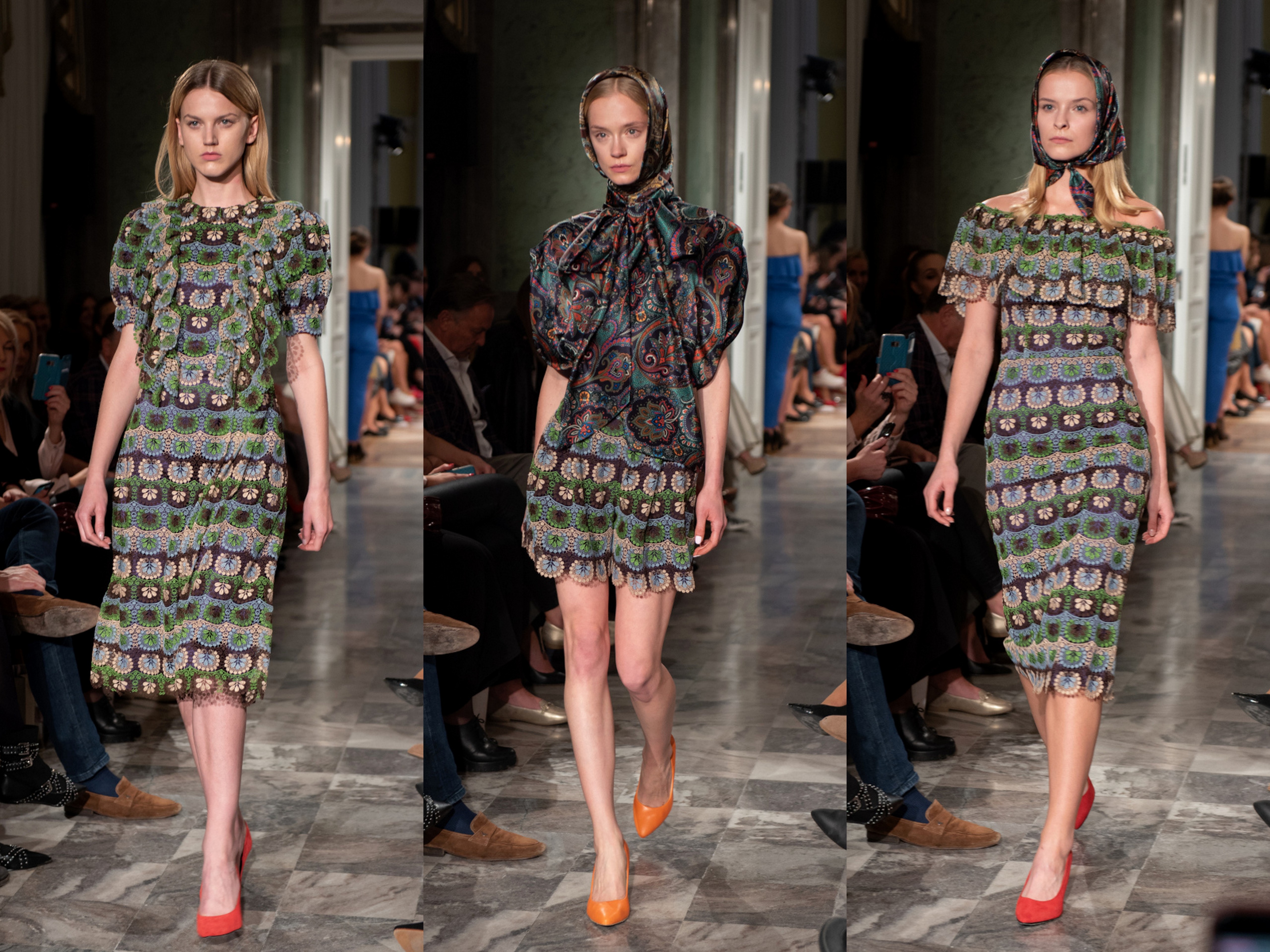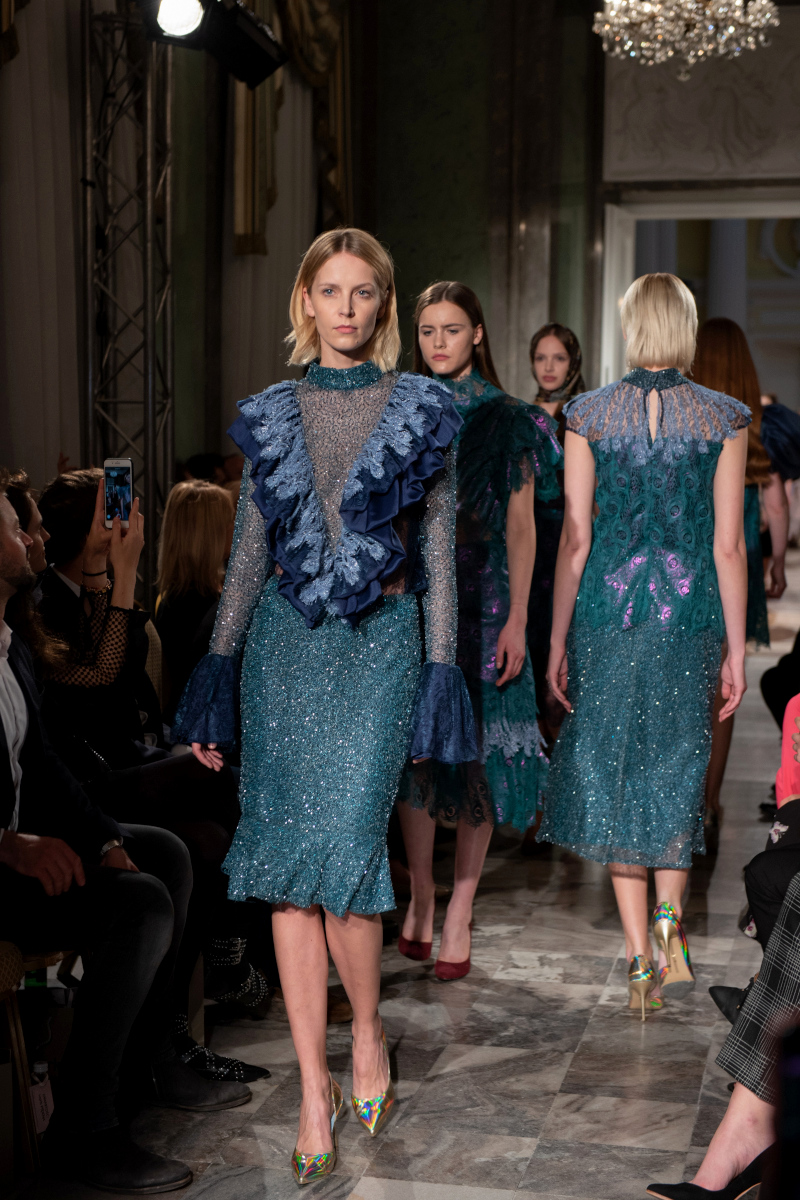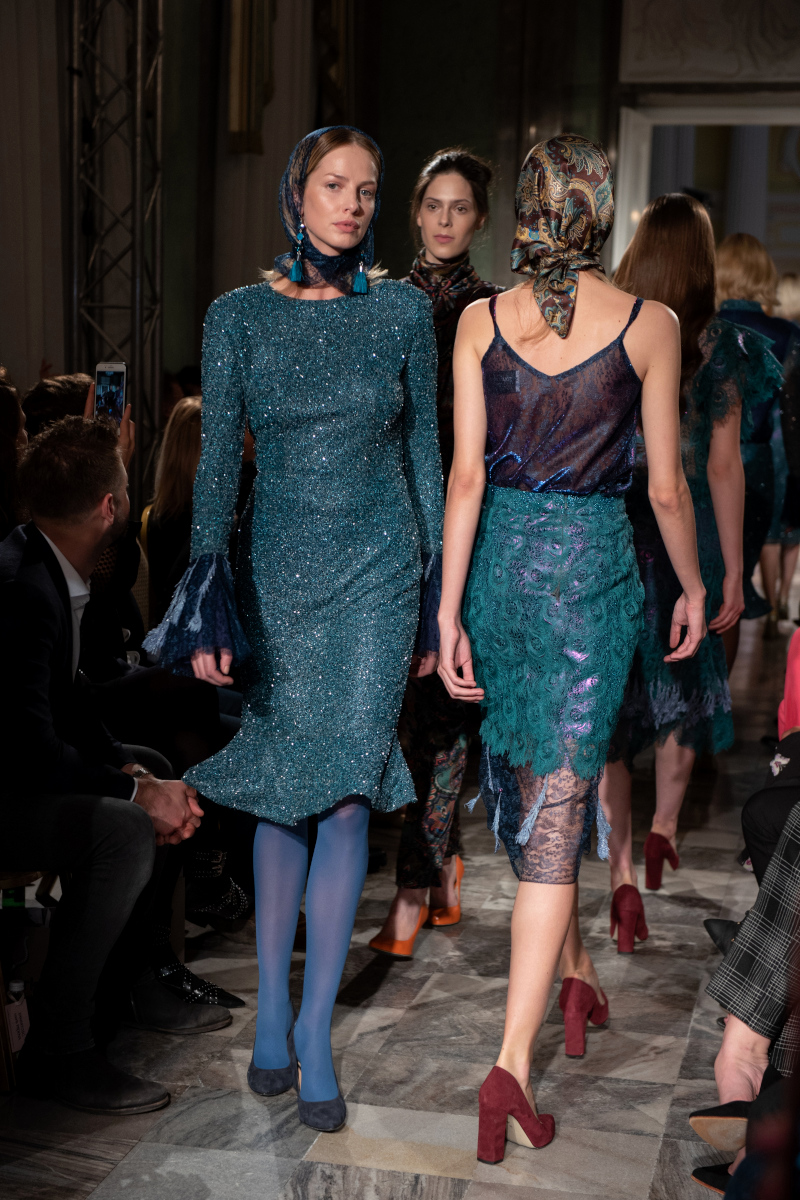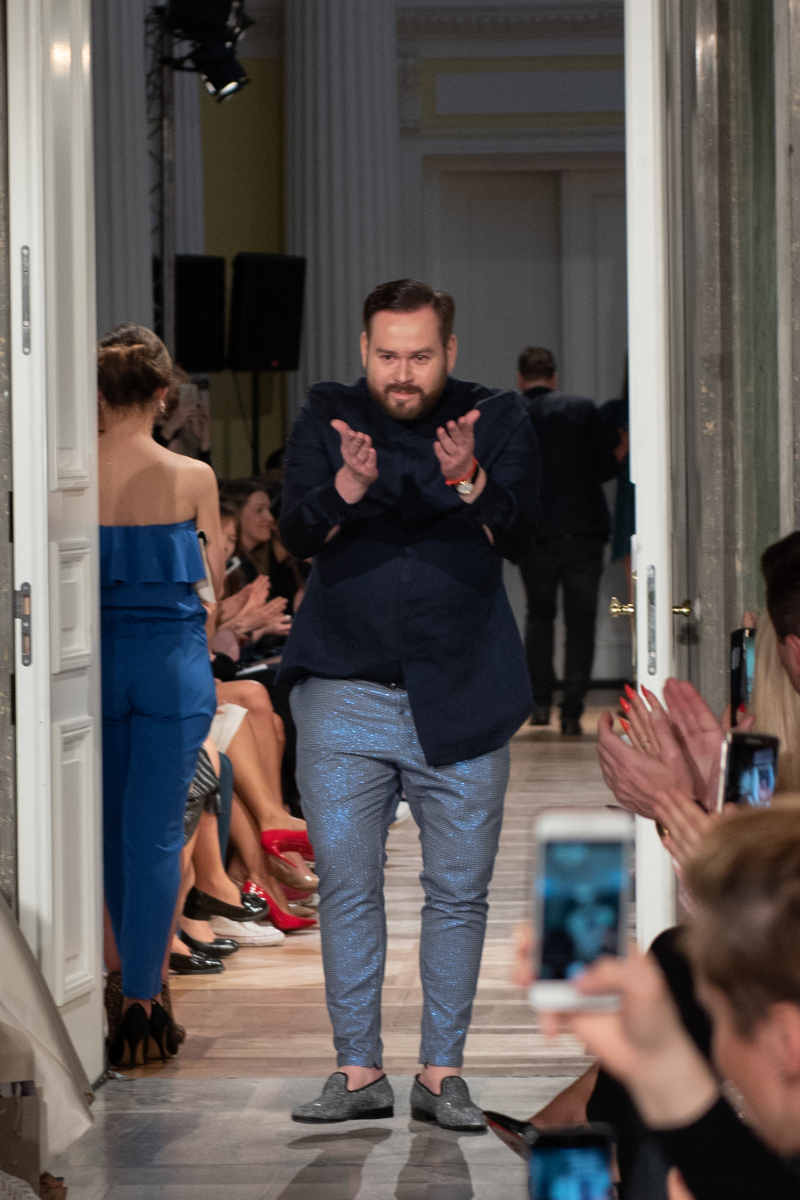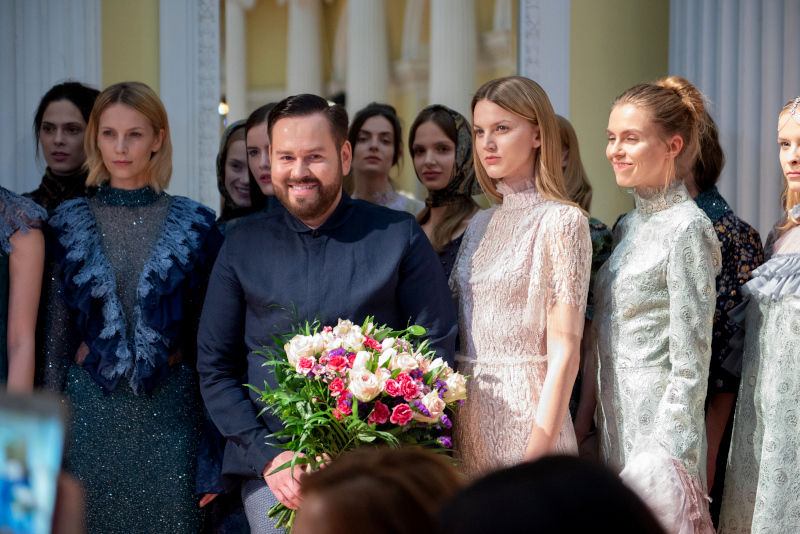 Olejniczak często sięga po skrajności i łączy je w spójną całość. W kolekcji La Dorothée w kontrze do stonowanych pasteli okiełznanych operową muzyką  stanęły energetyczne granaty oraz odcienie zieleni zaprawione kultową już nutą zespołu Chromatics.
Idealnym uzupełnieniem bogatych stylizacji pokazu była zmysłowa i pełna blasku biżuteria Spark Silver Jewelry, a także eleganckie buty marki Wojas. Fryzury modelek przygotowała marka Davines, zaś makijaże były dziełem wizażystek marki Paese. Partnerami pokazu byli także Cisowianka Perlage oraz producent naturalnych soków Cymes. O nastrój gości wydarzenia zadbał World Class Spirits. Patroni medialni wydarzenia to: Gala, Fashion Magazine, a także portal lamode.info oraz fashionpost.pl.
Photos: Magdalena Niemyjska/Femme studio