Utarło się, że jedna jaskółka wiosny nie czyni. Za to tukan czyni ją w zupełności.
Łukasz Jemioł nie potrzebuje jaskółki aby przywołać wiosnę. Projektant nie zadowala się półśrodkami i od samego początku w nowej linii przewijają się propozycje rodem z najskrytszych zakamarków tropikalnych lasów deszczowych, zaś wiosnę w jego kolekcji zapowiadają obiecujące hafty przedstawiające Tukany.
Miniony czwartek spędziliśmy w ultra kobiecym towarzystwie, bowiem ósmego marca Projektant zorganizował premierę nowej kolekcji, która składała się w pełni z damskich sylwetek.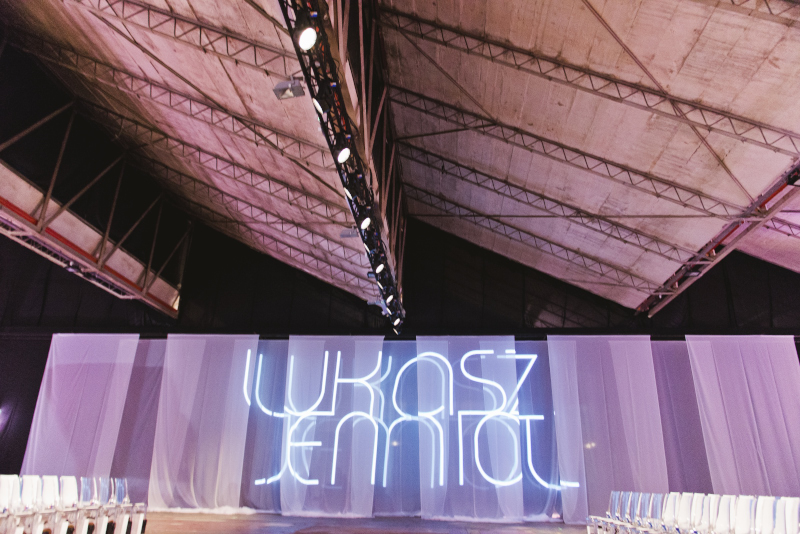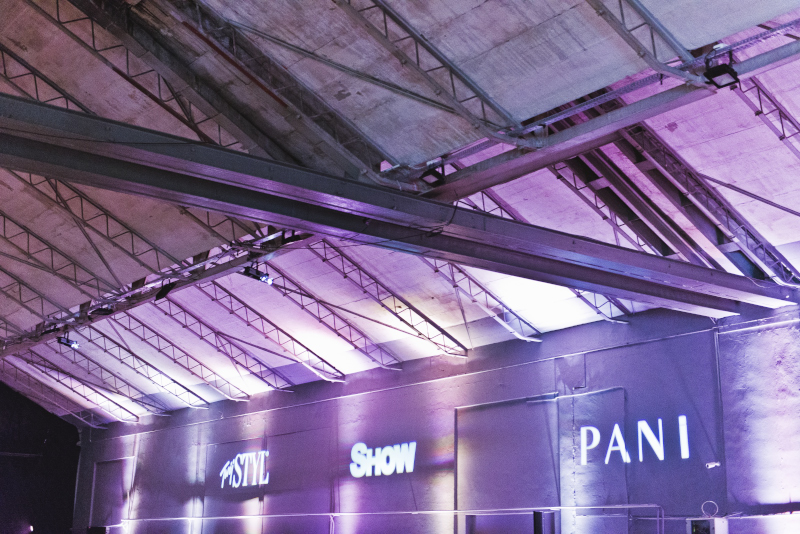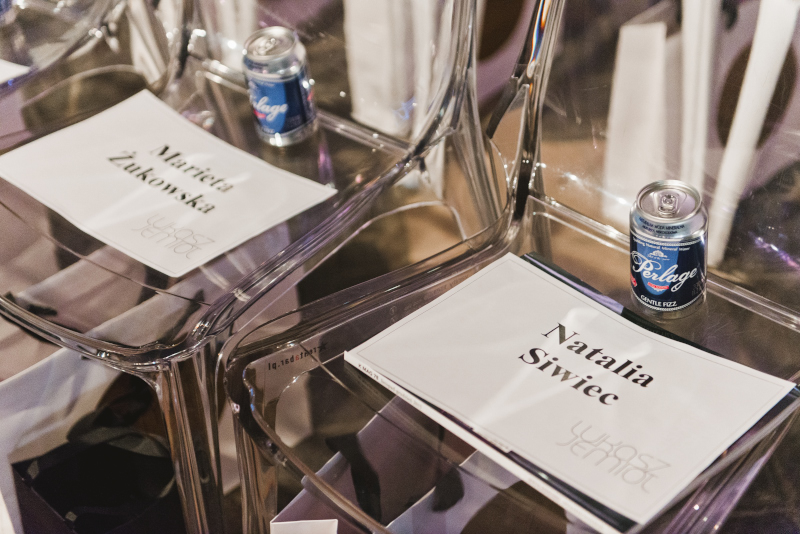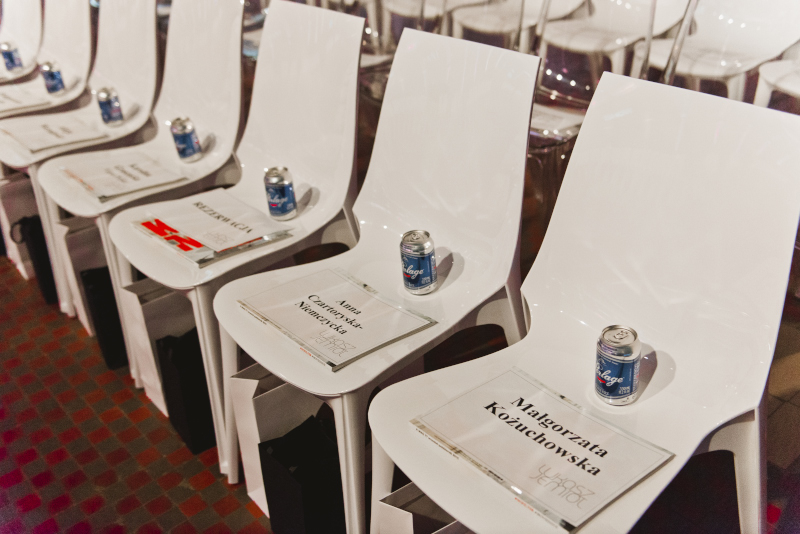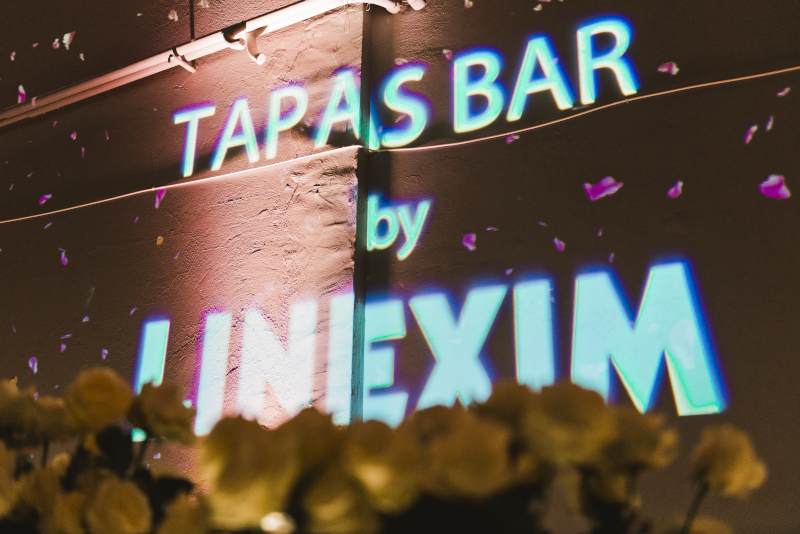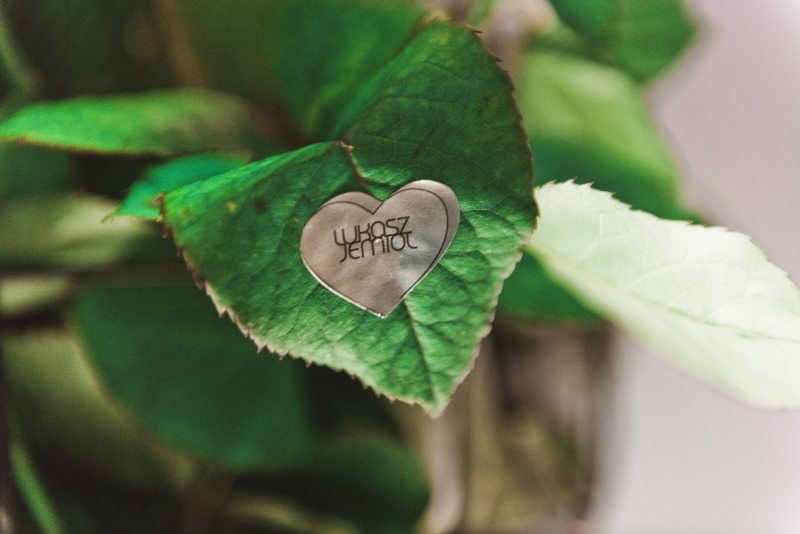 W jednej chwili po surowej, loftowej przestrzeni Praskiej Drukarni w półmroku rozbrzmiał zmysłowy utwór 'Mystery of Love' znany z filmu 'Call me by your name', a już chwilę później rozbłysły reflektory rzucając światło na nową kolekcję.
Tym razem Jemioł pochylił się nad bielą, bowiem to ona w przeróżnych kompilacjach kolorystycznych zalała wybieg, aby za chwilę ustąpić miejsca transparentnym, rozbielonym błękitom i szarościom. Przyjemnym, wakacyjnym akcentem był blok projektów w pastelowej zieleni i soczystych odcieniach żółci zaakcentowanych w plisowanych szyfonowych wstawkach.
Wzorzyste, zwierzęce i botaniczne printy zostały podkreślone przemyślanymi, asymetrycznymi krojami i cięciami. Wybiegiem zawładnęły przezroczyste i ażurowe sukienki, delikatne tuniki przełamane pudełkowymi kurtkami oraz marynarkami, zaś subtelność jedwabnych szyfonów została podkreślona mnogimi plisami.
Dodatkowym elementem uzupełniającym kolekcję były zamszowe torby, w rozmiarze XXL oraz gorsetowe pasy, które szturmem zdobyły serca widowni.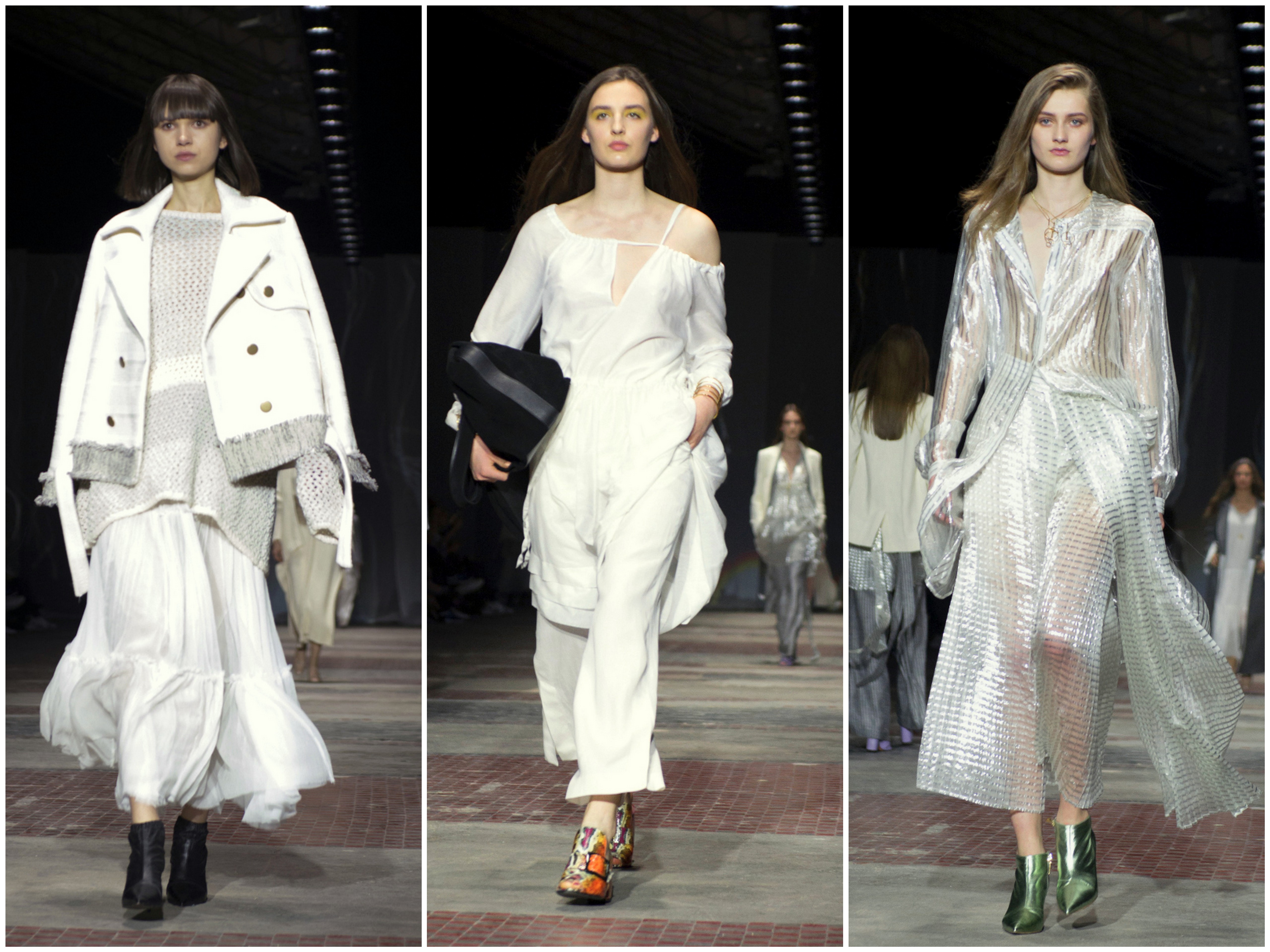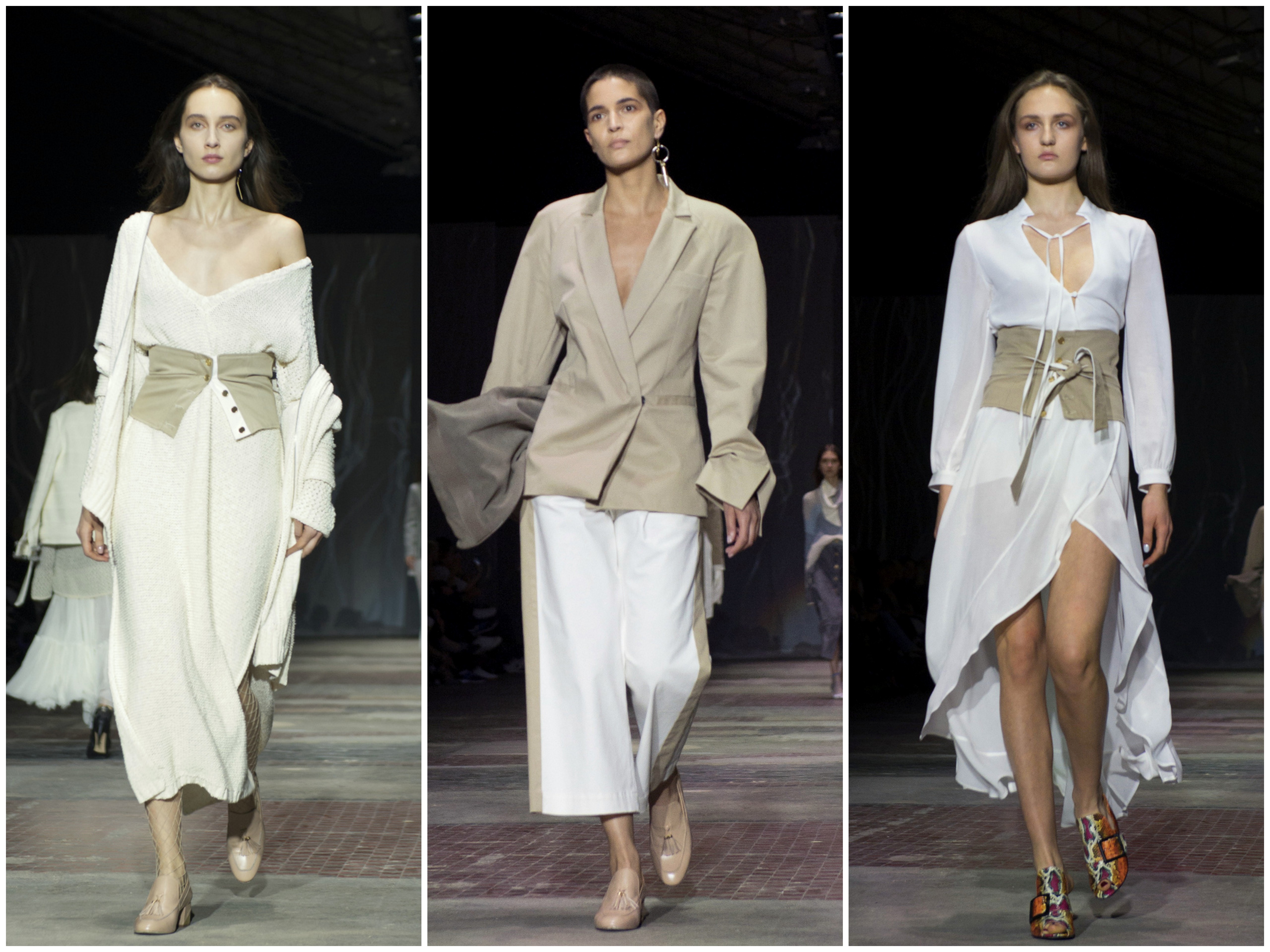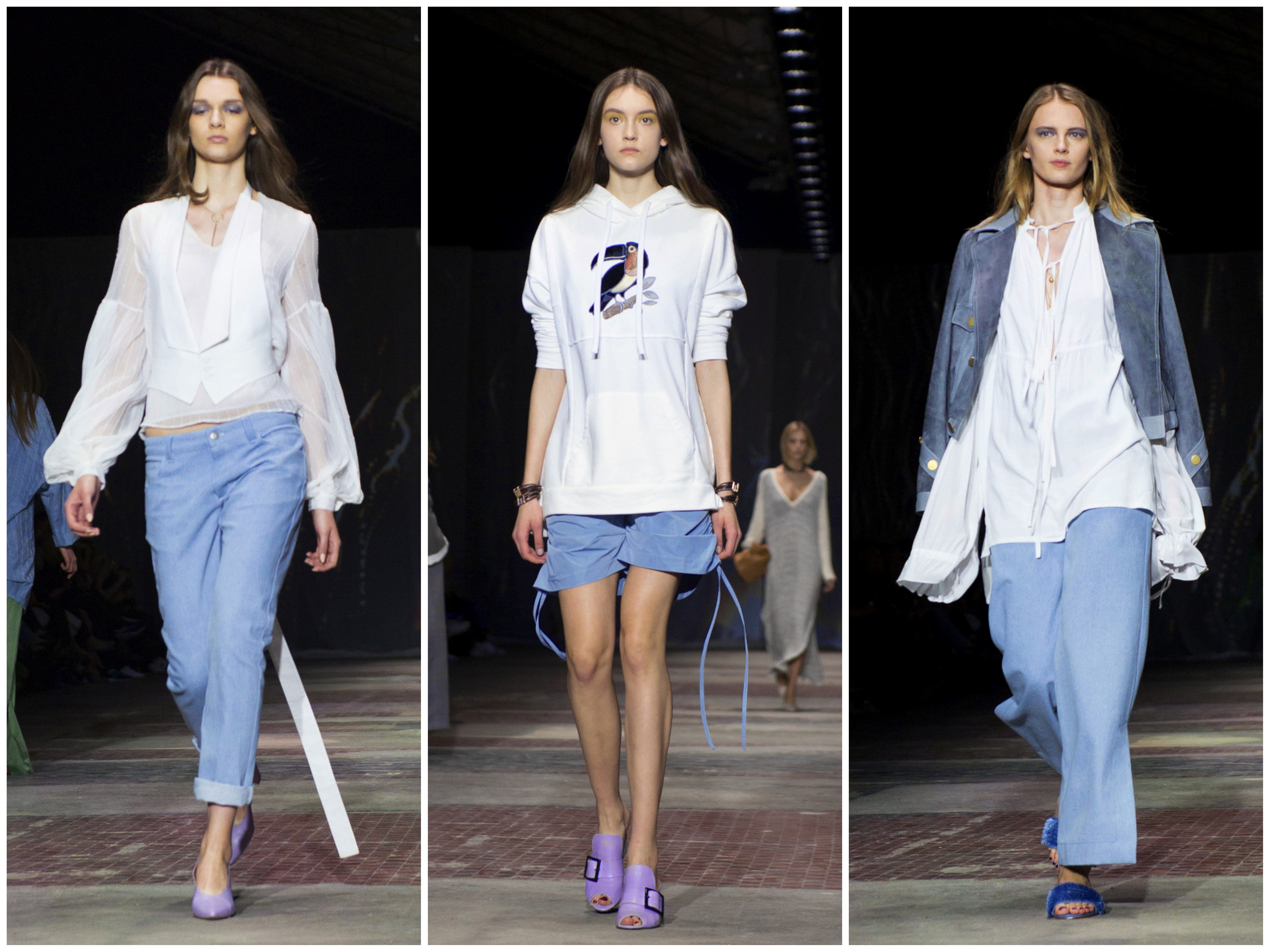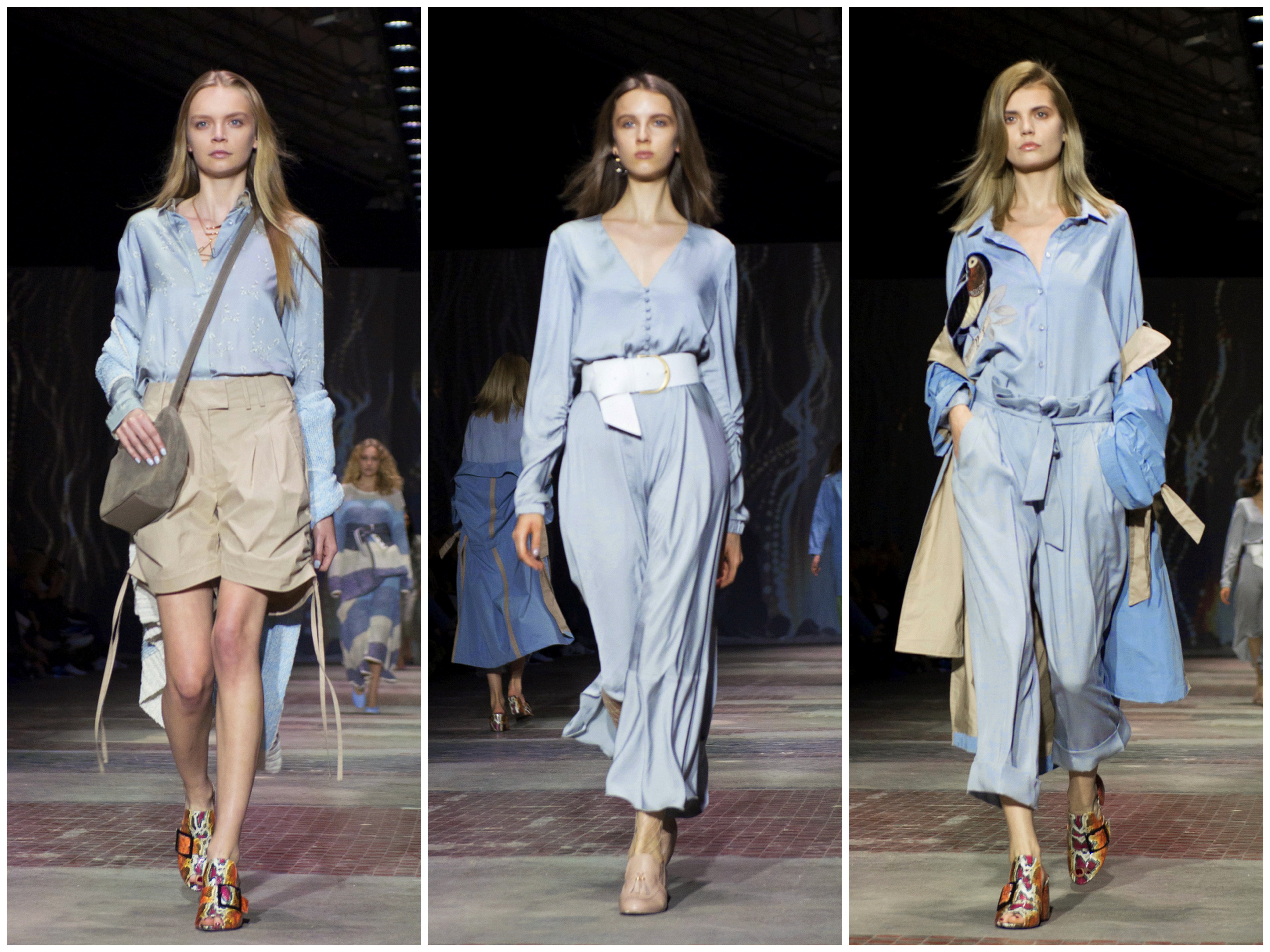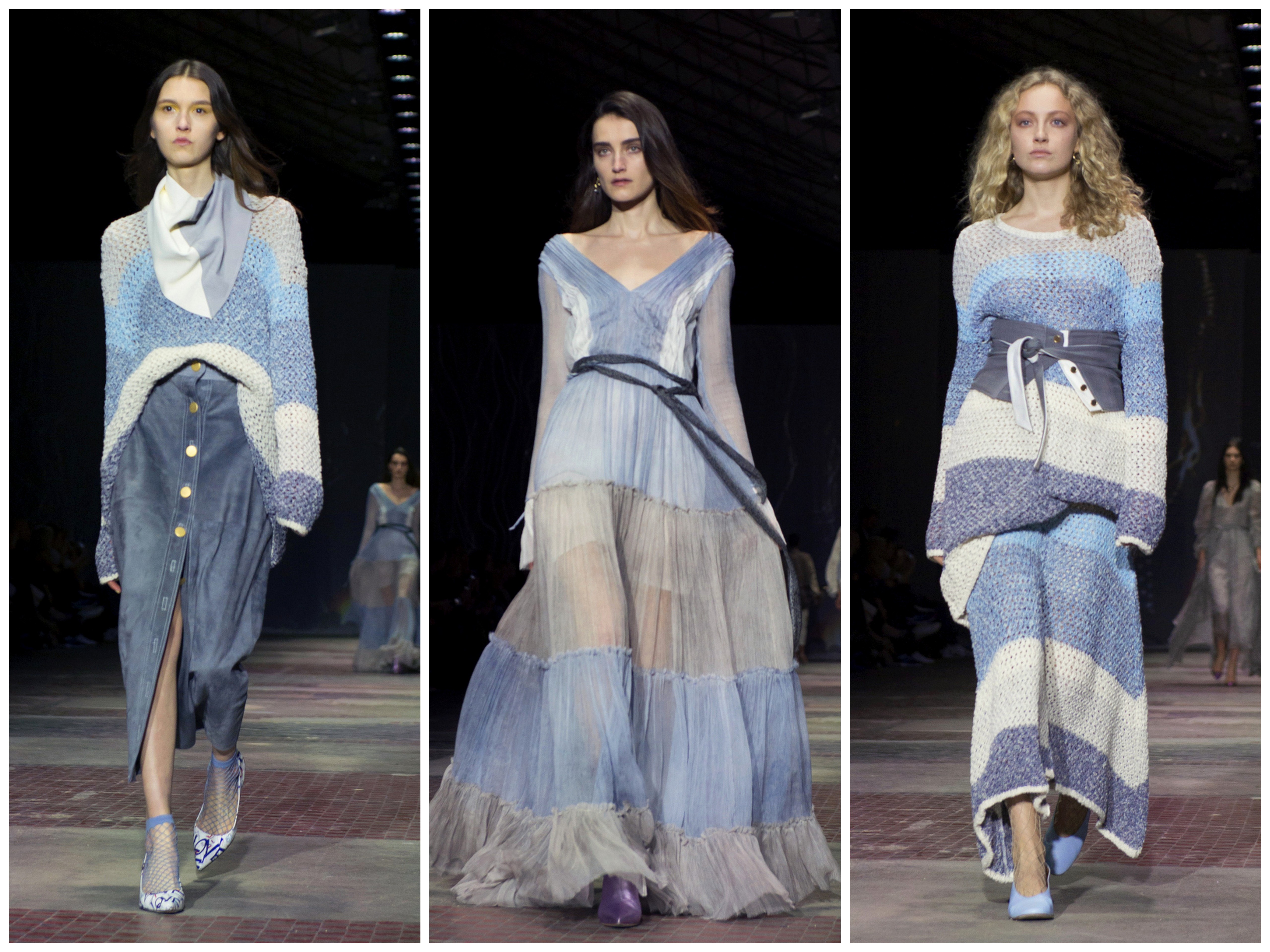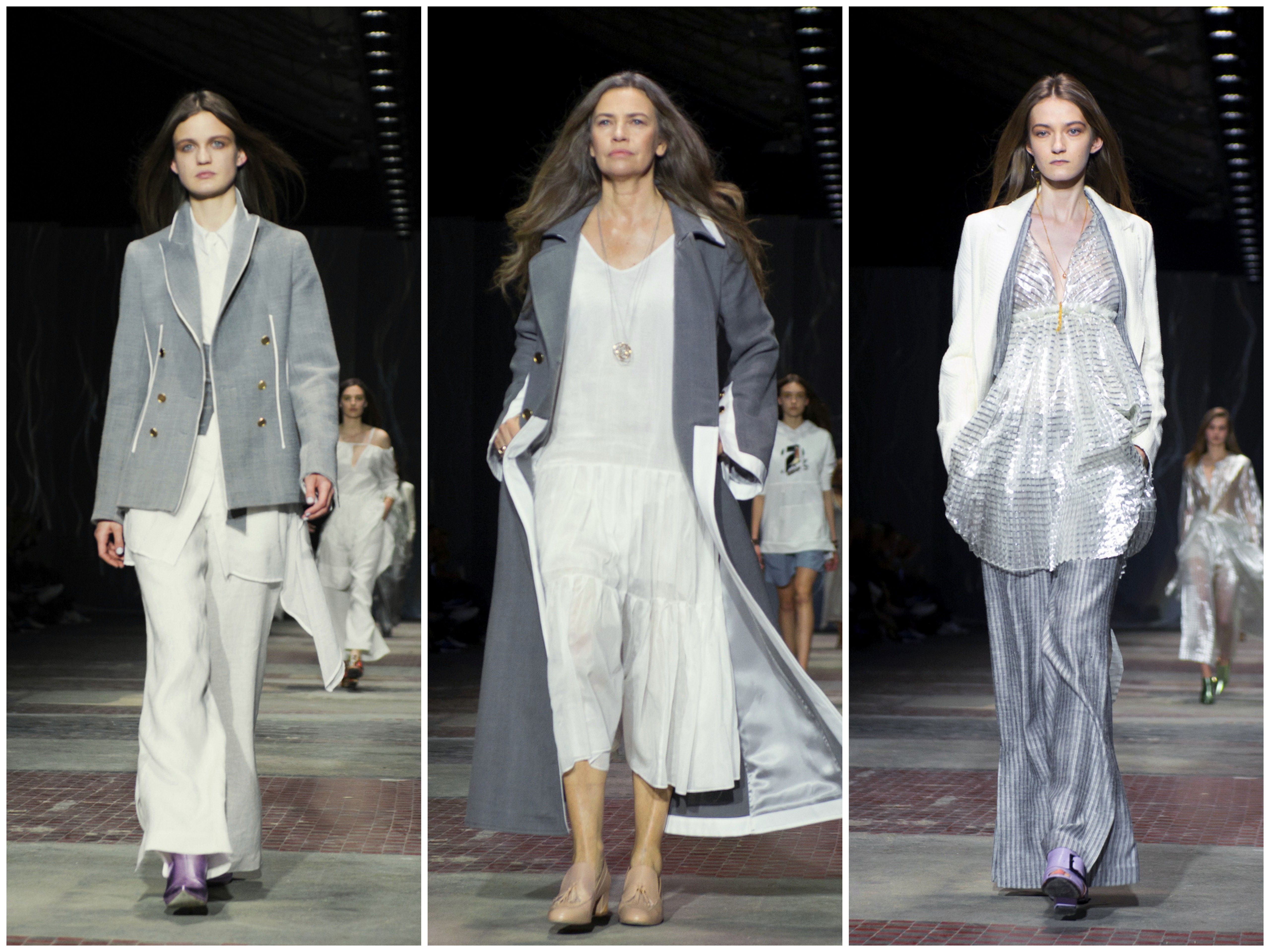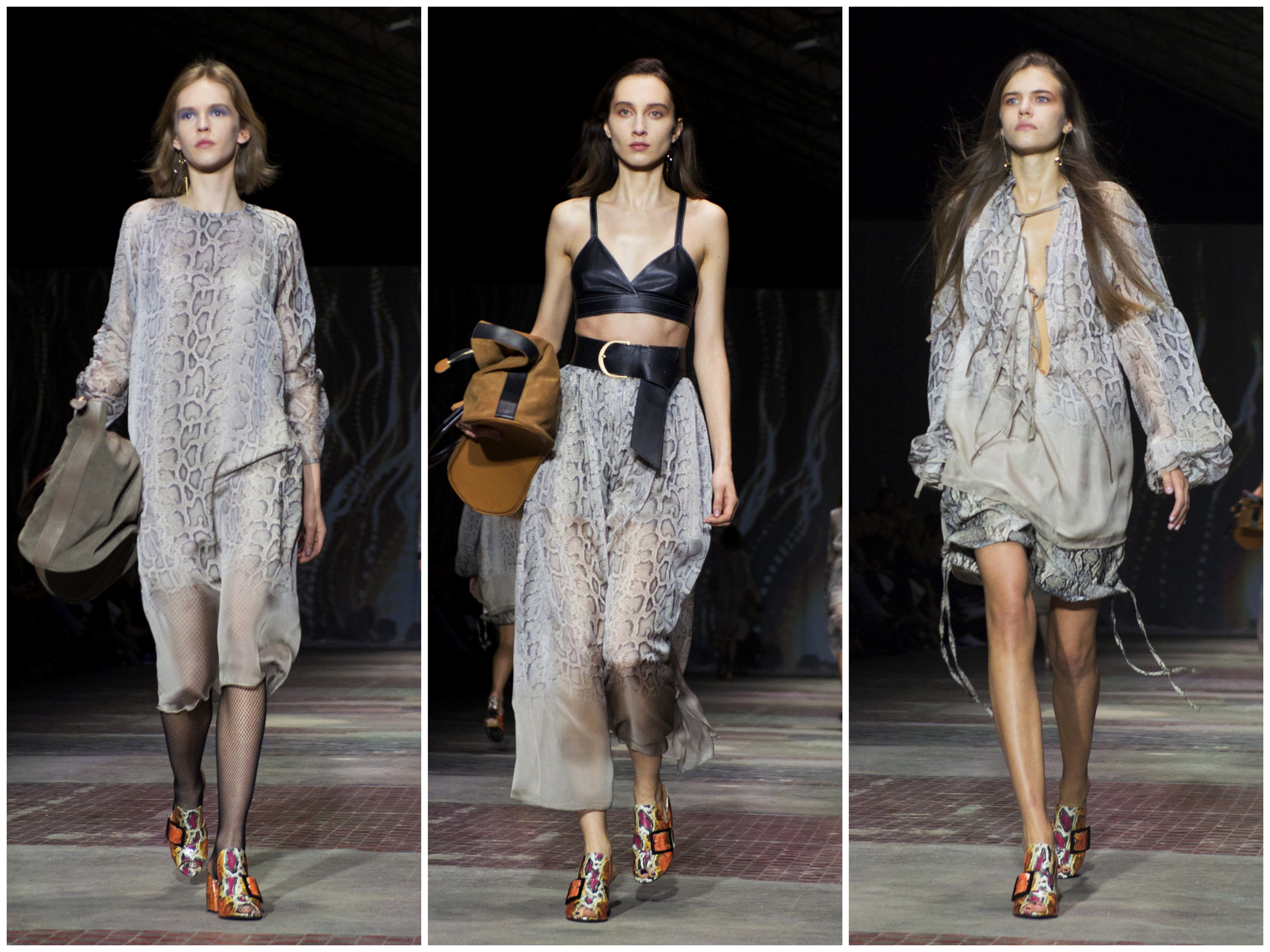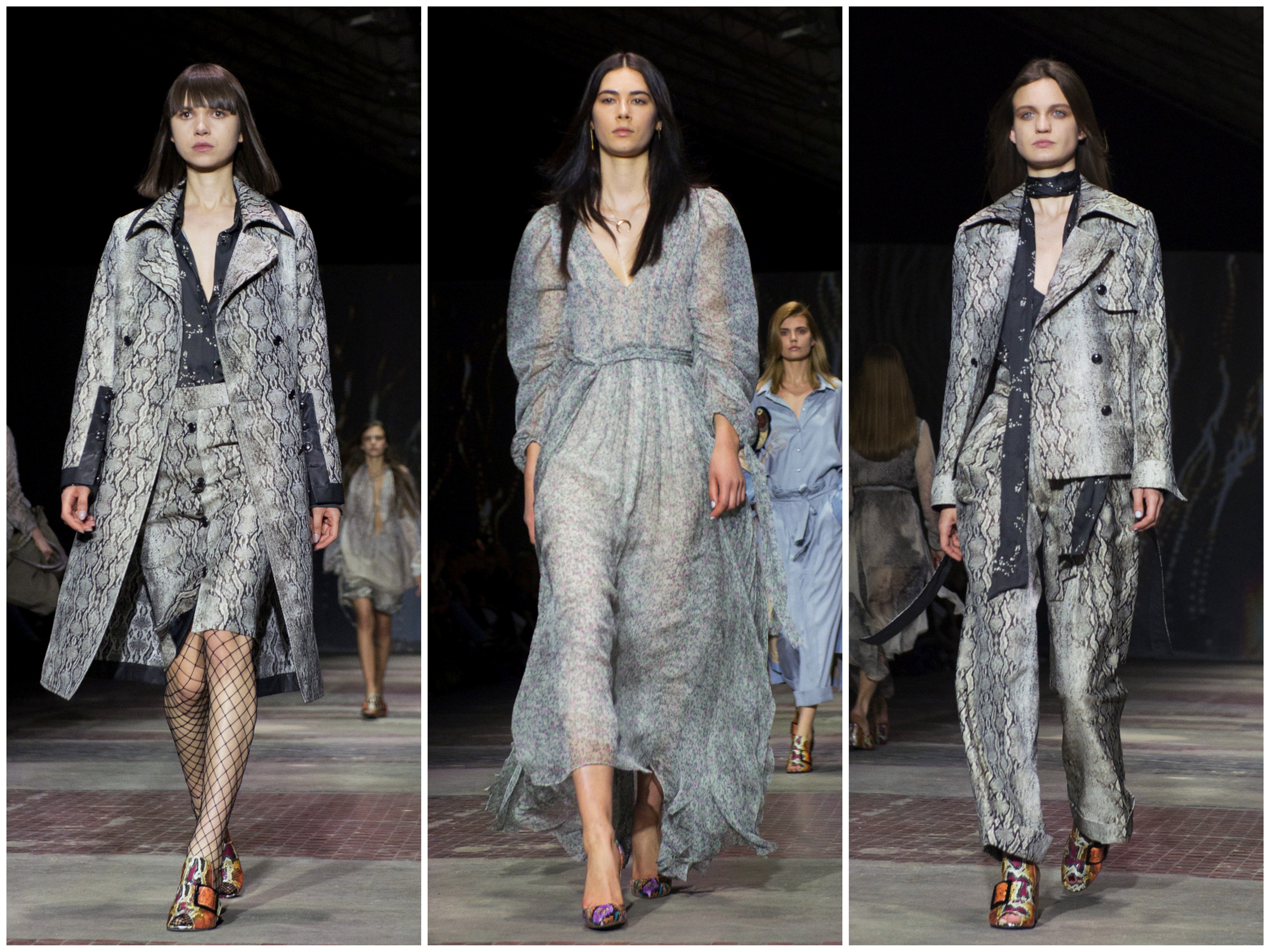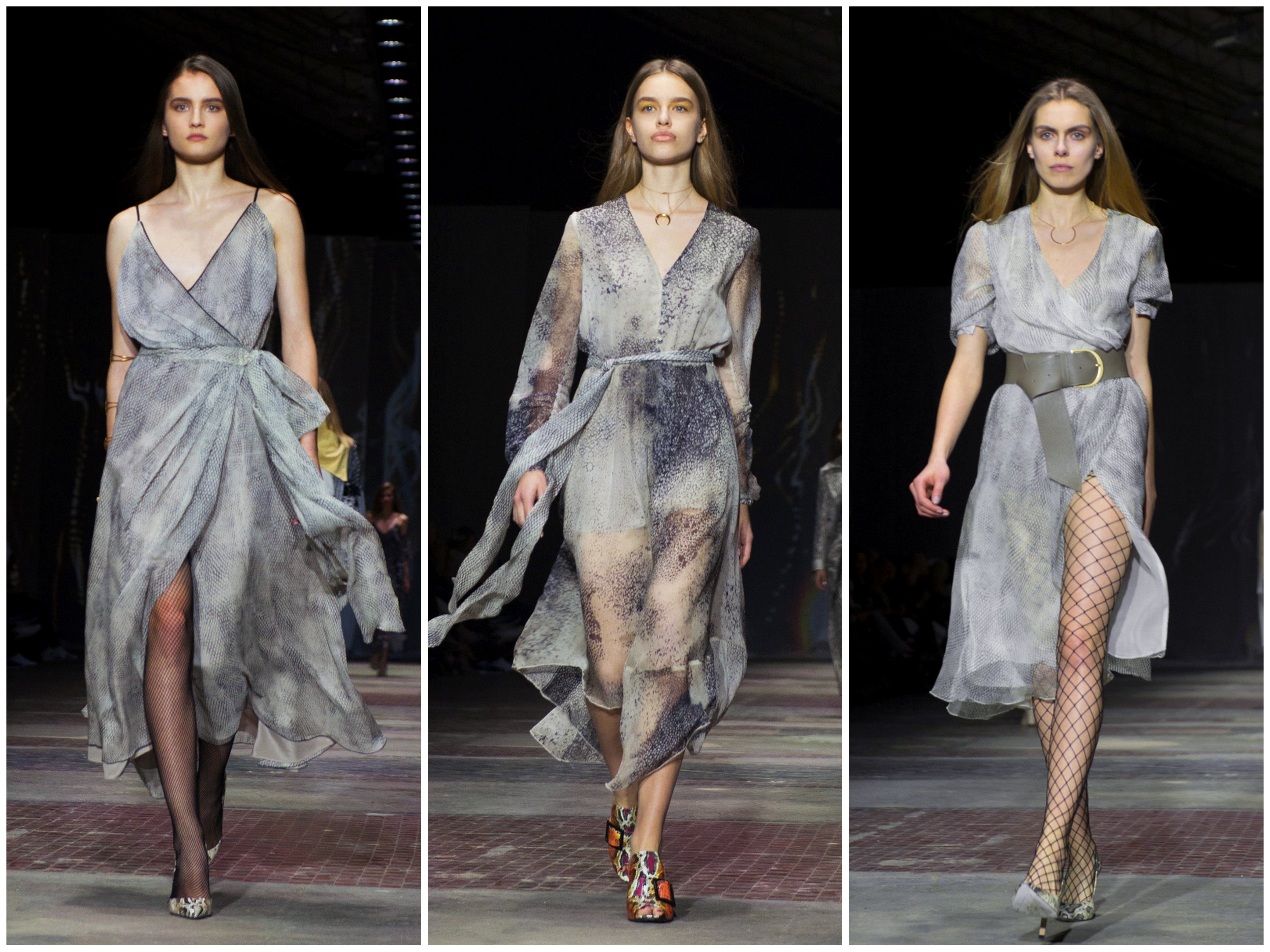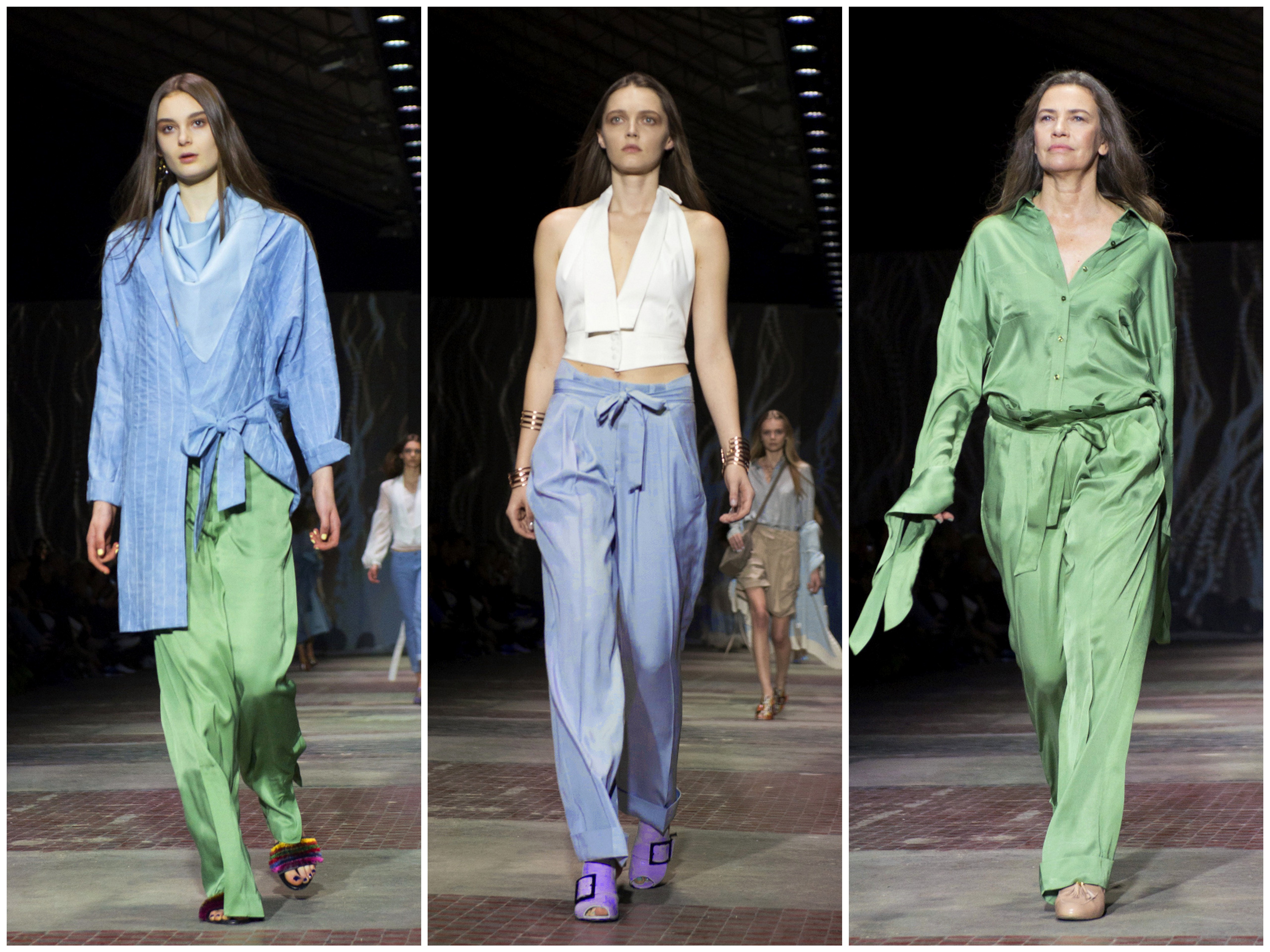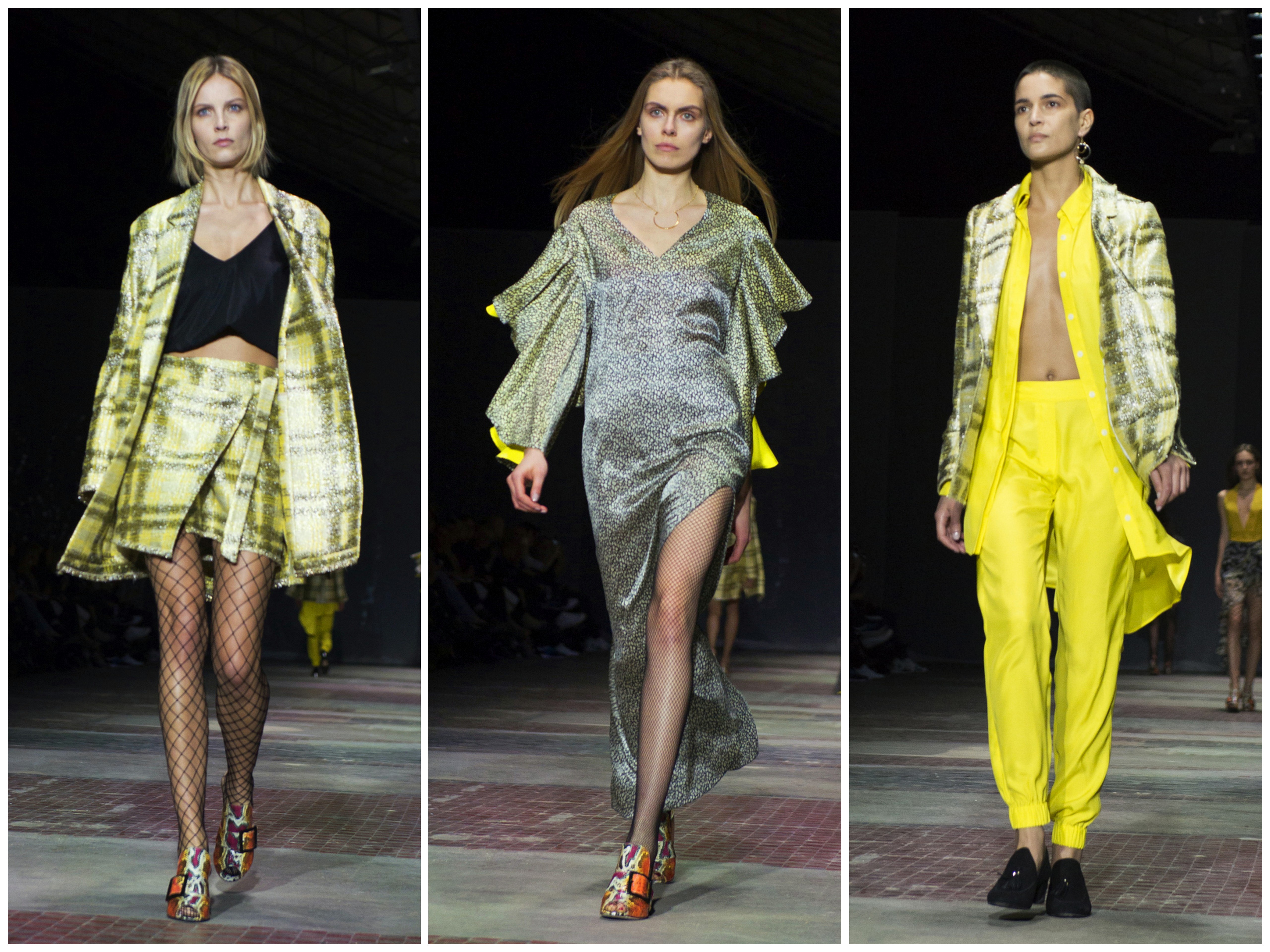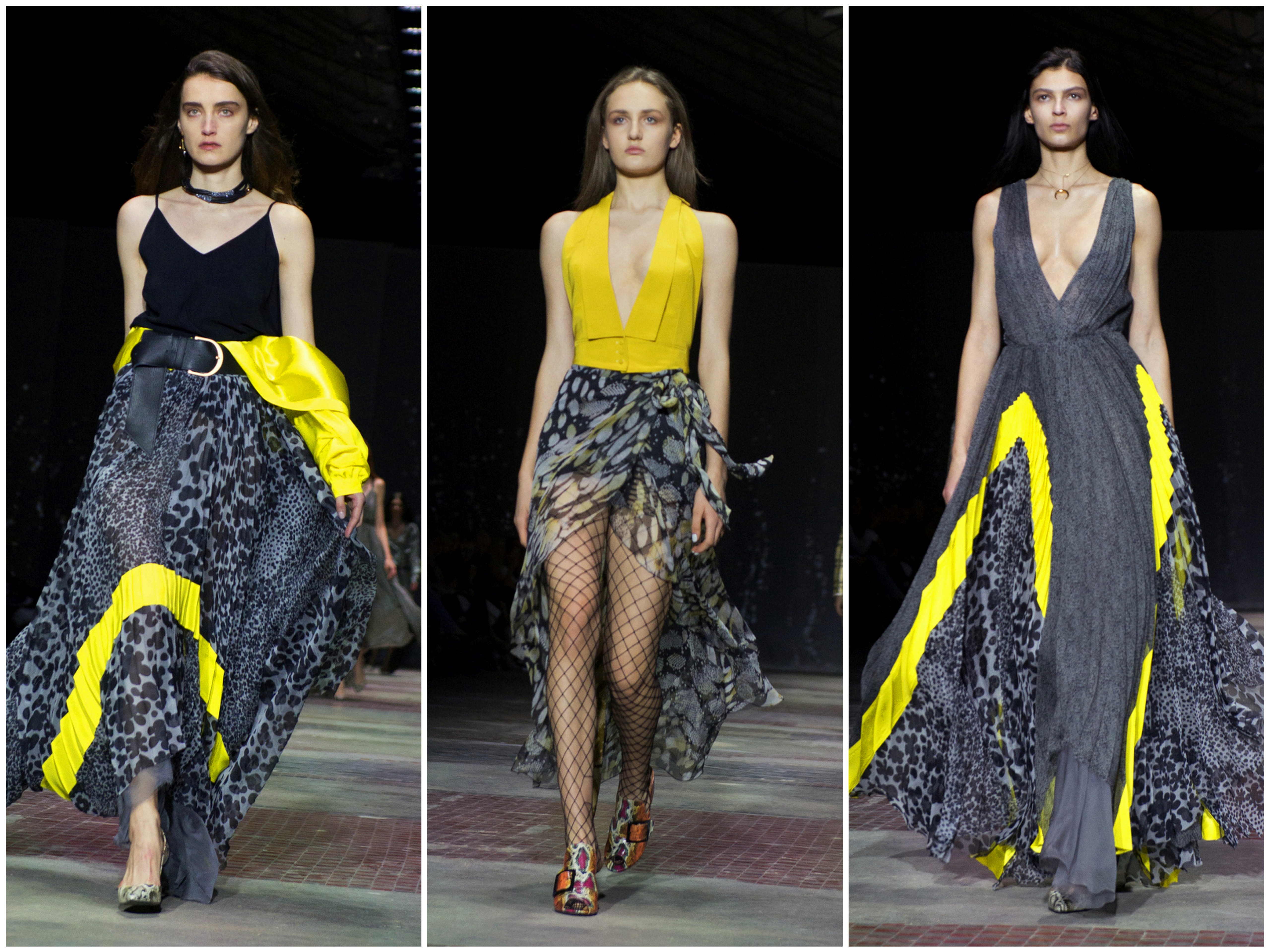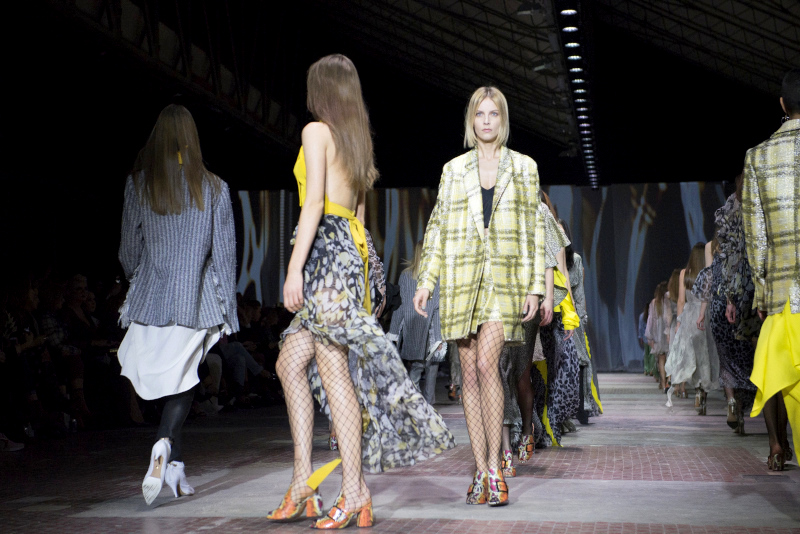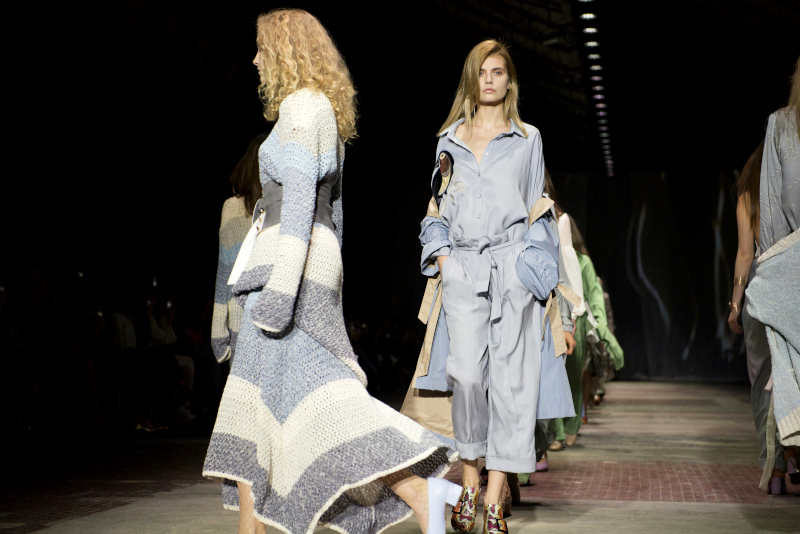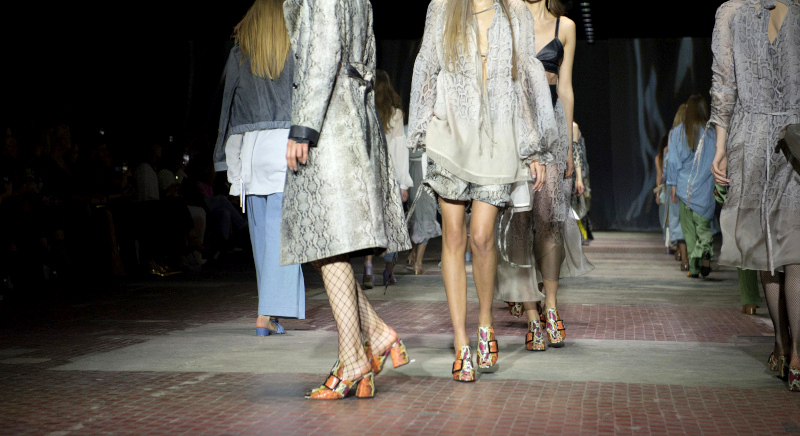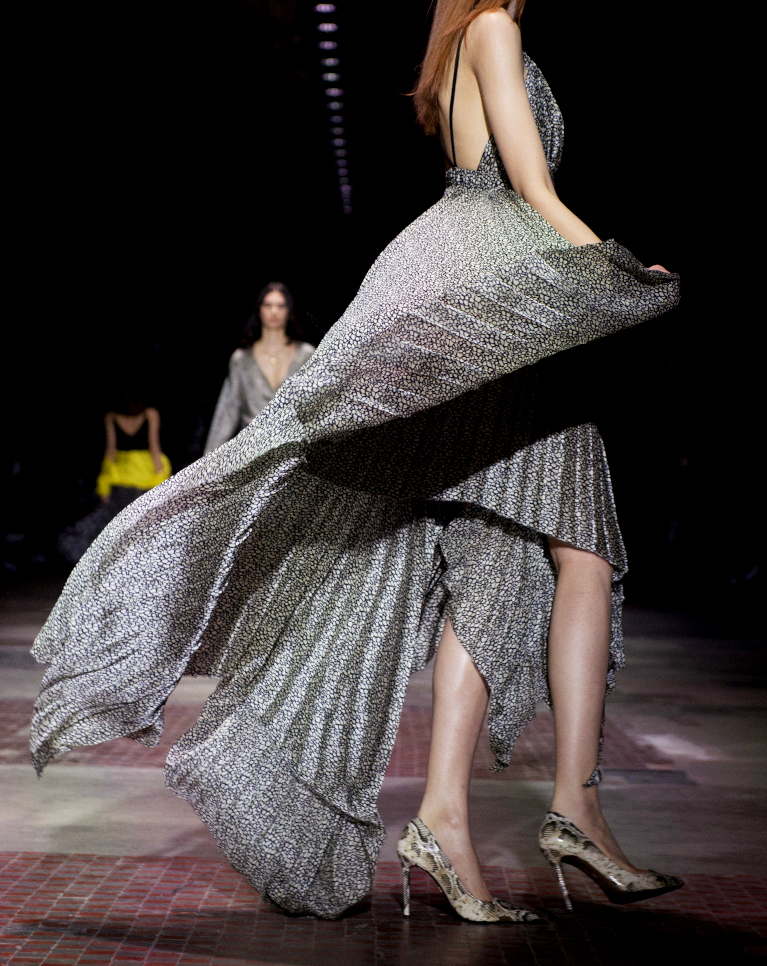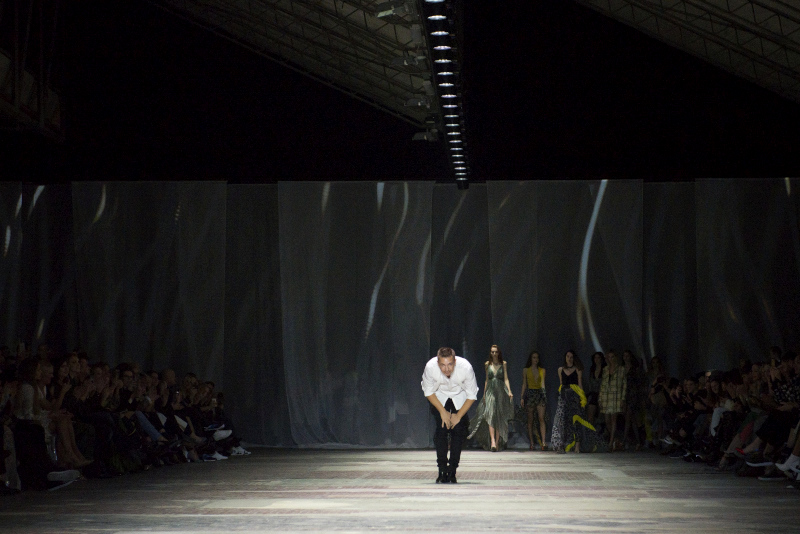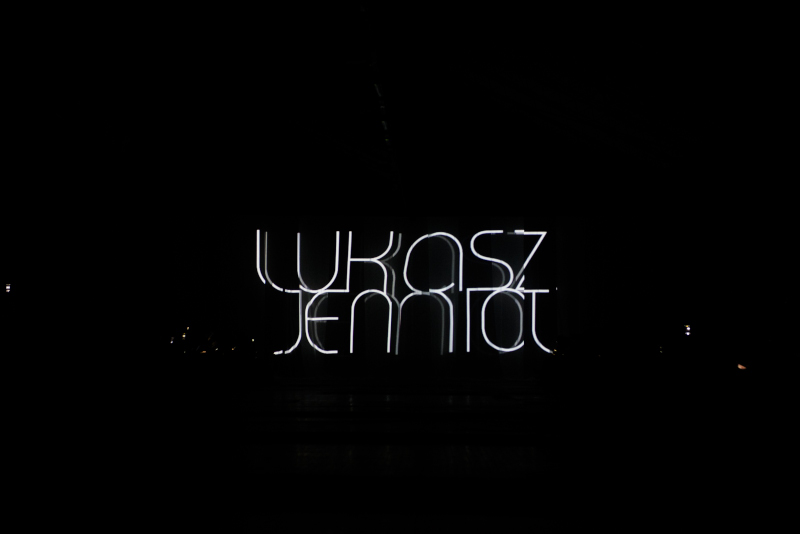 Sporym zaskoczeniem było pojawienie się na wybiegu Lidii Popiel oraz Magdaleny Gołdanowskiej, czym Projektant udowodnił, że jego moda nie zna wieku i nie ma ograniczeń.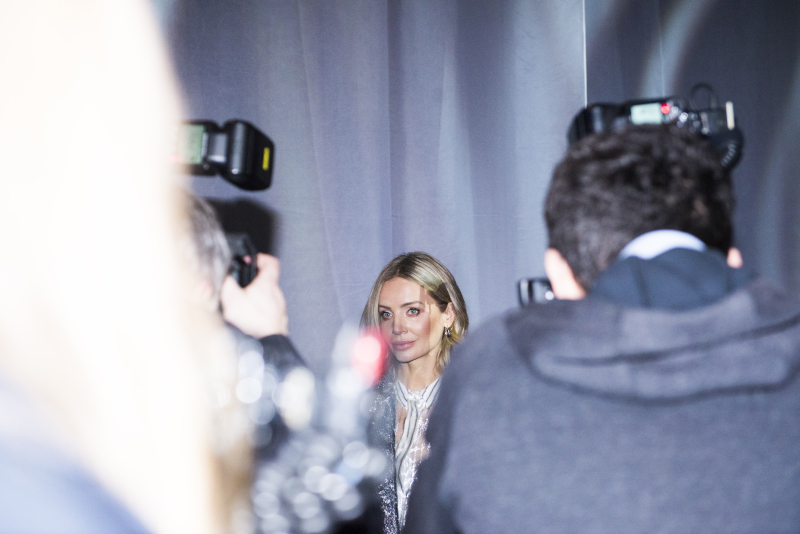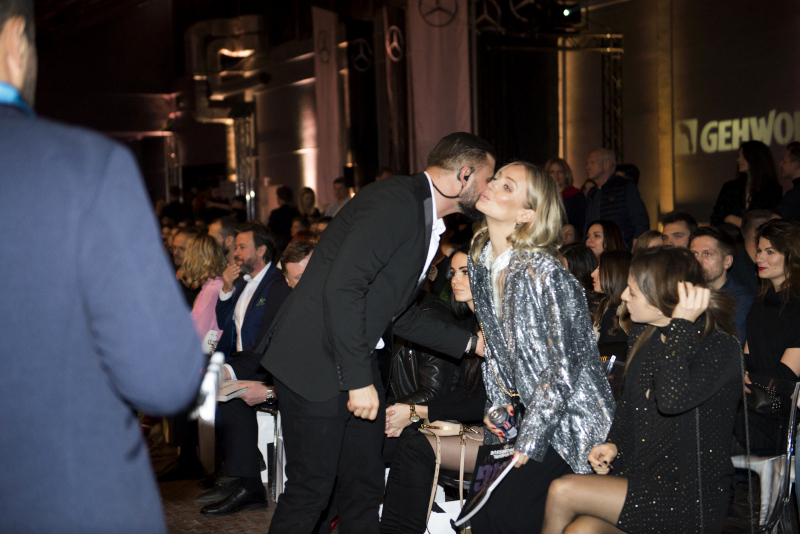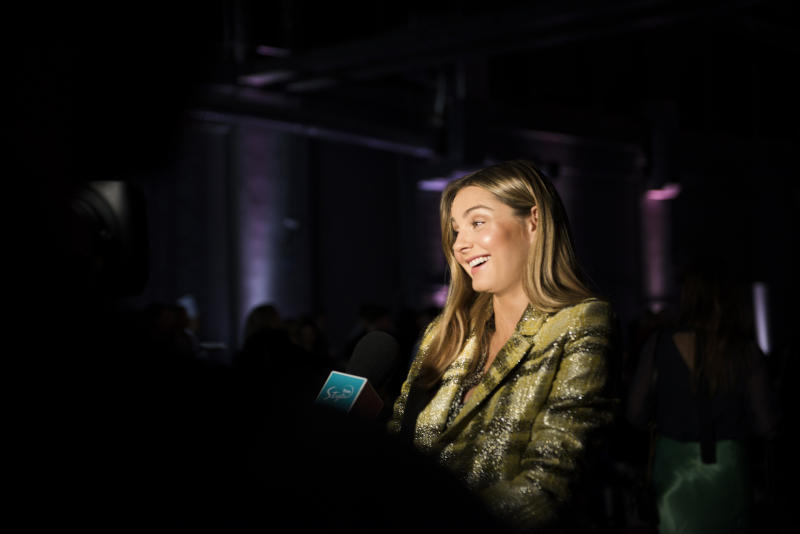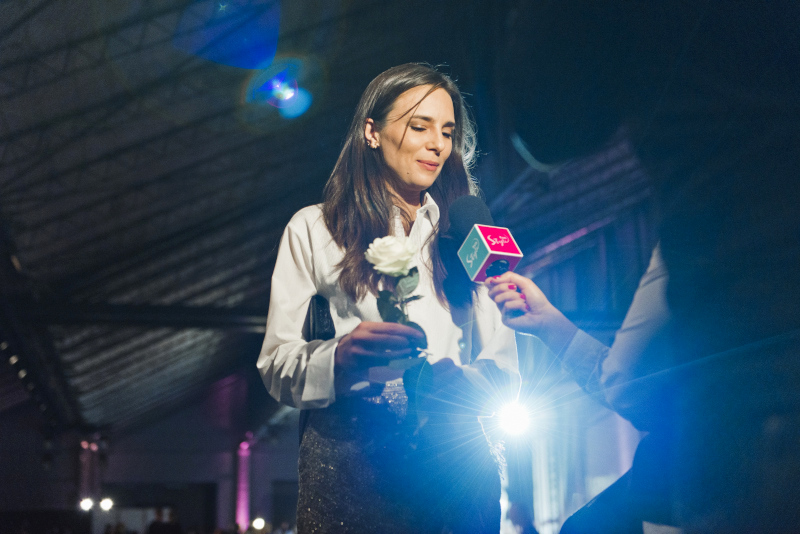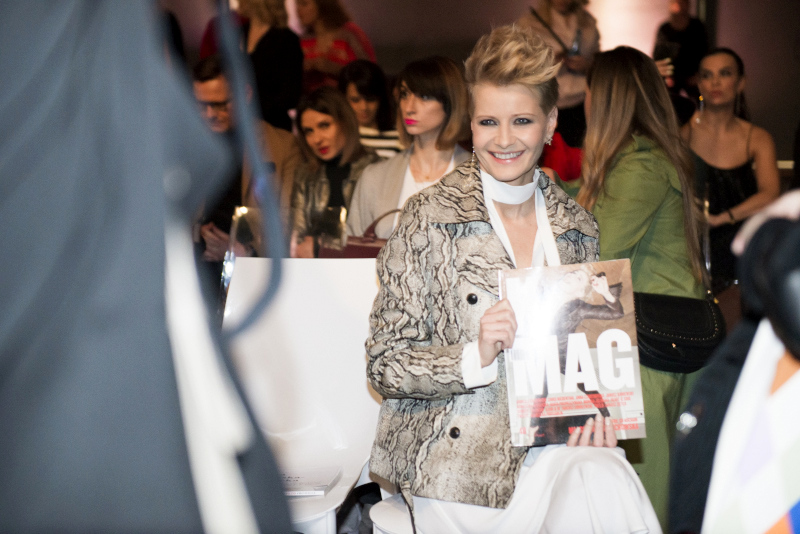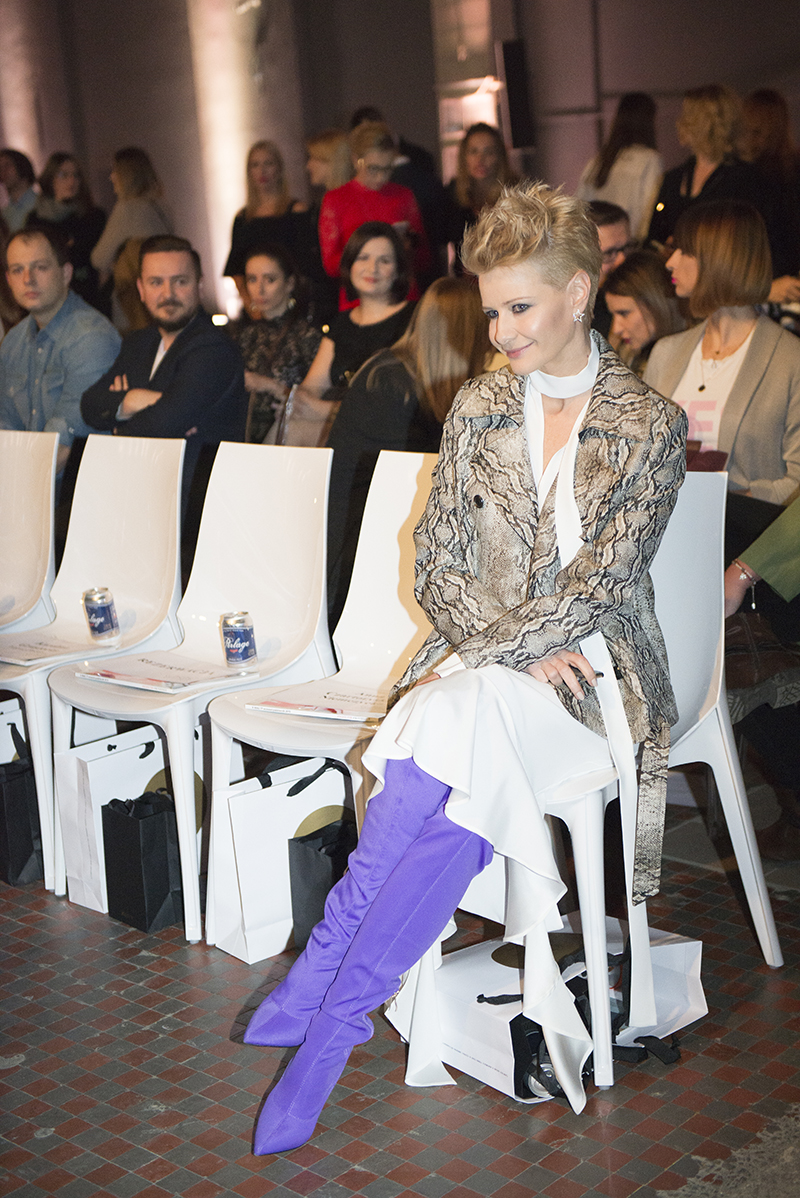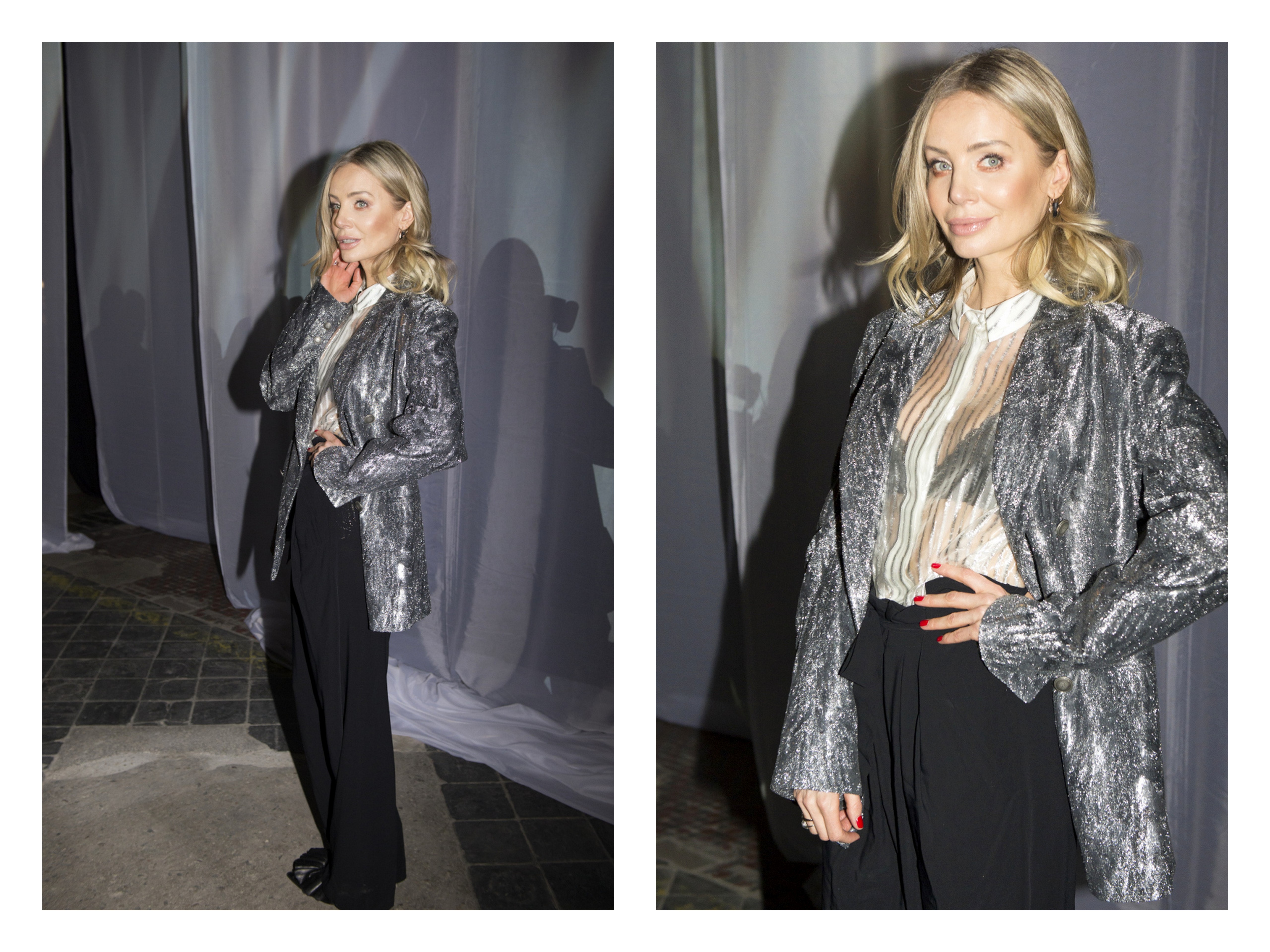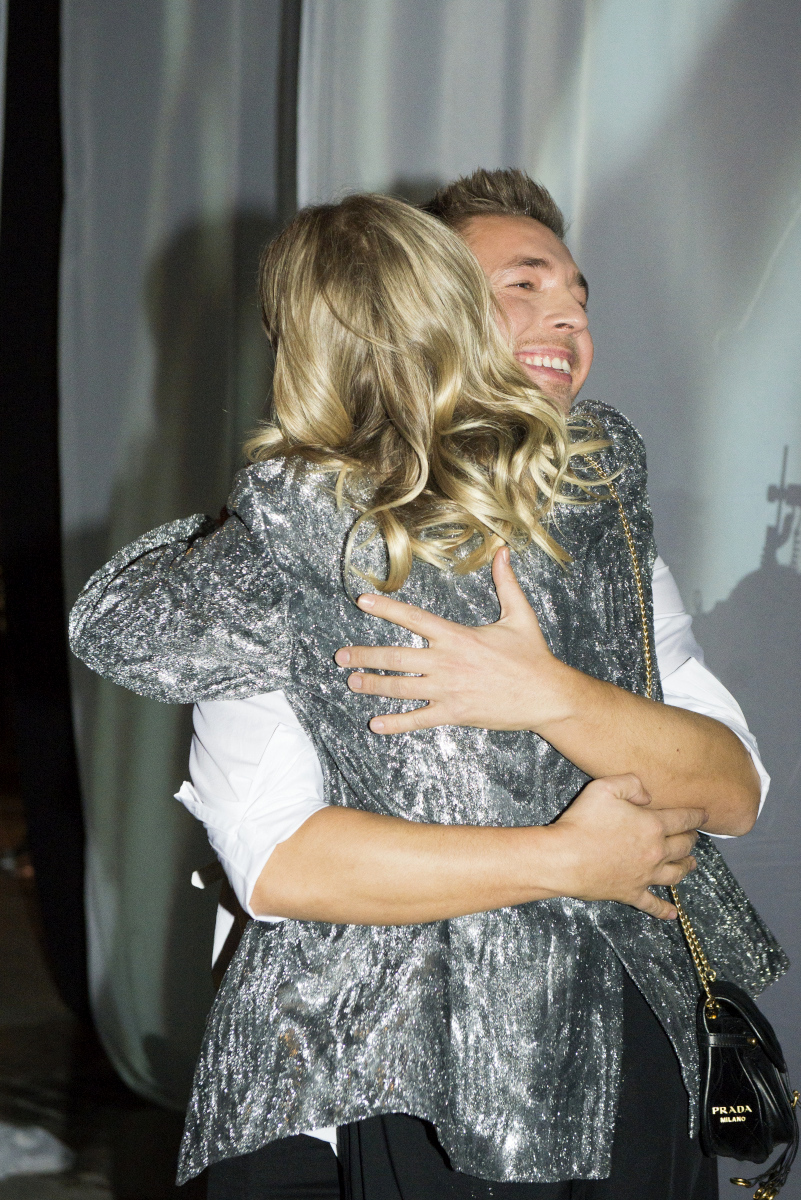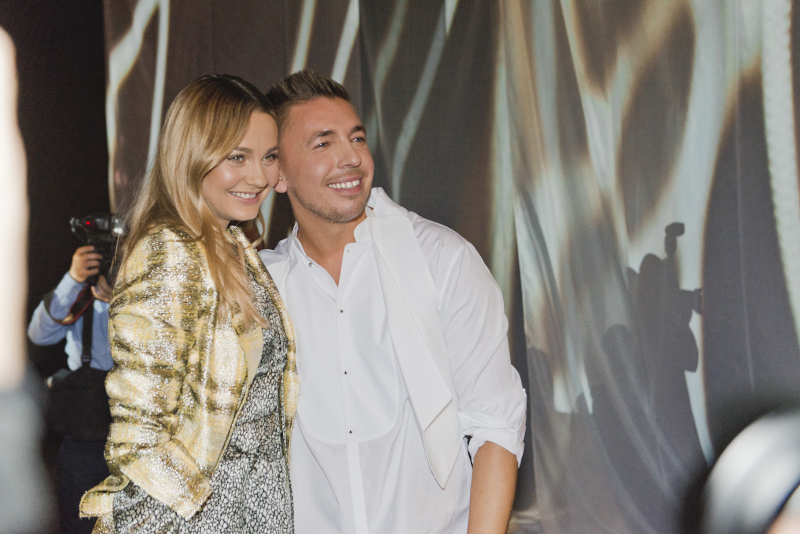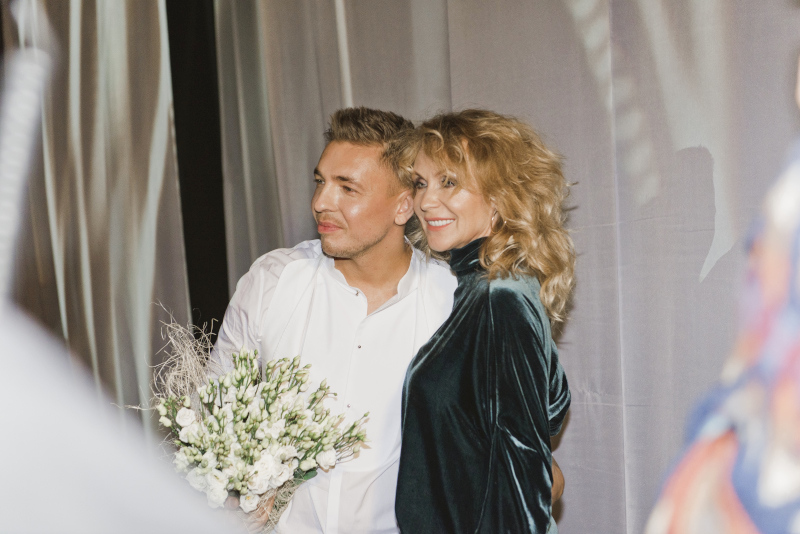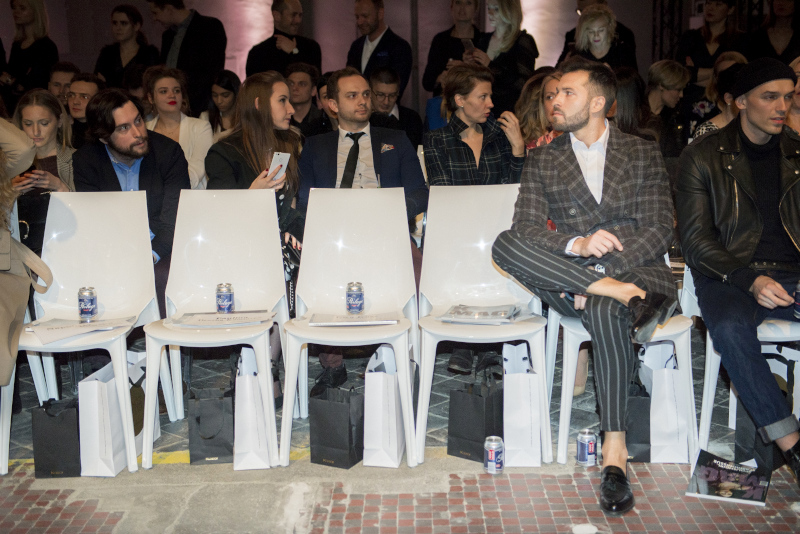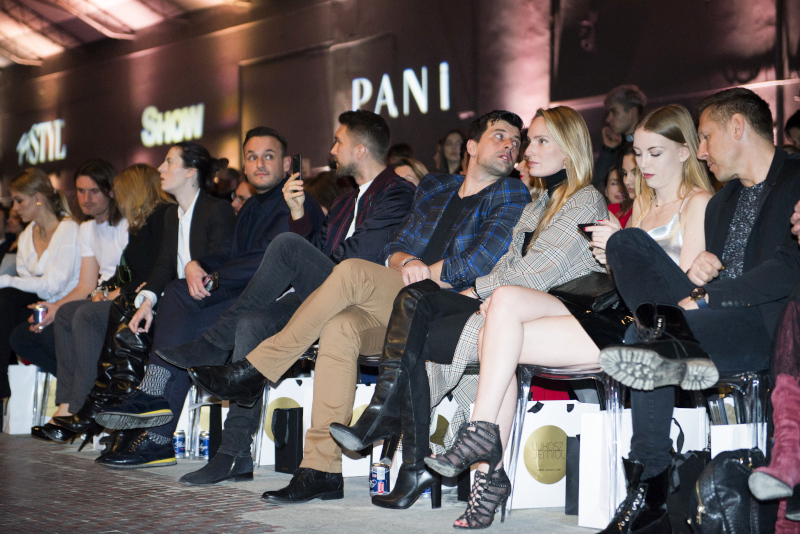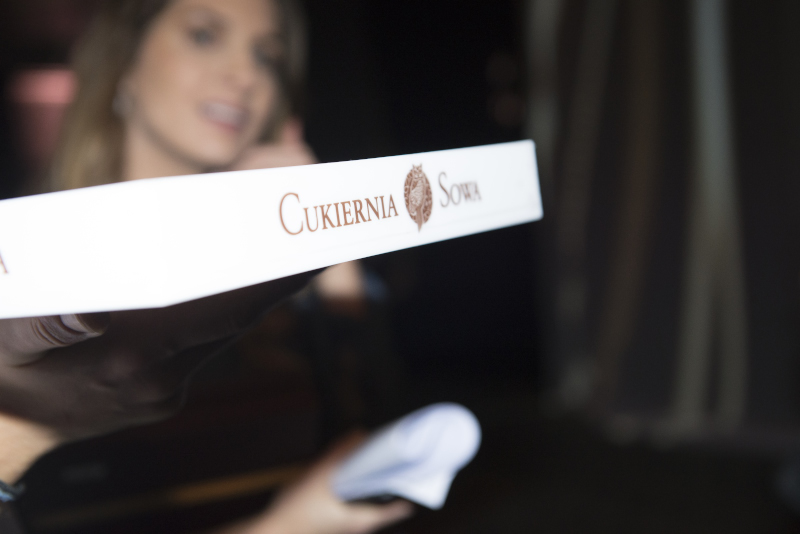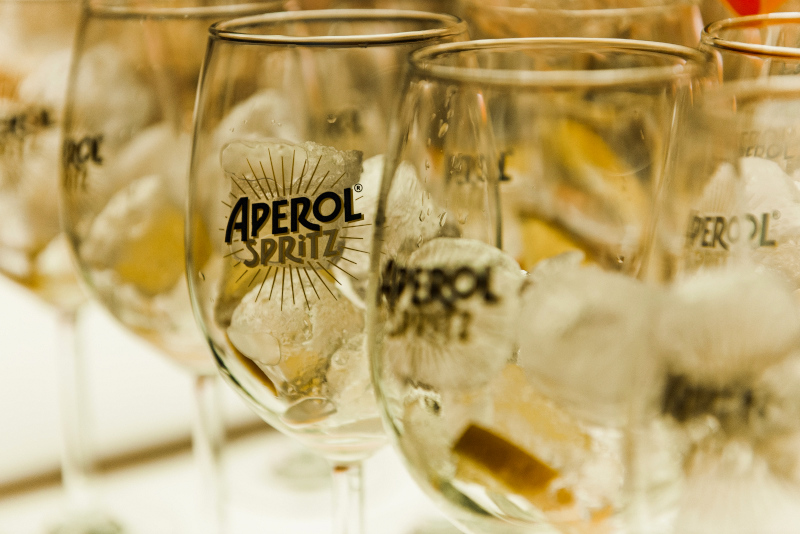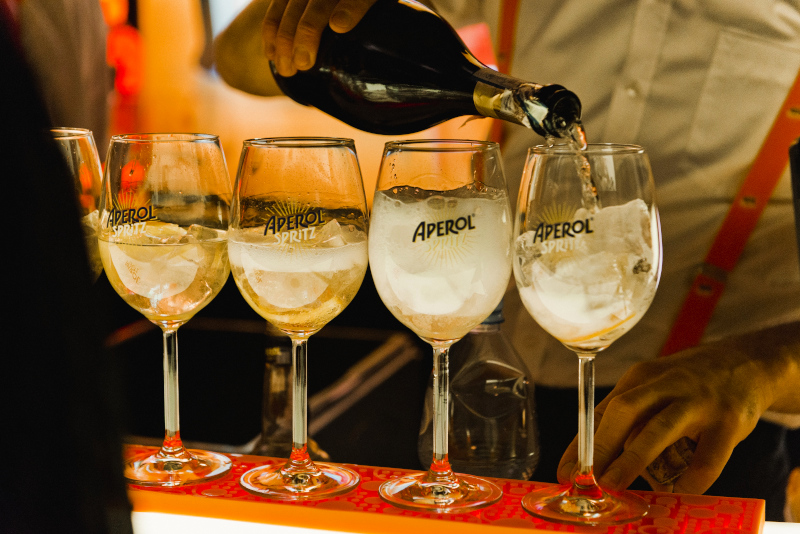 Pozdrawiam,
Przemysław Guryn
Photos: Magdalena Niemyjska – Femmestudio