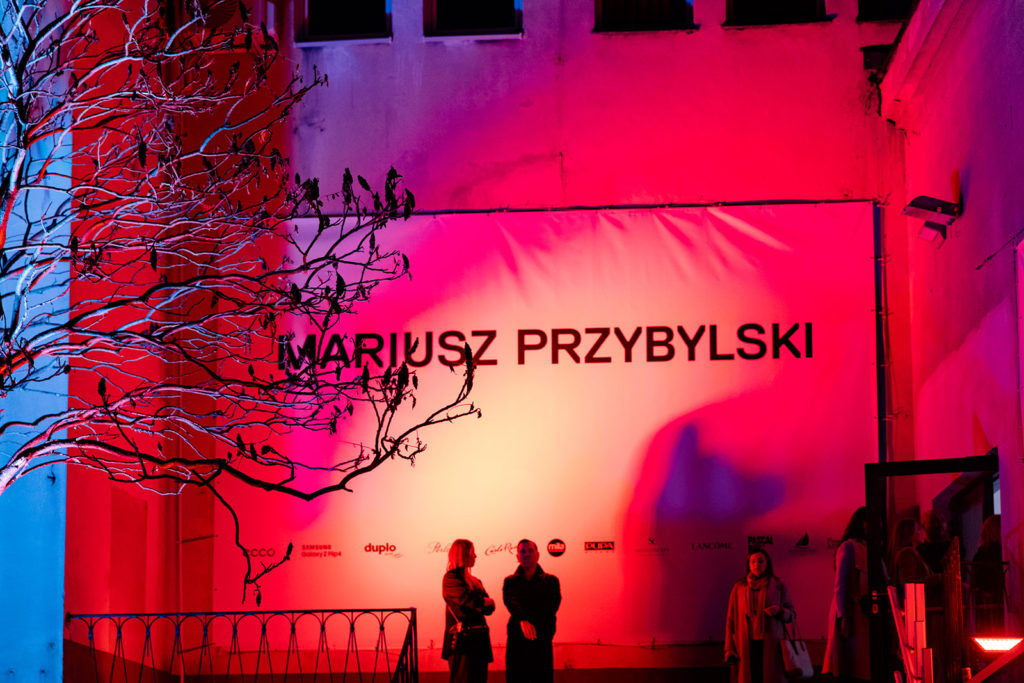 Są takie miejsca, do których wraca się z sentymentem. My również takie mamy, jest ono niezwykłe i osobliwe.

Mowa tu oczywiście o Praskiej drukarni, która widziała niejeden pokaz. To miejsce wyjątkowe w swojej industrialnej, surowej przestrzeni, które stanowiło tło niejednego wybiegu. Może właśnie dlatego darzymy je tak dużą sympatią.
To właśnie tutaj rozgrywała się większość pokazów, które mieliśmy przyjemność dla Was relacjonować jeszcze na długo przed pandemią.

W minioną środę, pod osłoną nocy Mariusz Przybylski przywiódł nas na premierę nowej kolekcji na wiosnę-lato 2023 zatytułowaną Night Rider. Gdy tylko otrzymaliśmy zaproszenie niewiele myśląc wsiedliśmy w samochód i o zmroku wyruszyliśmy na Warszawską Pragę. Przybylski przyzwyczaił nas do swoich oryginalnych konstrukcji, kroju i kunsztu detalu którym charakteryzują się jego linie.

Dzięki świetnej organizacji eventu od wejścia poczuliśmy się jak w domu. Tego wieczoru wszystko zagrało jak w najlepszym mechanizmie zegarka, a to wszystko za sprawą agencji RejProductions.

Gdy zgasły światła, wybiła godzina zero. Ciemność i mrok wybiegu przełamały intensywne światła krwistoczerwonych laserów, do których po chwili dołączyły elektroniczne dźwięki przywodzące na myśl soundtrack gier komputerowych z lat 90. Dzięki tym elementom scenografia stała się enigmatyczna i nieco zagadkowa.

Chwilę później wybieg zalały zwierzęce printy w zestawieniu total-look w przewodnim motywie ocelota. Pojawiły się również błyszczące tkaniny, cekinowe topy, sukienki i precyzyjnie skrojone marynarki w klasycznej, charakterystycznej dla Przybylskiego czerni oraz intensywnej fuksji i kolorze energy pink.

Ciekawy element linii stanowiły kurtki typu bomber jacket z drapowanymi rękawami, skórzane spodnie, oraz marmurkowe cargo. Równie zaskakujące były ażurowe sukienki i tuniki, sprawiające wrażenie misternie wyplatanych techniką makramy wysadzane błyszczącymi aplikacjami i morzem długich frędzli. Eklektyzm kolekcji i stylów i jej elementów tworzył spójną całość.
Pozdrawiam,
Przemysław Guryn.

Photo: Magdalena Kubala.